I do have a thing for French skincare brands. Maybe because French women emit such a beautiful chic vibe, a kind of fantasy about their life? Maybe because allure of French beauty is timeless and minimalistic, which I truly love the most? No matter what stays behind this obsession, I am happy to collaborate with one of the best French skin care brands: Yon-ka Paris. Their new products will explode your mind. You're welcome.
Yon-Ka Paris is a French, Phyto-aromatic brand, focusing on only natural actives, essential oils, and plant extracts ingredients. Yon-Ka Paris was established in 1954, and since then has been providing their customers with products that treat, heal and restore the skin. Yon-Ka Paris means:
Visible and lasting results
Balance between health and beauty
Restoration of natural energies
I have been using these products for pas couple of weeks, and I love everything about them!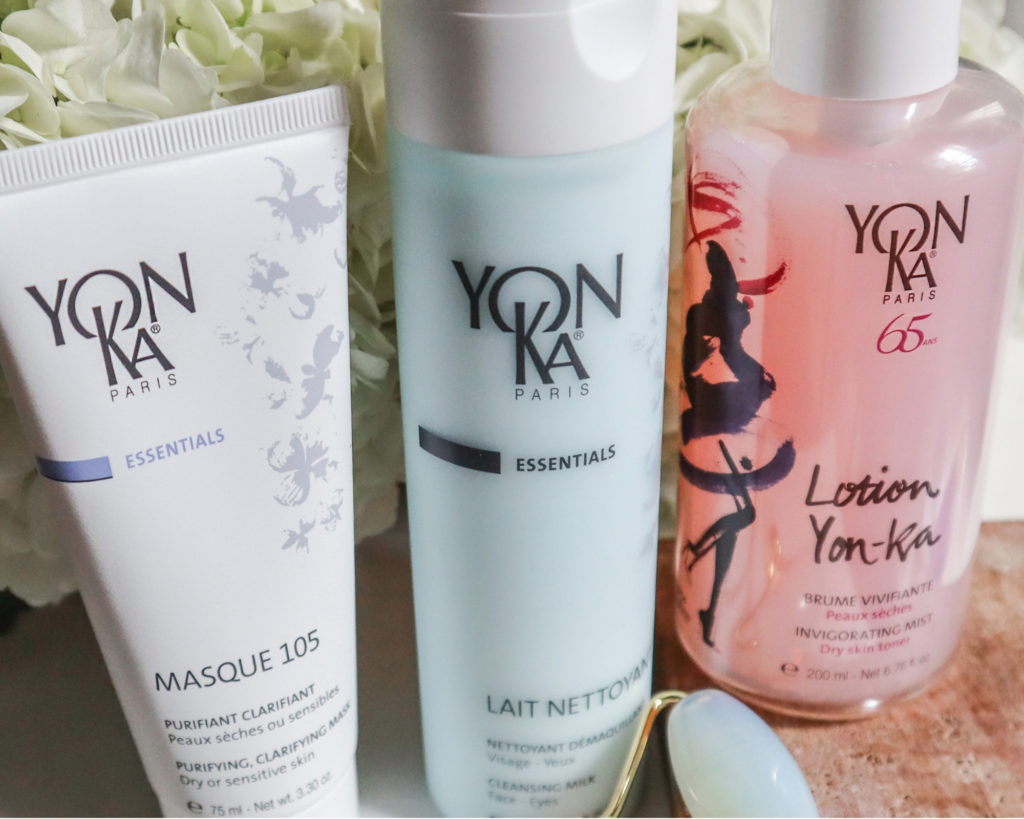 Natural triple clay mask that tightens pores and purifies skin for a balanced glow. This version is perfectly suited to the delicate nature of dry or sensitive skin and helps to prevent blackheads and the buildup of impurities.
Leaves your skin soft, smooth and clean
Removes the excess dirt from your pores
No blemishes, irritation or acne recurrance
Very absorbing; for better results spray your face with water while wearing it
Use it twice per week for better results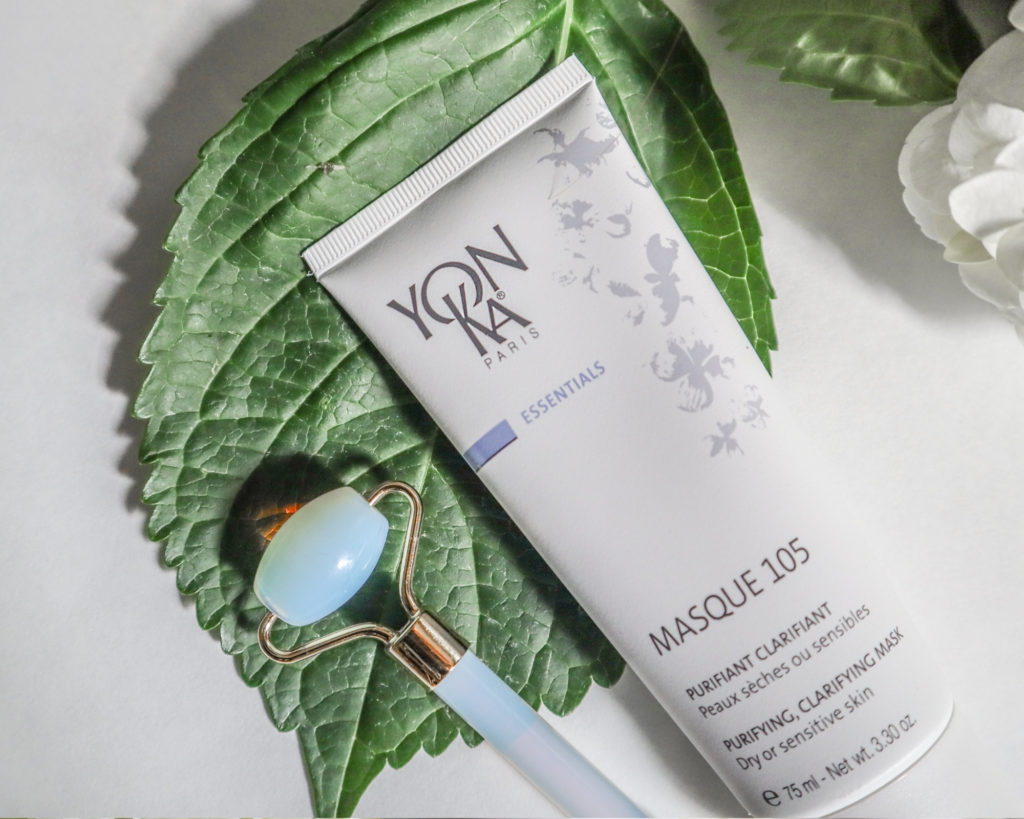 A gentle cleansing of the skin with this delicately scented 2-in-1 milk cleanser for all skin types, that also removes eye and face makeup. Enriched with the purifying powers of borneol and the hydrating effects of plant-based cleansing agents, it balances skin's oils and does not sting eyes, leaving your face feeling soft and refreshed.
Great for removing mascara and eyeliner
Cleanse well without leaving the skin feeling irritated or dried out
Great oil for your first cleanse
Very nourishing
Light, very pleasant fragrance
Recommend for sensitive skin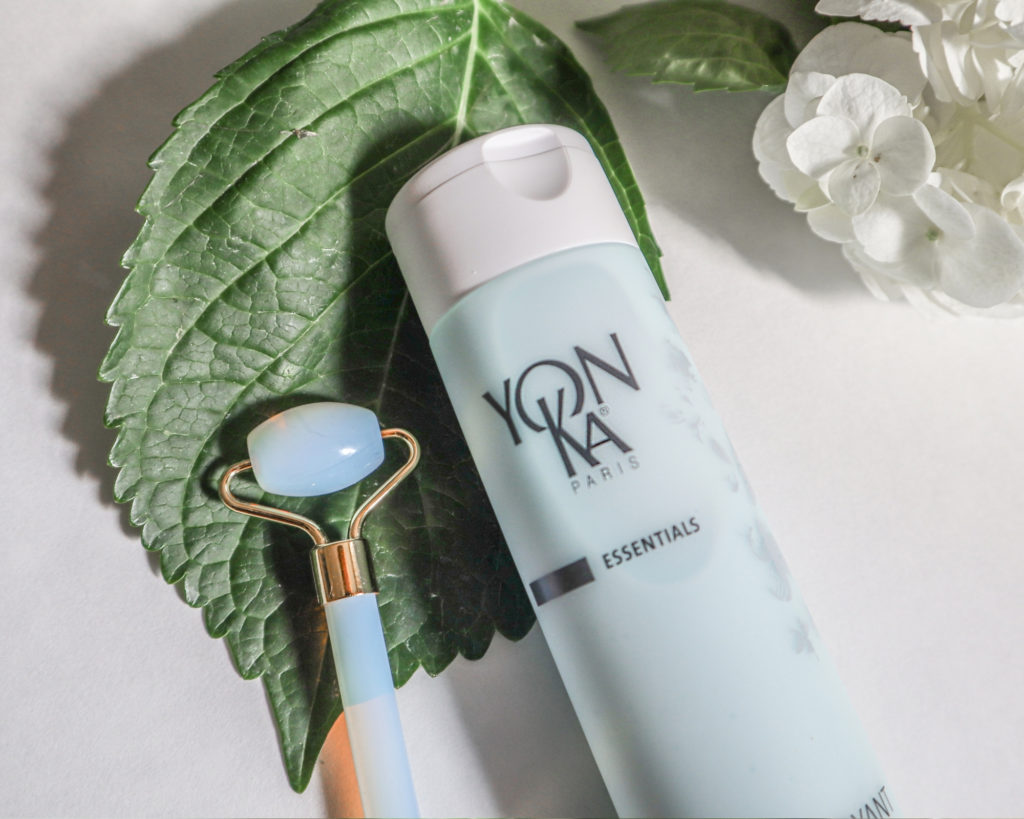 hydrating toner for dry skin optimizes your skin care routine as it refreshes and invigorates skin. Composed of 99% ingredients of natural origin, this versatile healing water drenches skin with the solar-charged energy of five essential oils for a multi-beneficial toning, purifying and invigorating effect.
Alcohol free
Perfect for normal, dry and sensitive skin
It freshens and moisturizes your skin
The toner closes your pores
Balances skin's natural pH
Hydrates and Invigorates skin
Smells divine!