One of my resolutions for this year was to travel more around the United States. I've been here for a couple of years now, and I am shamefully admitting that I haven't seen most of this beautiful land yet, which I call my second home. I always had a good excuse to stay in NYC: either work, busy NYC schedule, planned trip to Europe or Asia, moving out/moving in, or no good companion to travel with.
When the spring was around the corner, and I already put my road trip plan in motion, the COVID-19 arrived and ruined everything. Even though it wasn't my fault, I still felt very disappointed. To temporarily kill my travel bug, I decided to dig into my last year trip images and found those from Michigan weekend getaway (ok, it wasn't a weekend getaway, it was more like a work-related weekend).
Since wanderlust is in our nature, I will always squeeze a few minutes here and there for small sightseeing. So again, during this busy weekend, on the far north of Lake Michigan, with my belly bottom Marni pants, I found another place of my dreams. Magnificent, surrounding beauty, incredible views, crystal-clear blues and turquoise shades of water like in the Caribbean, and that fresh forest air without any pollution – surely it is my dream.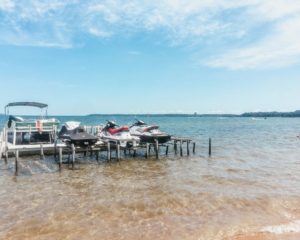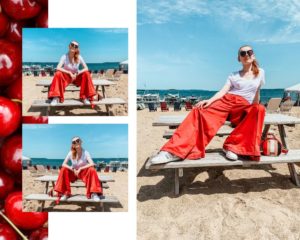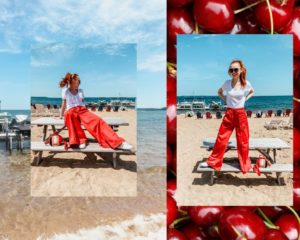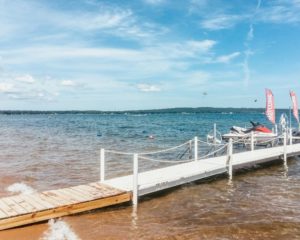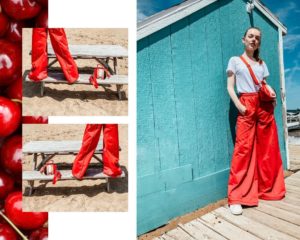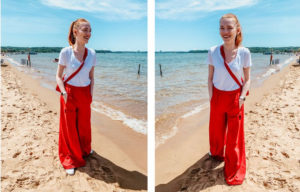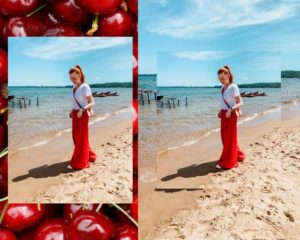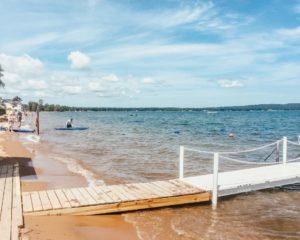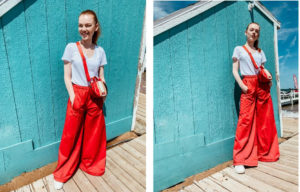 Pants: Marni
Bag: MSGM
Shoes: Adidas