If you are not already a fan of Clarins, I am pretty sure you have at least tried their products a few times. Clarins always had a special place in my heart. Clarins was the brand I looked up to when I decided for the first time to buy an entire set of skincare from my first modeling gig. From the iconic Double Serum to Natural Lip Perfector, this European brand has created a lot of skin champions. Let me show you what other treasures they have available now.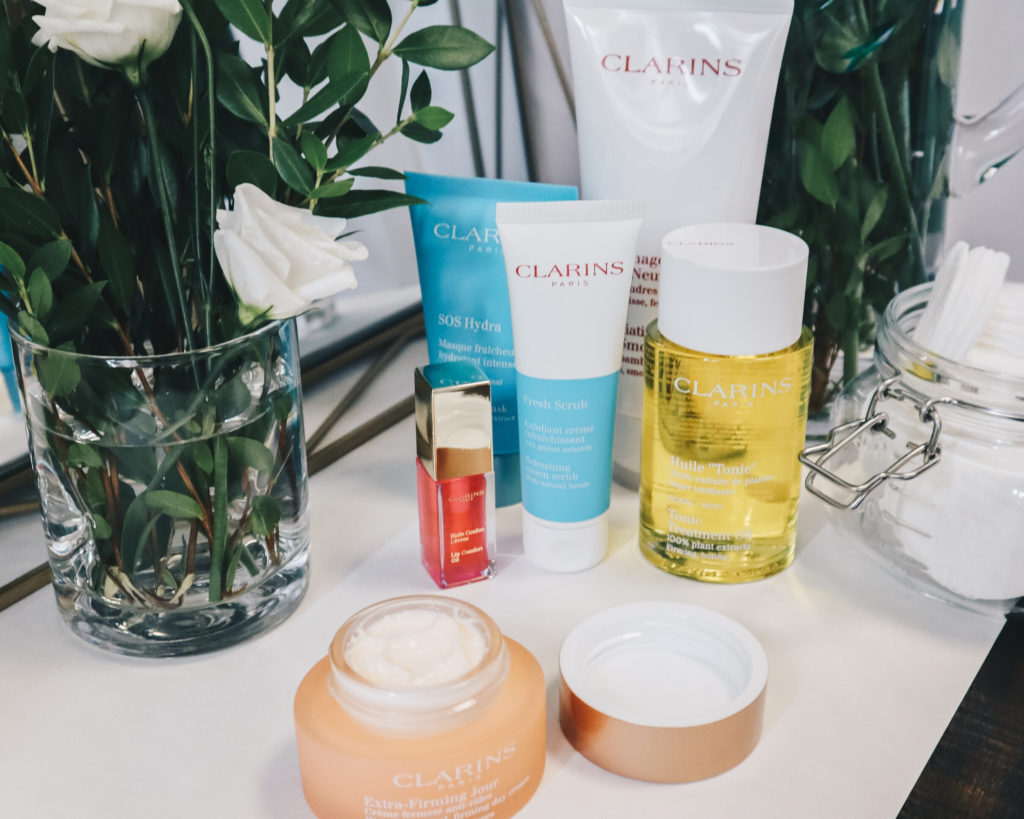 Treat yourself to a spa night right at home with this easy routine and say hello to smooth and comfortable skin!
Exfoliating Body Scrub – the first essential body beauty step, this exfoliating scrub helps prevent dull-looking skin by refining and smoothing the skin's texture. With the most effective plant ingredients: natural bamboo powders gently exfoliate, while extracts of mimosa tenuiflora and shea butter soothe and protect.
Generous bottle size
Doesn't irritate skin
Pleasing smell
Tonic Treatment Oil – Essential body care to Tone and improve skin elasticity and firmness. A fine, leightweight oil formulated with essential oils which is immediately absorbed by the skin.
Gentle small of rosemary, mint and geranium
Great absorption
Soft texture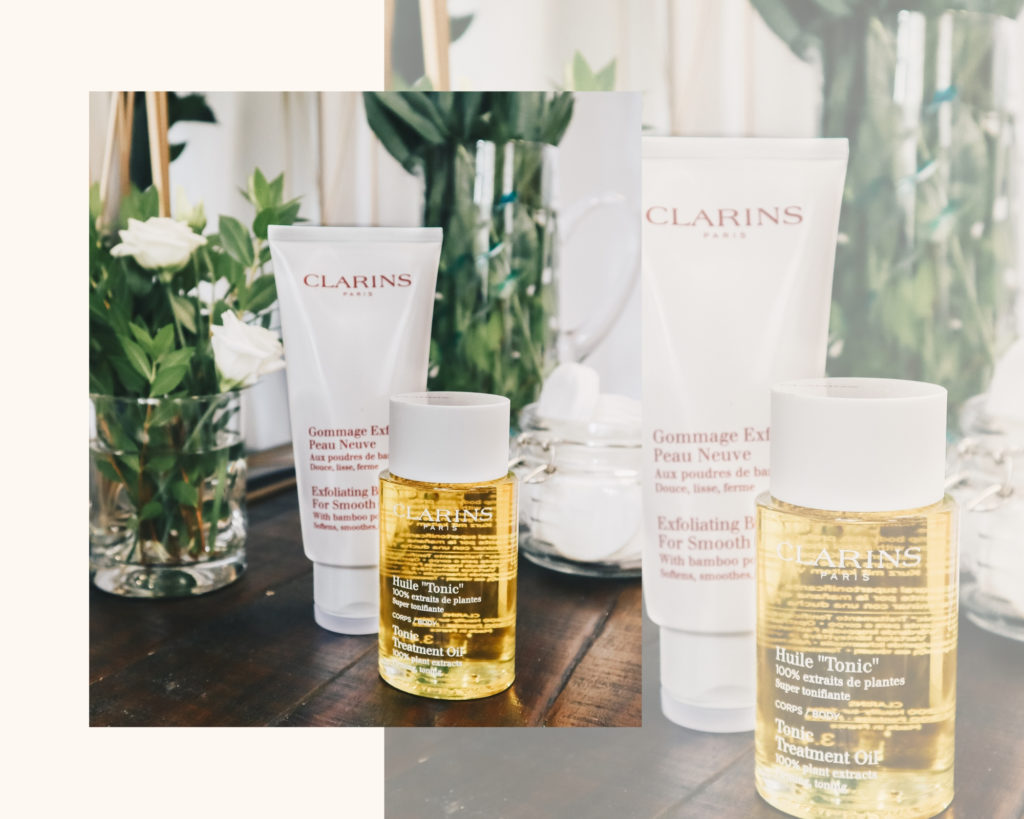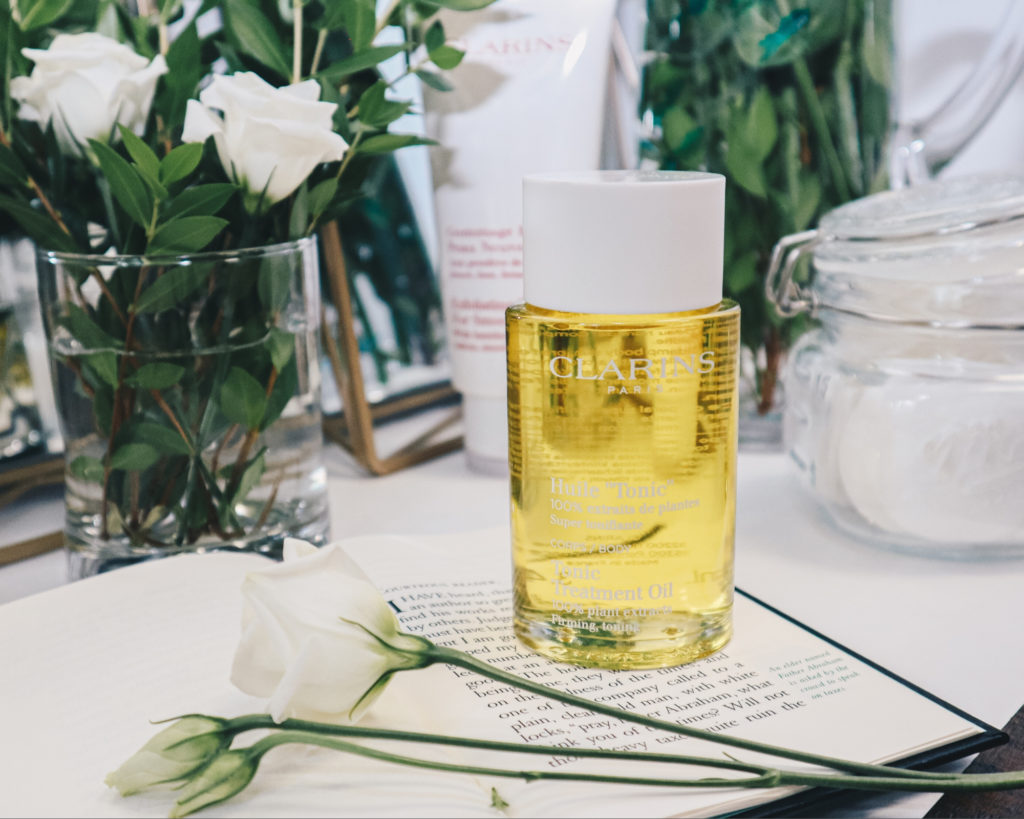 An easy at home 2-steps weekly routine to reset your skin and immediately feel relaxed.
Refreshing Cream Scrub – a cream-gel that instantly exfoliates and refreshes the face.
Radiant complextion
Removes impurities and dead cells
Non-greasy
Can be too rough for dry, sensitive skin
SOS Refreshing hydration mask – ideal moisture for thirsty skin. This highly refreshing cream-gel texture help balance skin's moisture levels in just 10 minutes.
Calms irritations
Strong smell
Plumps the skin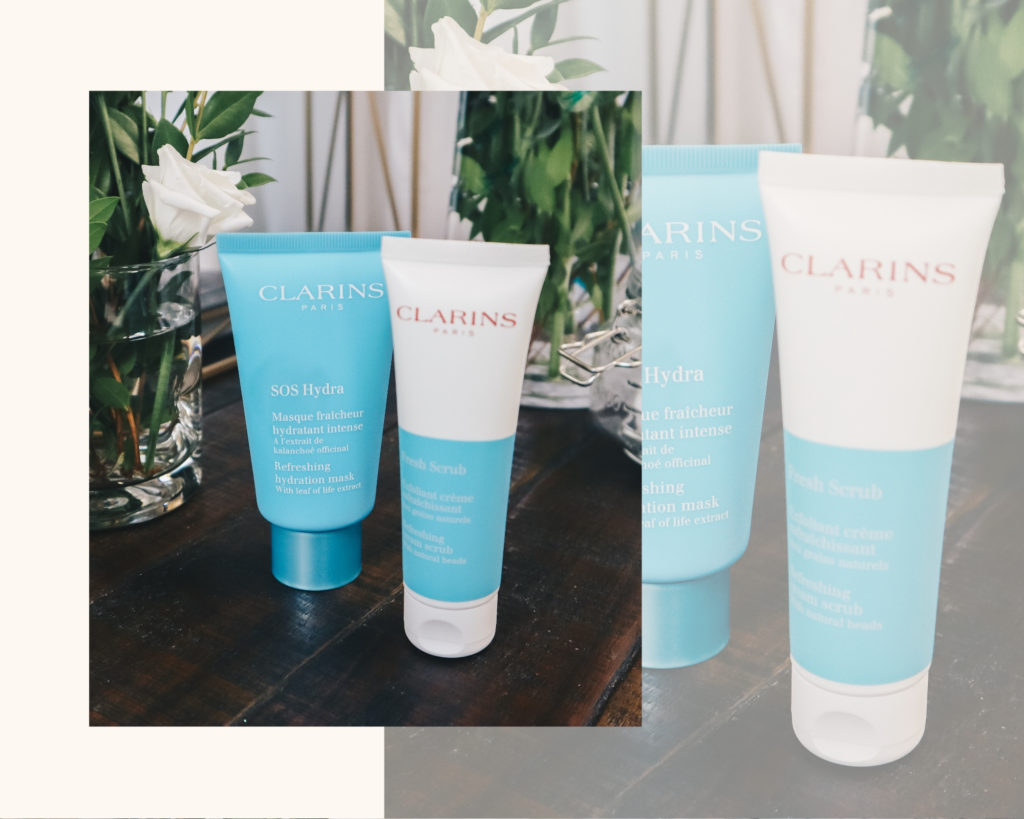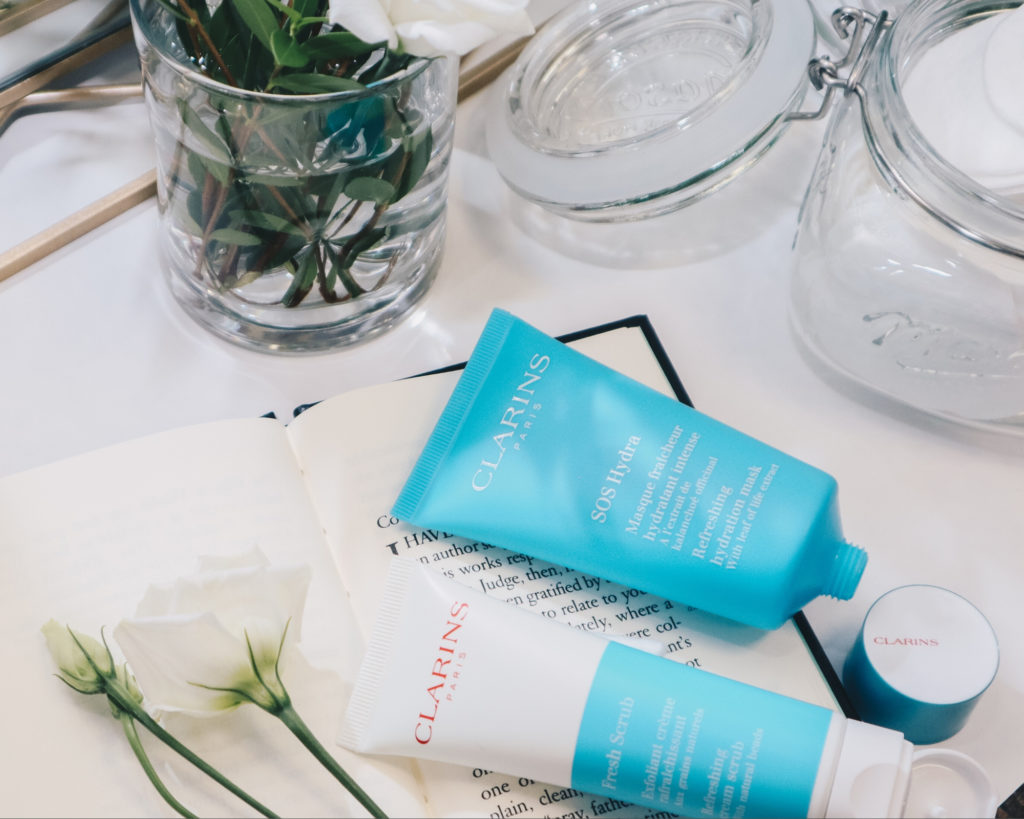 Put Your Best Face Forward with Clarins Moisturizers – For Your Most Beautiful Skin!
Extra-Firming Jour – the ideal day care that promotes visibly firmer-looking skin. Kangaroo flower Extract help fight skin slackening and leaves skin looking plump, helping to reinforce the skin's youthfulness.
For all skin types
SPF 15
Anti-pollution complex
Very light
Scented