Ahoy, fashionistas! Set your sights on the horizon of high style as we dive into a nautical-inspired ensemble that's making waves this season. The star of the show? The dazzling Callas Navy James Blazer paired with the chic Callas Navy Sydney Trousers. Anchored by their deep navy hues, this dynamic duo channels sophistication and flair.
Sailor Chic: Navy, the MVP of the Season
Navy is having its moment in the fashion sun, and it's easy to see why. This deep, versatile shade adds an air of regality to any outfit. The Callas Navy James Blazer, with its tailored silhouette and luxurious fabric, exudes confidence and class. Its beautiful shape add a touch of maritime charm, elevating the blazer from a simple piece to a statement.
Commanding the Waves with the Sydney Trousers
Pairing effortlessly with the James Blazer, the Callas Navy Sydney Trousers are a maritime marvel. Their high-waisted, wide-leg cut elongates the legs, creating a powerful, commanding look. These trousers are designed for modern women who navigate their way through life with grace and strength.
The Silver Lining: YSL Libre Absolu Platine
Now, let's talk accessories! The pièce de résistance that takes this outfit from fabulous to absolutely show-stopping is the YSL Libre Absolu Platine fragrance. The silver accents in the bottle's design are a celestial match to the navy ensemble, harmonizing beautifully with the blazer's buttons.
The Libre Absolu Platine is a fragrance that dances on the edge of extravagance and elegance. With notes of lavender, jasmine, and vanilla, it strikes a perfect balance between strength and sensuality, just like the modern woman it's designed for.
Setting Sail for an Evening of Glamour
This ensemble is destined for a glamorous evening out. Picture yourself striding confidently into a high-end restaurant or a chic cocktail party, turning heads and leaving a trail of admirers in your wake. The combination of navy and silver is a symphony of sophistication, while the YSL Libre Absolu Platine adds the perfect olfactory crescendo.
So, dear readers, set your course for a fashion voyage that's sure to leave a lasting impression. The Callas Navy James Blazer, Callas Navy Sydney Trousers, and YSL Libre Absolu Platine are your ticket to an unforgettable evening of style and allure. Cast off from the mundane and embark on a sartorial adventure that will have you feeling like the captain of your own fashion ship!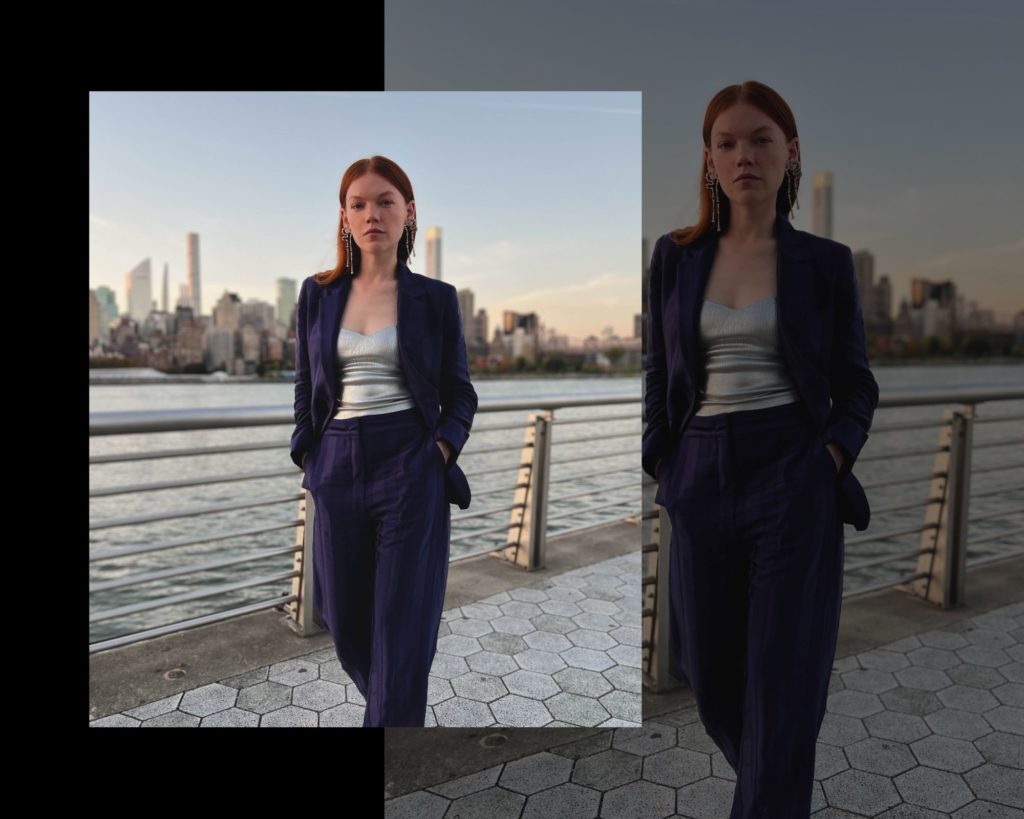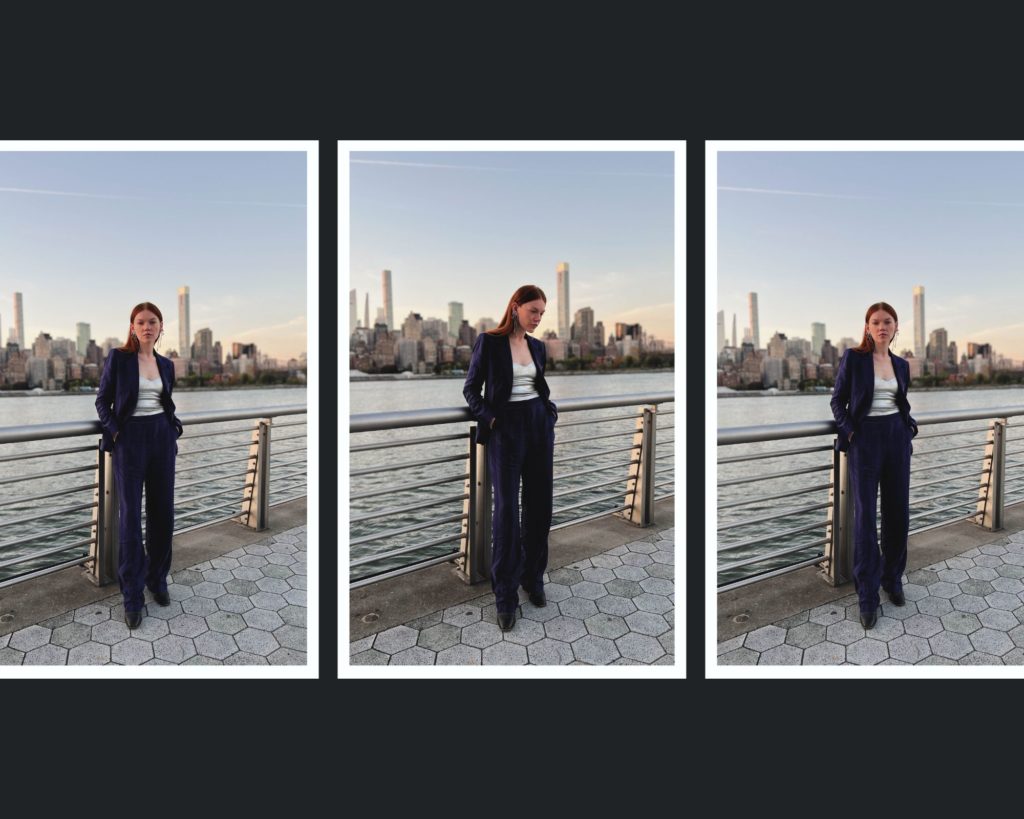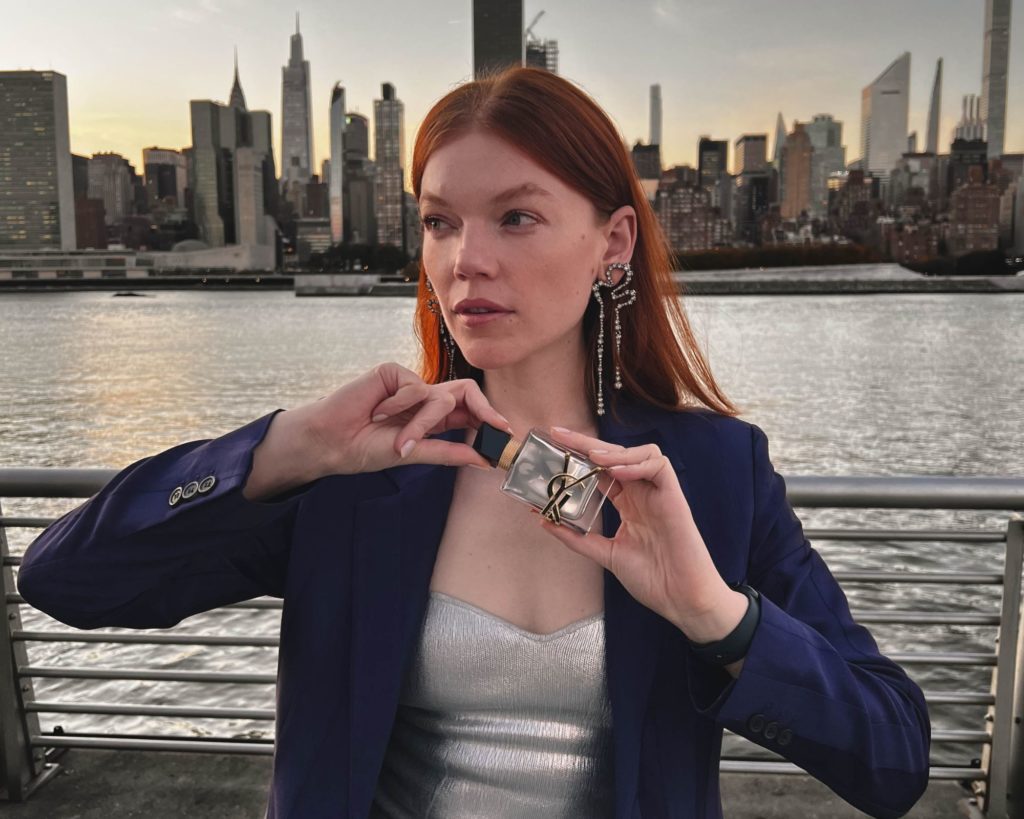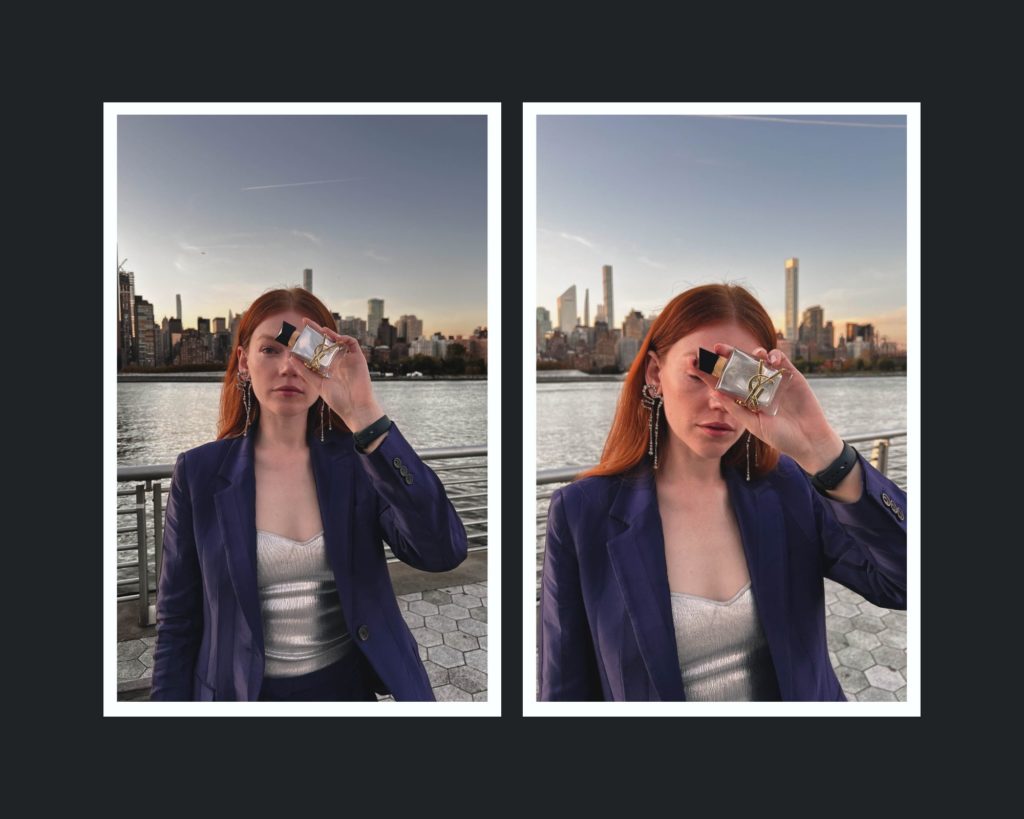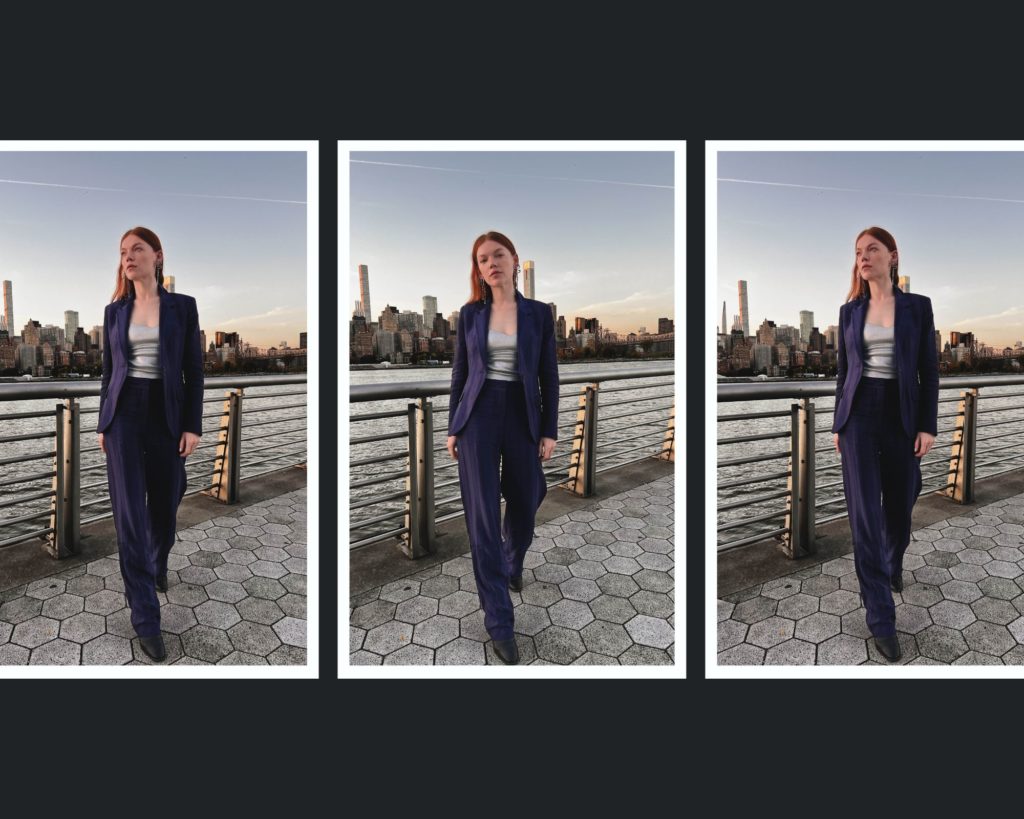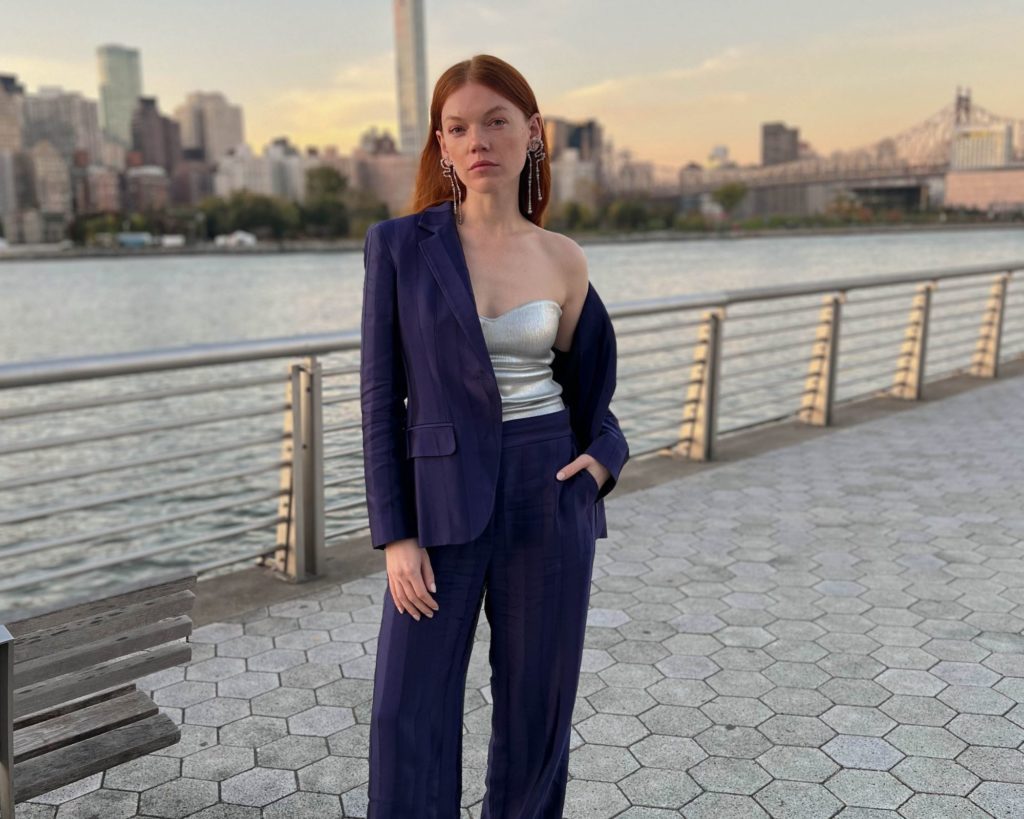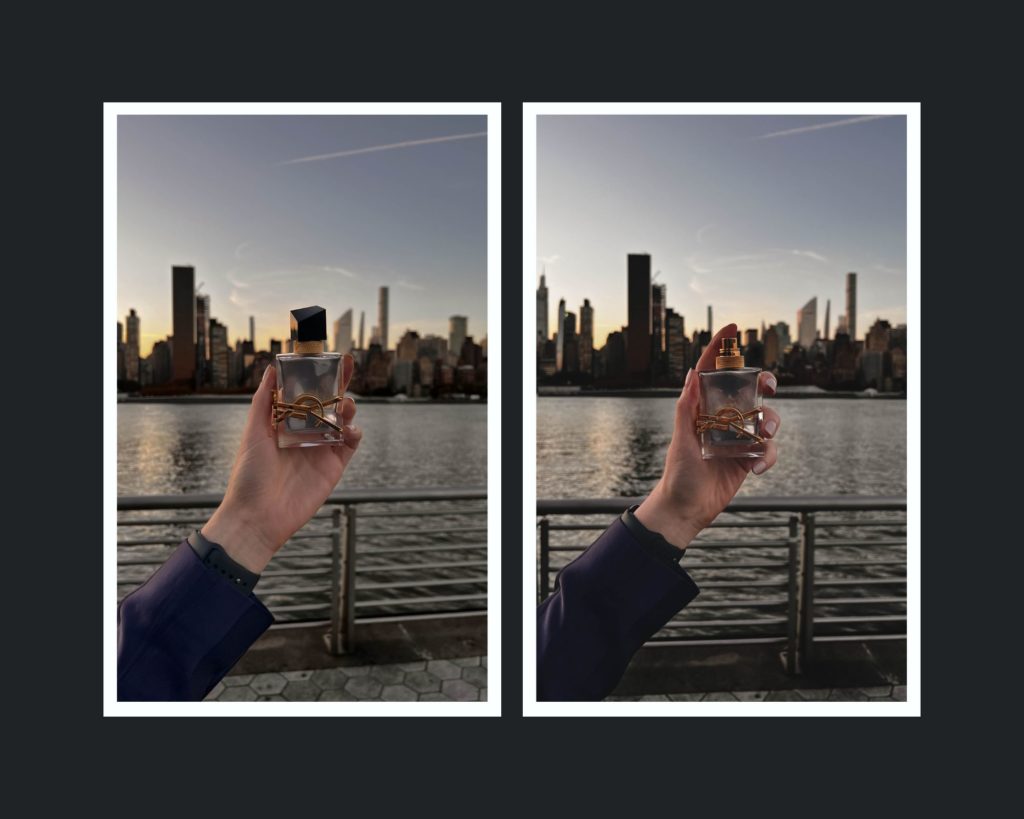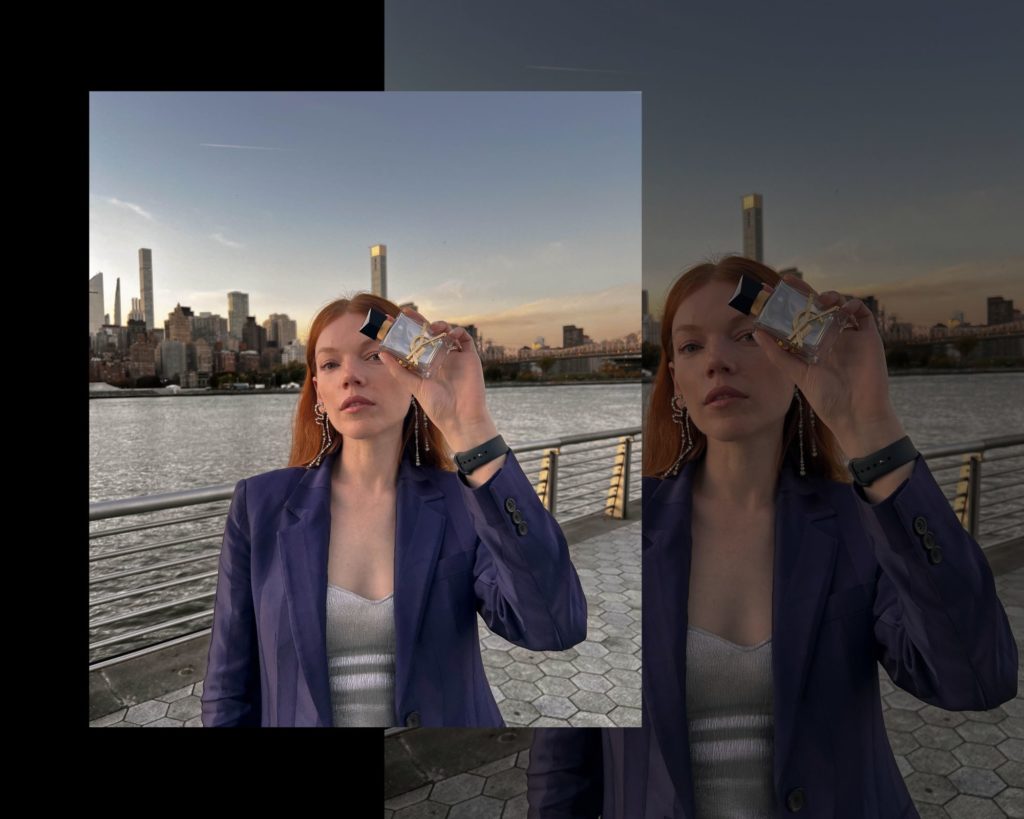 Blazer: Câllas
Pants: Câllas
Perfume: YSL
Earrings: Alexis Bittar