Dossier was founded out of a desire to make premium fragrances accessible to everyone. As scent enthusiasts, it became impossible for the brand to turn a blind eye to the price markups traditionally seen in the industry. Whether it be marking up scents because of celebrity endorsement fees or pricey packaging, Dossier realized perfumes were being sold for way more than they cost to make. 
It's time to say goodbye to feeling lost or left behind when it comes to experiencing premium fragrances and to welcome a new way to shop; your own. With Dossier, enjoying clean, ethically sourced, long-lasting, high-end perfume is within reach.
For those who feel overlooked by the industry, who are tired of fragrances being an investment, or who are curious about stepping into a new way of consuming perfumes.
Now you can find your favorite scent just within few minutes!
Take a quick quiz – to help you find your perfect perfume soulmate.
Order – Order up to 5 scents at a time. Shipping is always free for 3 bottles or more.
Try – All orders are always risk-free and returnable, with or without a 2ml sample. If no sample is included, simply test the full-size bottle. You can try each fragrance before making any commitment.
Decide – Return any bottles you choose not to keep within 30 days, no questions asked.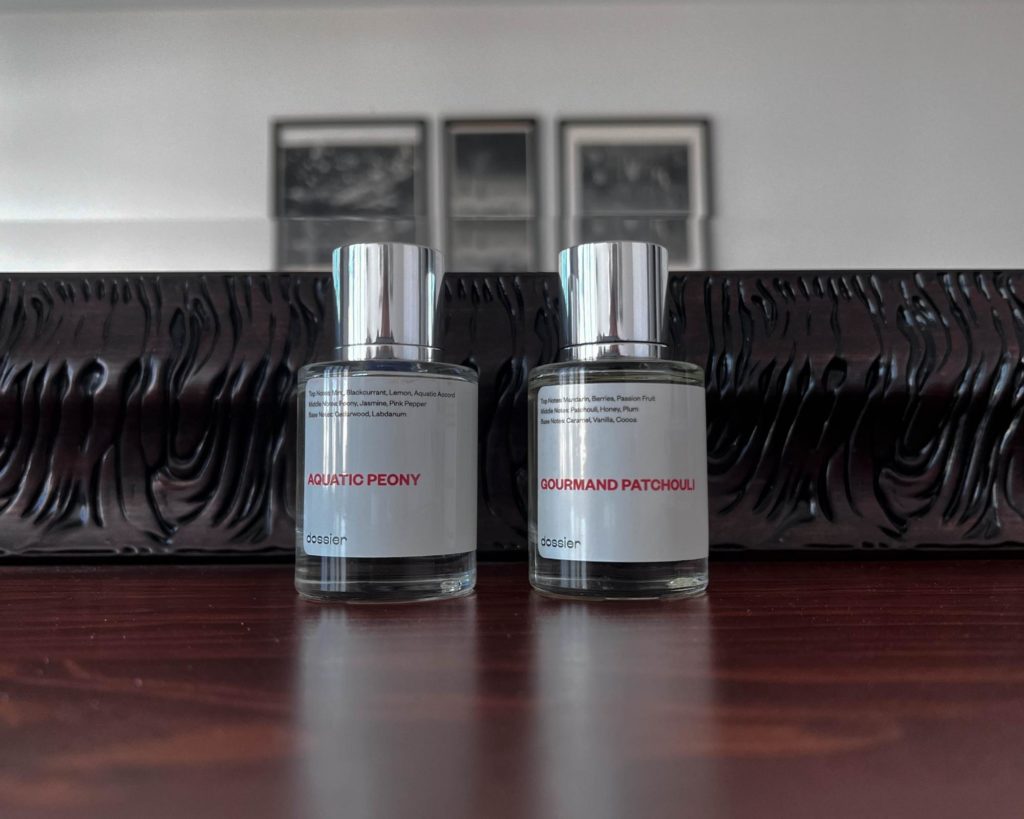 AQUATIC PEONY – Inspired by Armani's Acqua Di Gioia
Aquatic Peony's opening sparkles with marine notes, a touch of citrus, and a hint of fruitiness. Slowly, as the romantic peony and airy jasmine make their presence known, the scent closes with an unmatched freshness that will keep you on your toes.
Top Note – The first notes you smell Mint, Blackcurrant, Lemon, Aquatic Accord
Middle Note- The heart of the perfume Peony, Jasmine, Pink Pepper
Base Note – The notes that linger all day Cedarwood, Labdanum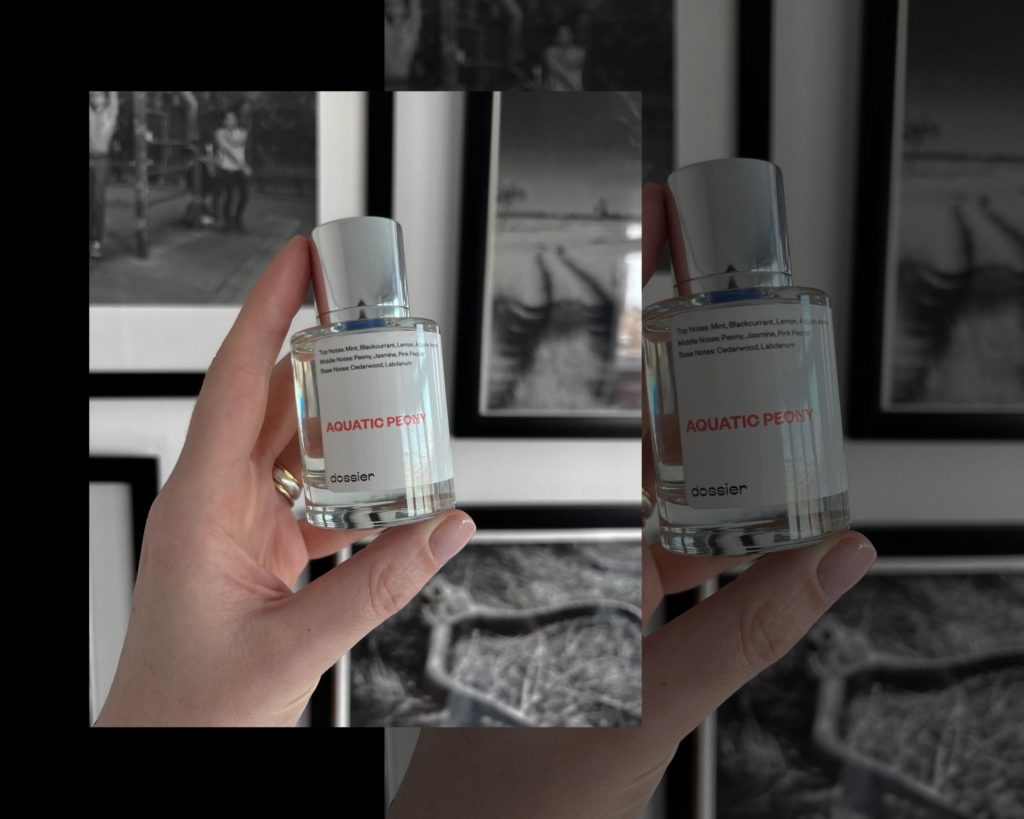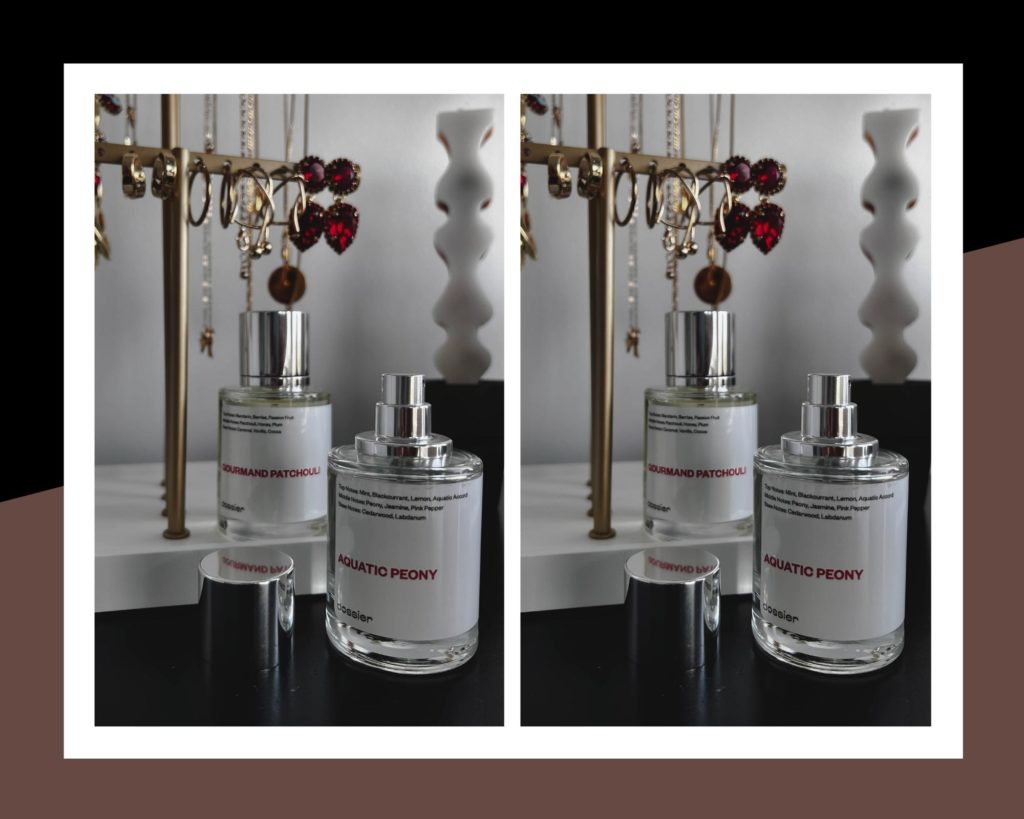 GOURMAND PATCHOULI – Inspired by Mugler's Angel 
Taking us back to childhood, Gourmand Patchouli stirs the senses with notes of cacao, marshmallow, cotton candy and grilled almonds. Combined with base notes of patchouli, this scent is layered, multi-faceted, and elaborate enough to transport you back to summer nights by the campfire.
Top Note – The first notes you smell Mandarin, Berries, Passion Fruit
Middle Note – The heart of the perfume Patchouli, Honey, Plum
Base Note – The notes that linger all day Caramel, Vanilla, Cocoa