Let's talk about the flannel today. And by the flannel, I mean "PLAID Flannel". There is nothing better for a chilly fall day than a warm button-down shirt. Maybe some of you would think that flannel should be packed and send to the countryside, but I am a city girl, and as a city girl I will convince you that flannels can be very fashionable!
You don't have to buy a boxy oversized flannel, two sizes too big. Choose something more fitted that will enhance your silhouette.
Juicy red, blue, or green are great for fall, however, a beige or sandy shirt would look much better as plaid this season!
Button-down and button all the way up! This girl needs to show that beautiful collar (especially if it's a Barrymore collar).
Use the military tuck or simply tight a knot, roll up the sleeves, and your fit is already improved.
Pair the look with classy black pants, a beautiful purse, or heels. Did anyone say brunch?!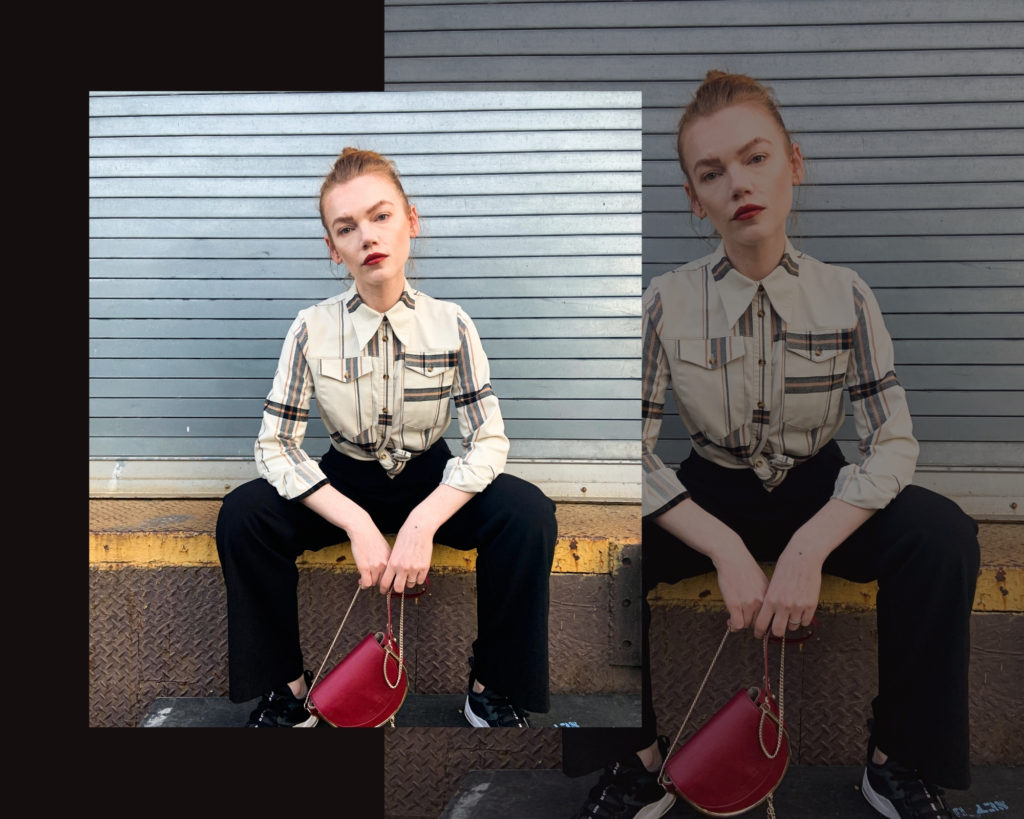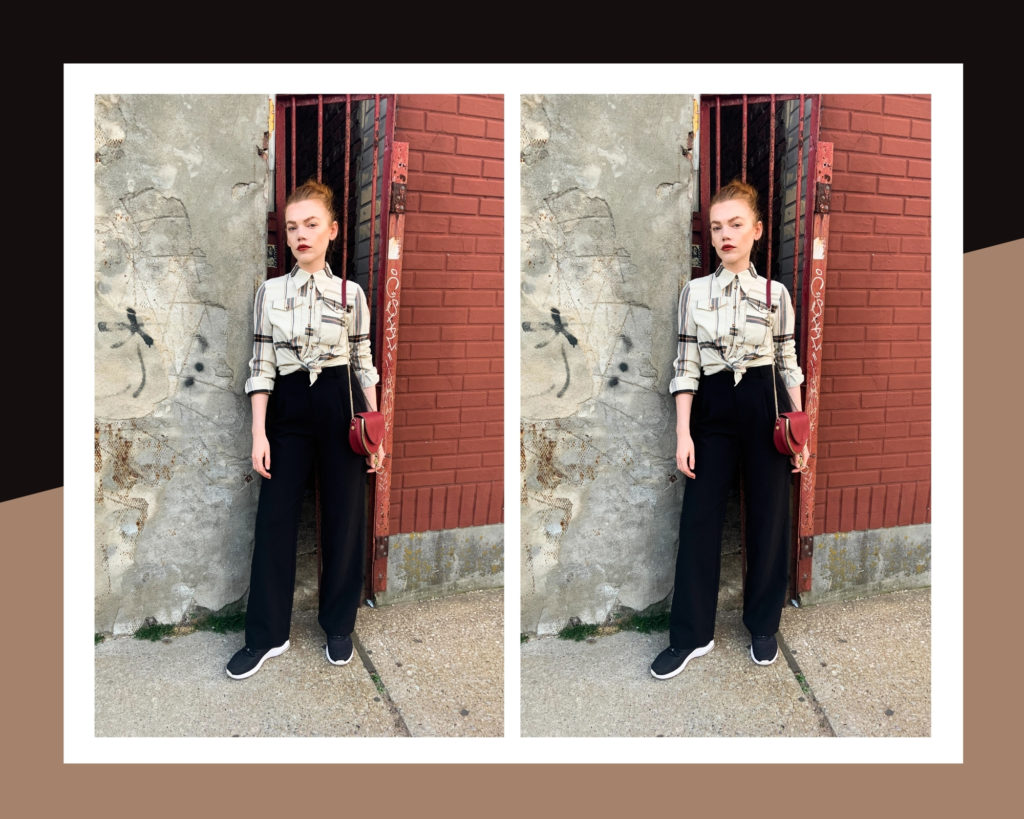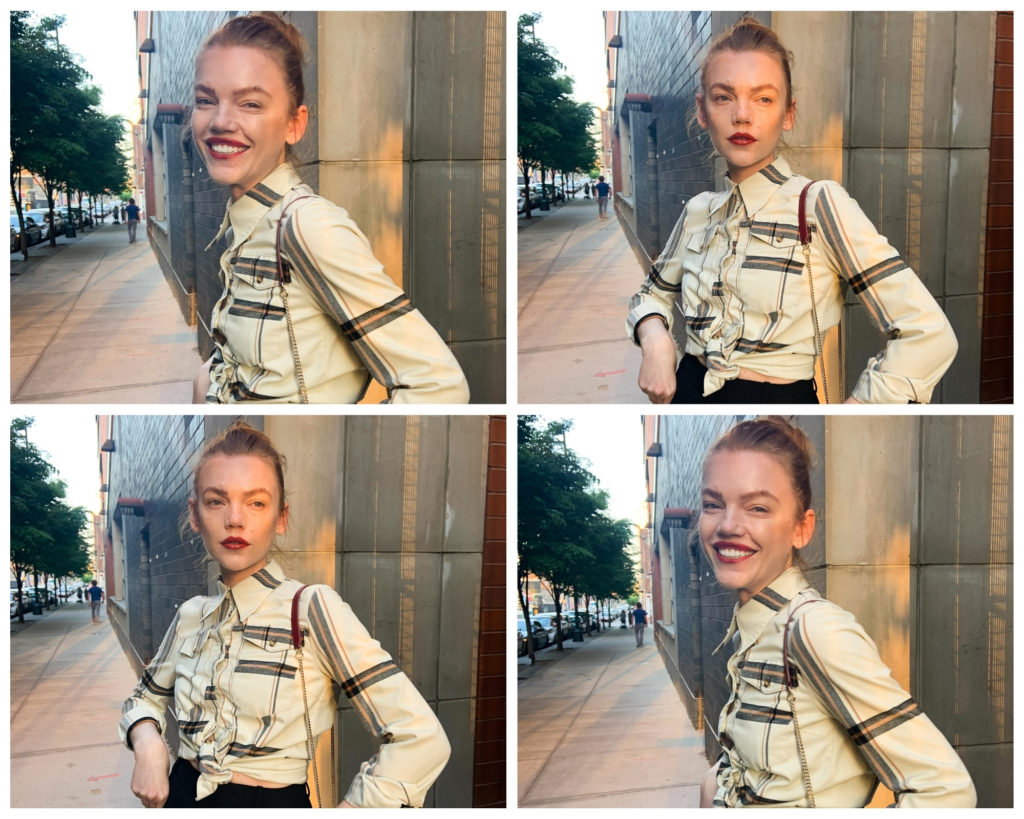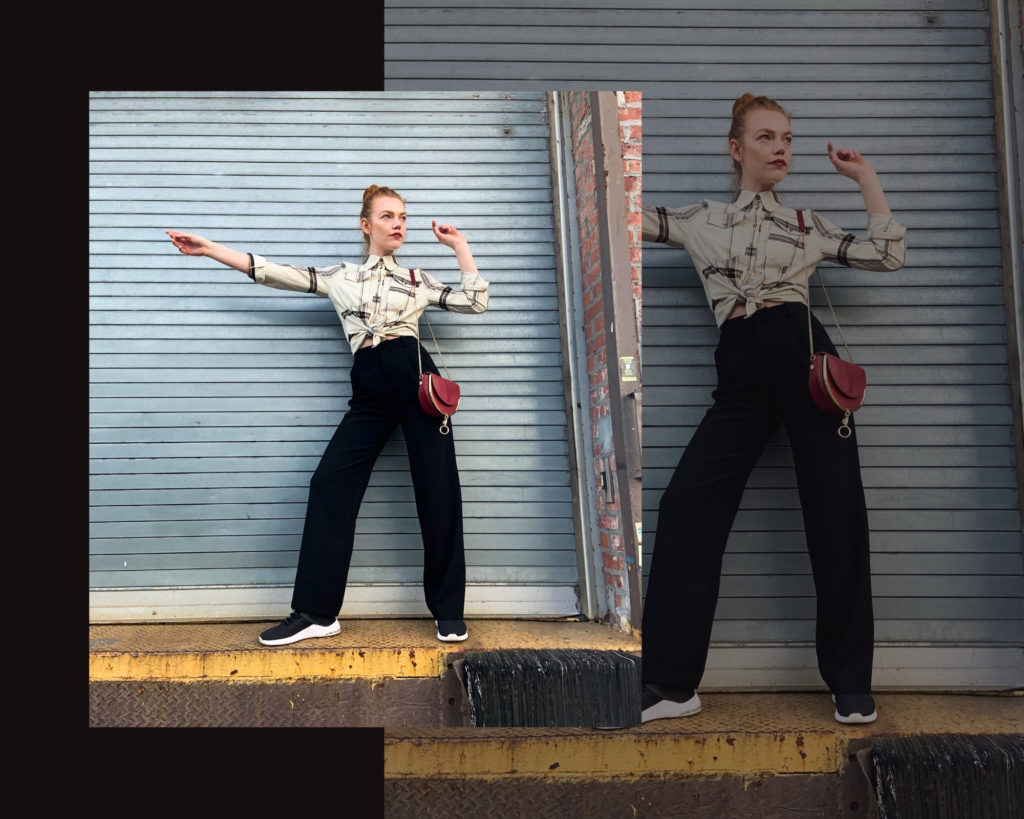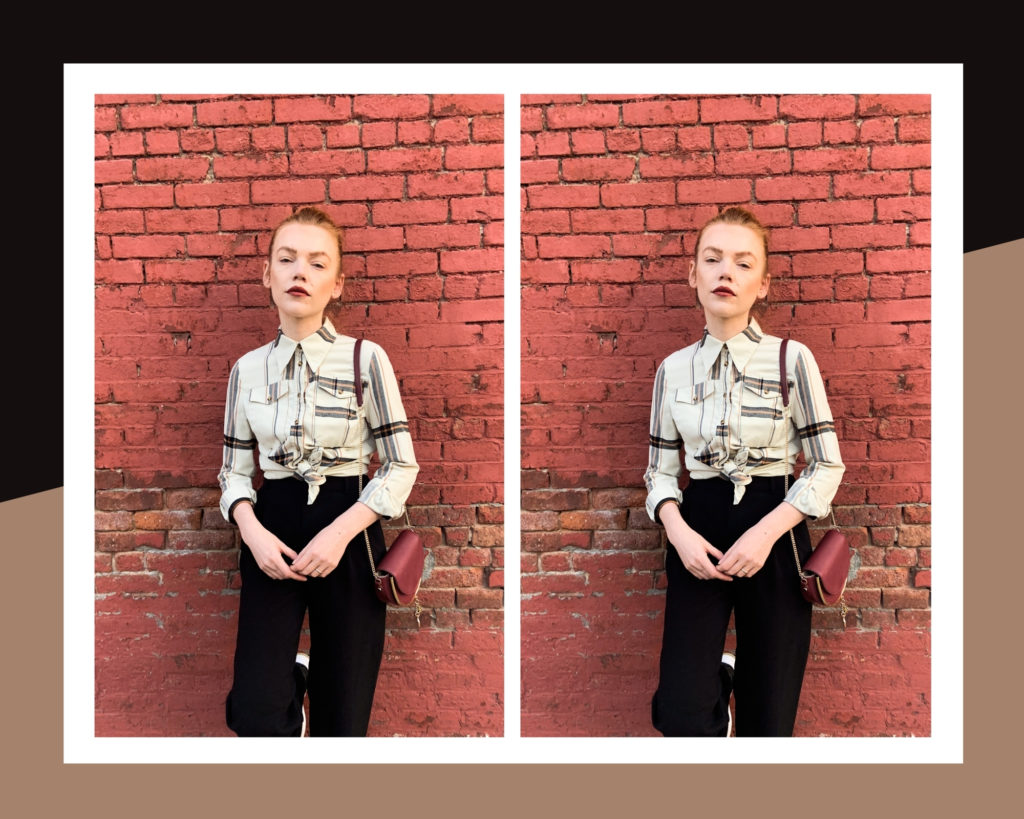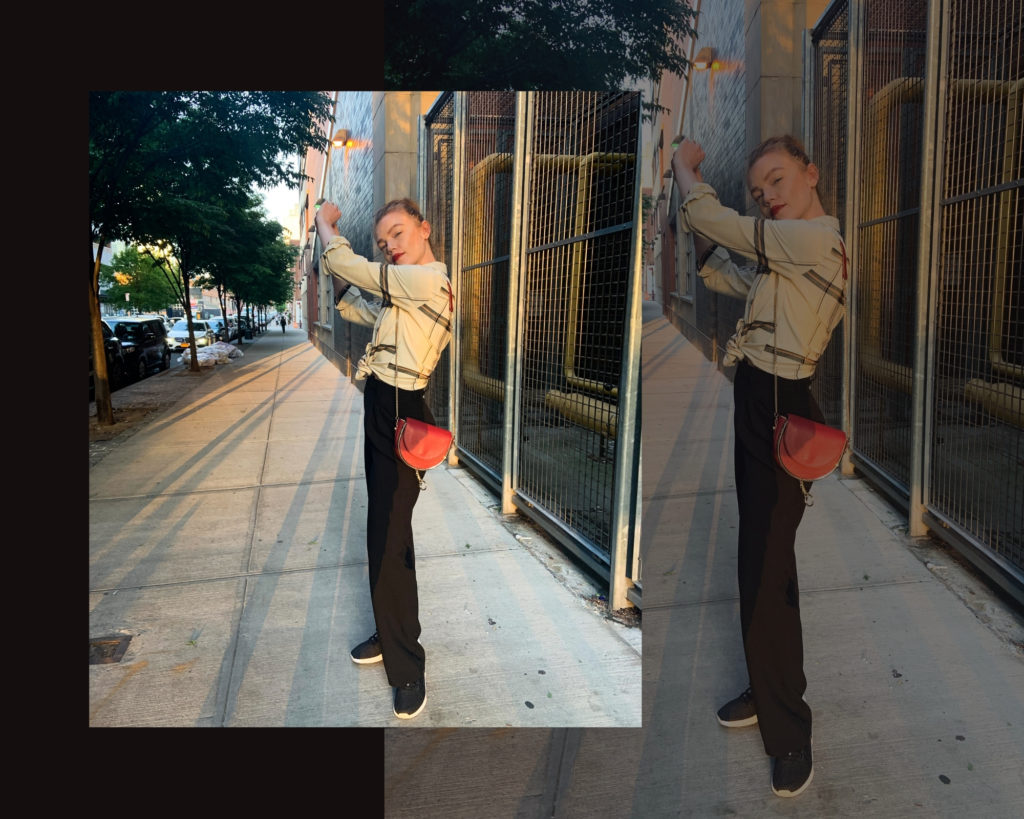 Shirt: Baum und Pferdgarten
Pants: Aritzia
Bag: See By Chloe