An outwear icon, giving an air of elegance to every woman, the classic trench coats are more than transitional outfits: you will need them for every season. Practical, versatile, and timeless essential that will keep you looking great all year long!
The first trench coats were invented by two British luxury clothing manufacturers Burberry and Aquascutum, in the early XX century, inspired by the waterproof coats from the 1820s. With shoulder straps and d-rings (metal ring at the end of leather or fabric strap), large inside and outside pockets – the coats were designed mainly for the army officers during WWI to show a social distinction and class. The typical trench coat is made with beige, khaki, tan, or black fabric. They often have reglan sleeves and a belt. Trench coats have remained fashionable during WWII and soon after became a strapless item of clothing in Hollywood, wore on the big screen by Femme Fatales, detectives, journalists, and gangsters.
A trench coat deserves a spot in your closet (even if you are not a spy). Lightweight, seasonless will look amazing not only on men but on women as well. This one, not so conventional by Jonathan Simkhai, reworked in vegan leather that falls to a glossy pleated finish, will create an unforgettable movement with every step you take. If you are still undecided about purchasing one of these, I can promise you that even though the trench coats haven't changed much over the years, this classic item will be in style for many decades to come.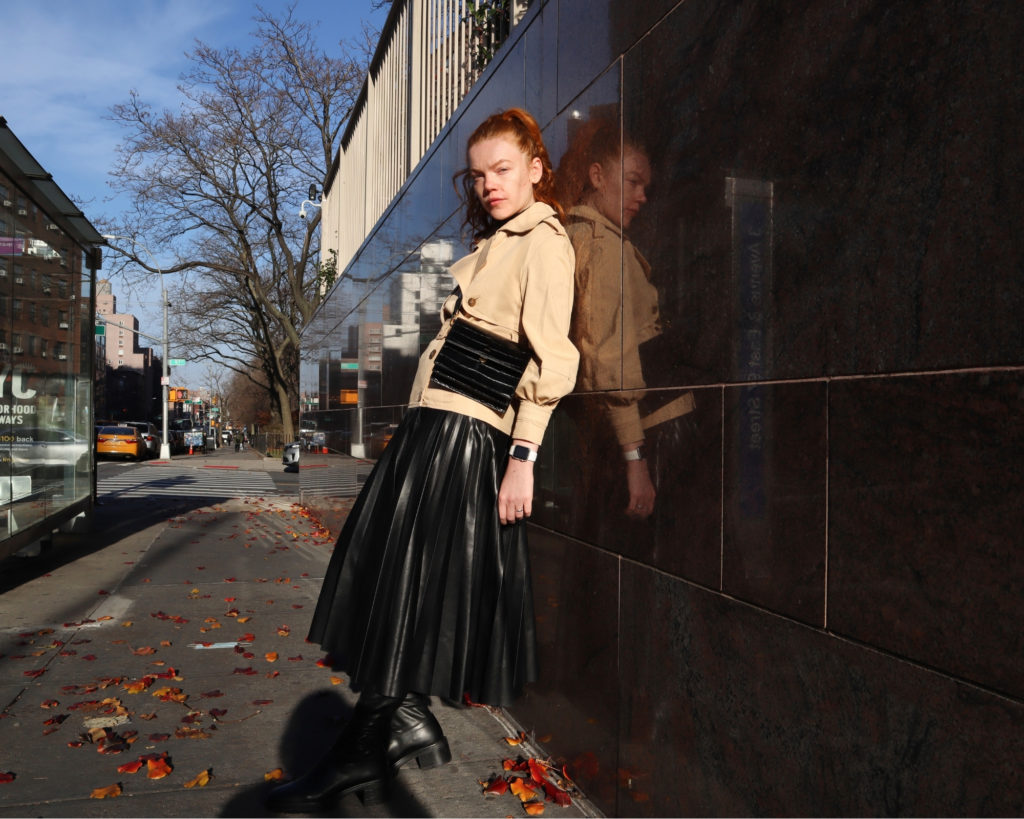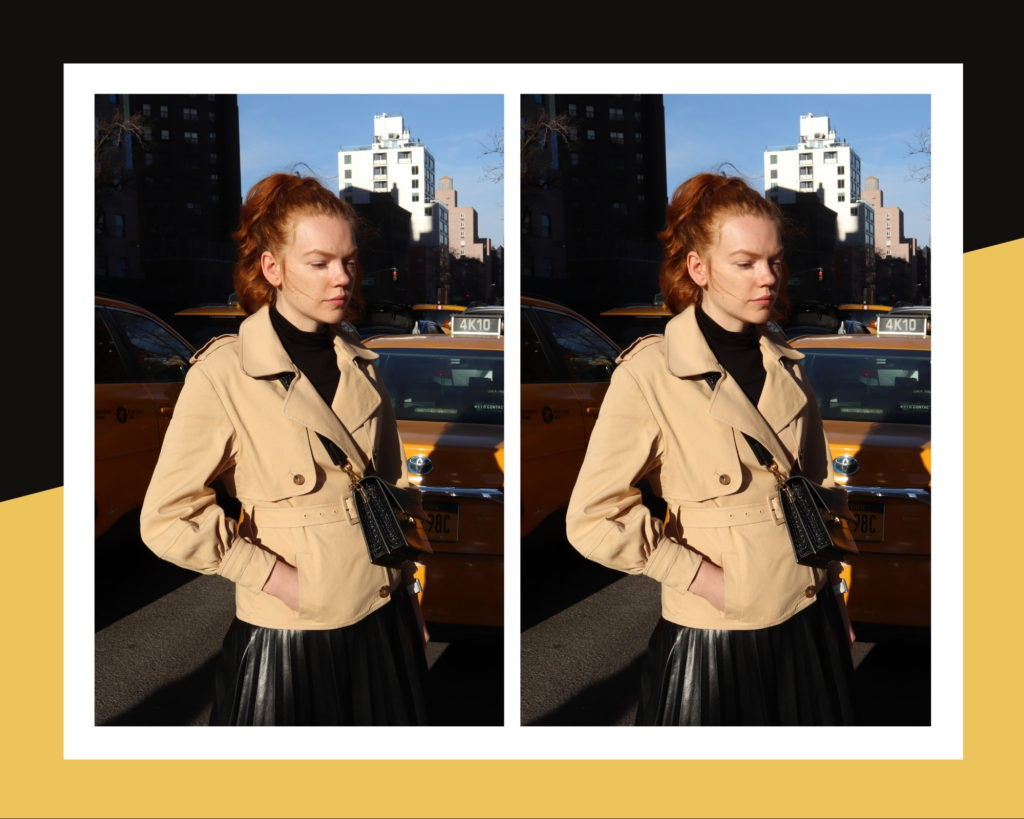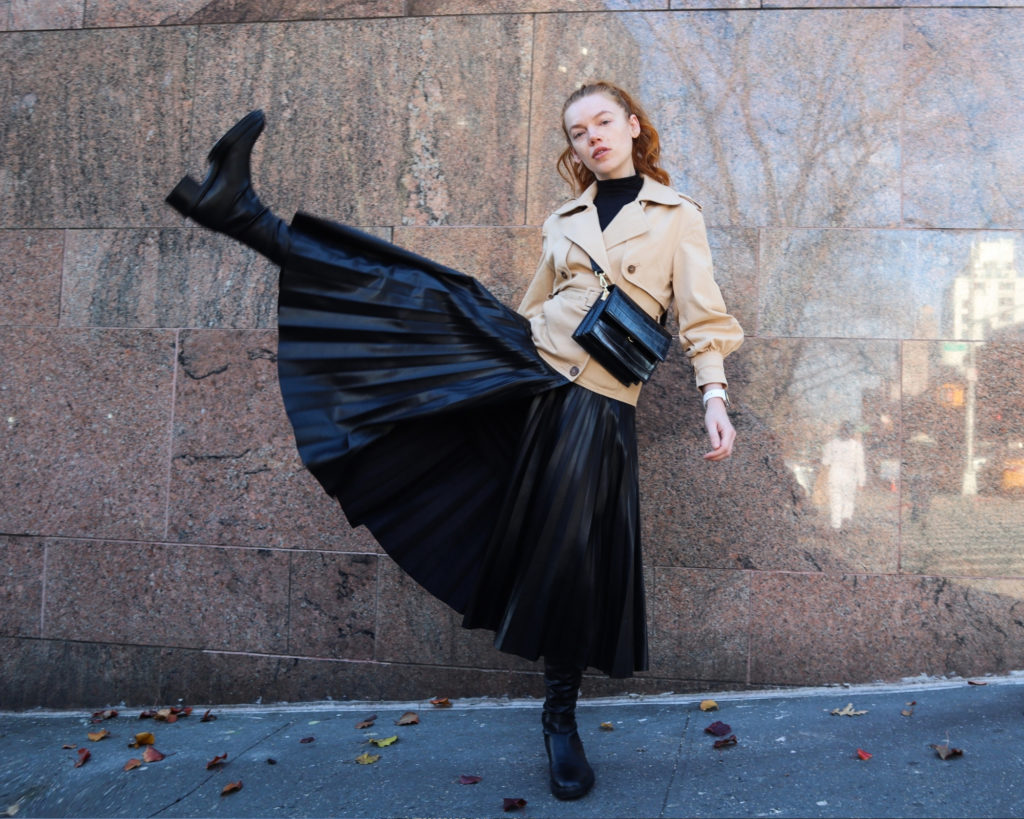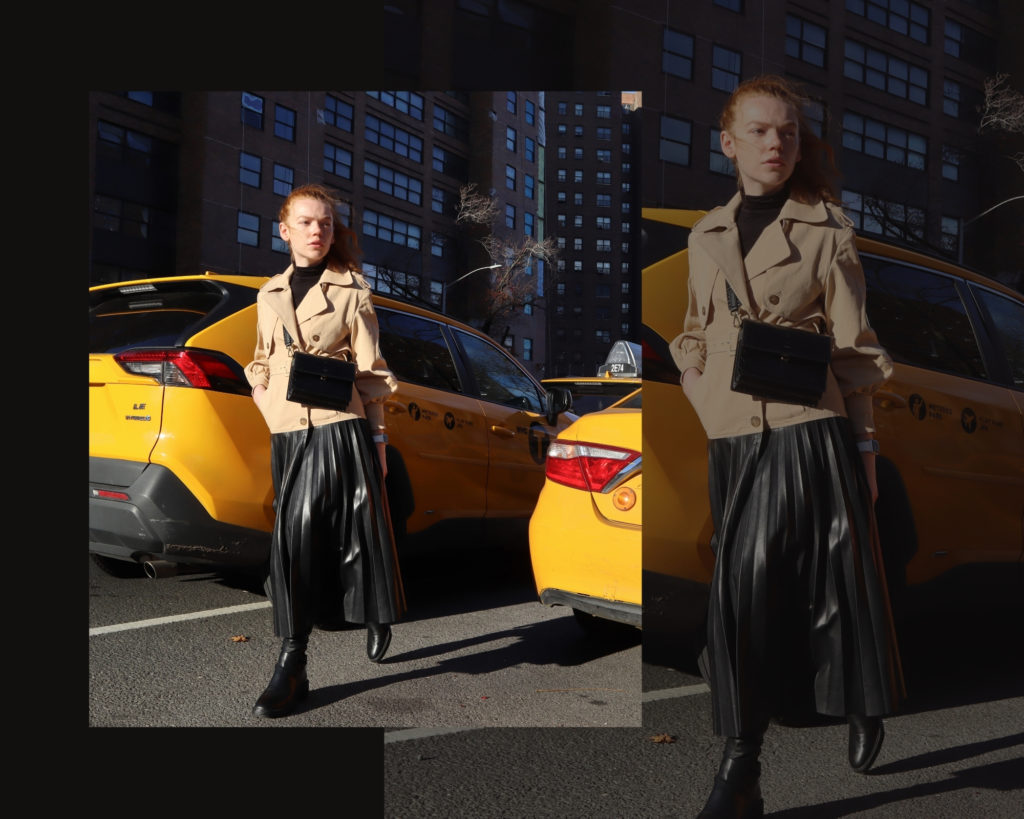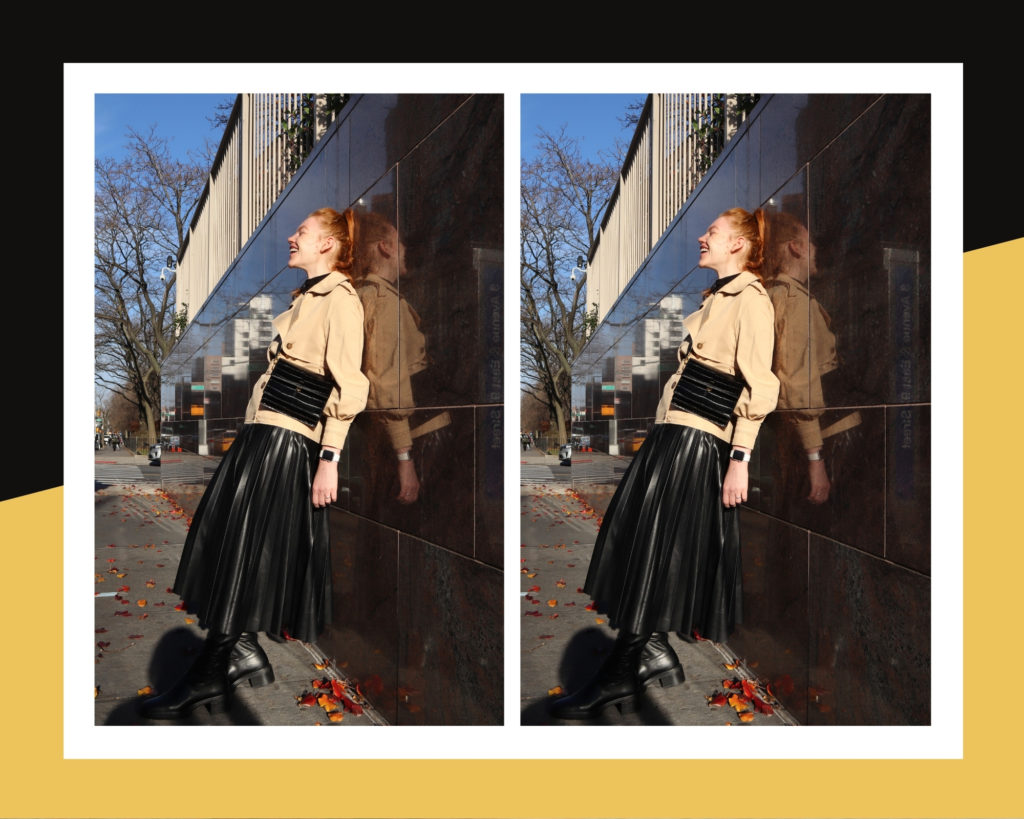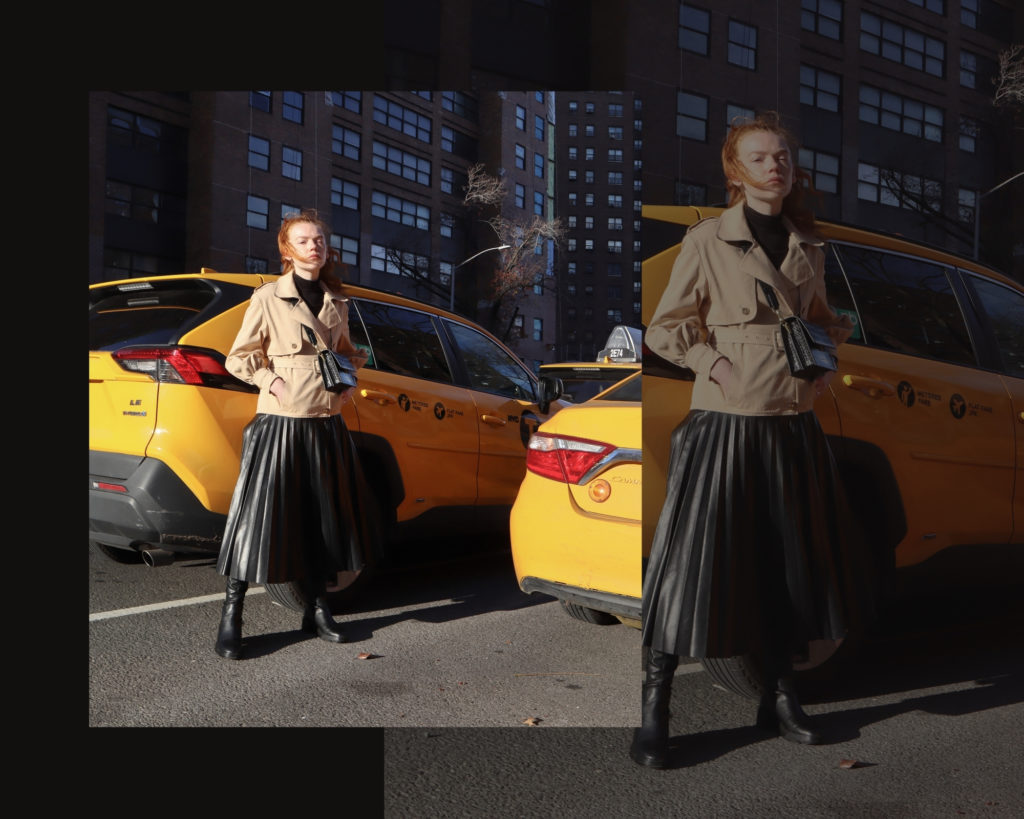 Coat: Jonathan Simkhai
Bag: JW Pei