Let's get straight to the business. Hear Me Raw is one of those brands, which serves its purpose well. Hear Me Raw means vegan, organic, and clean. But not only "naturally clean". All the brand's products are mindfully created and produced without any toxic ingredients – parabens, petrochemicals, silicones, and other stuff that you should never find in your bathroom.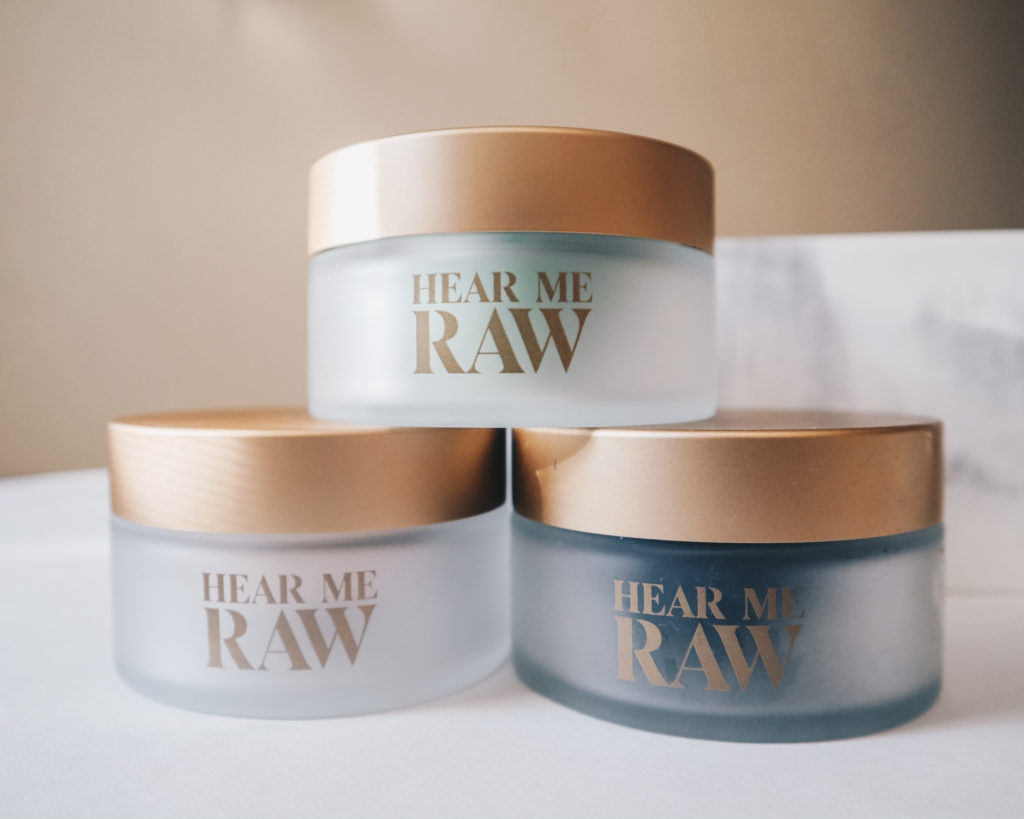 From the moment I opened the box, I was extremely impressed with the packaging. Frosted glass container and golden lettering deserve to be in the center of my skincare display, and above all packaging are recyclable, sustainable, and eco-friendly! When you're done with your mask, you simply swap your refillable pod, and you are ready to go (Reduce, Reuse & Recycle).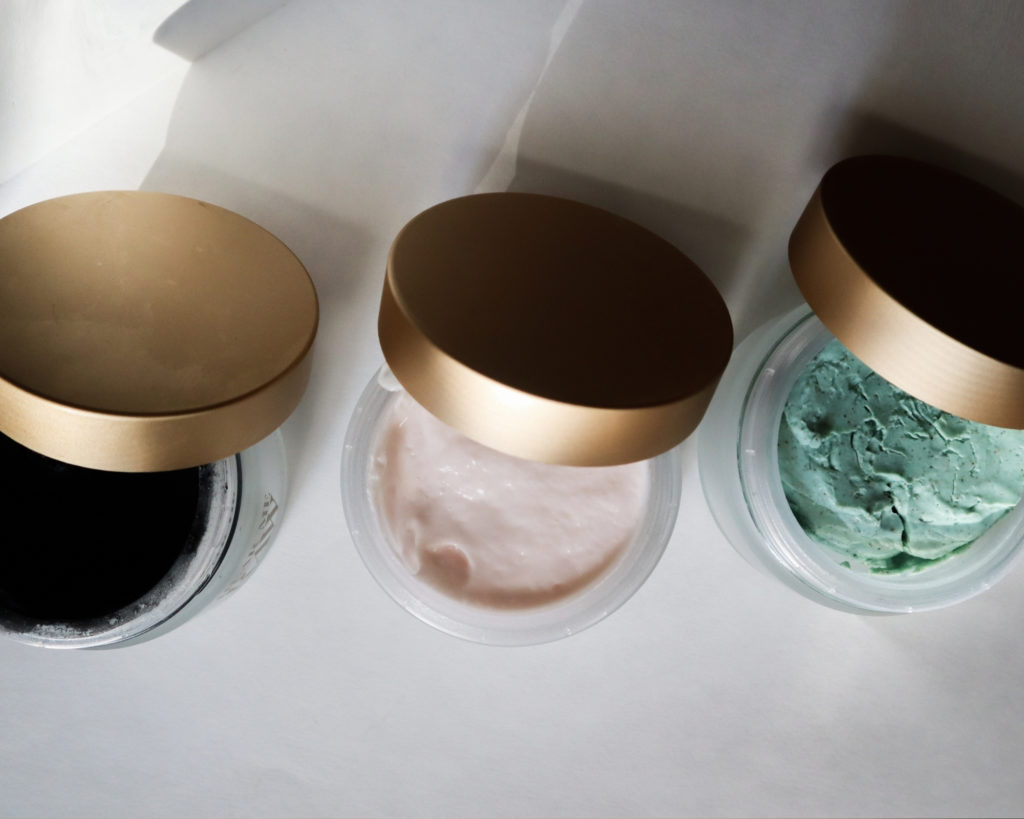 The mask itself is super creamy and extremely easy to apply. Jelly/pudding consistency gives you a very soothing feeling, and all plant-based ingredients do their job well. You have to leave the mask on your face for 15 minutes and once it's dry – rub it off! Easy way to get smooth and soft skin with amazingly cool sensation! What's better than a skincare brand that is good not only for your skin but for the environment as well?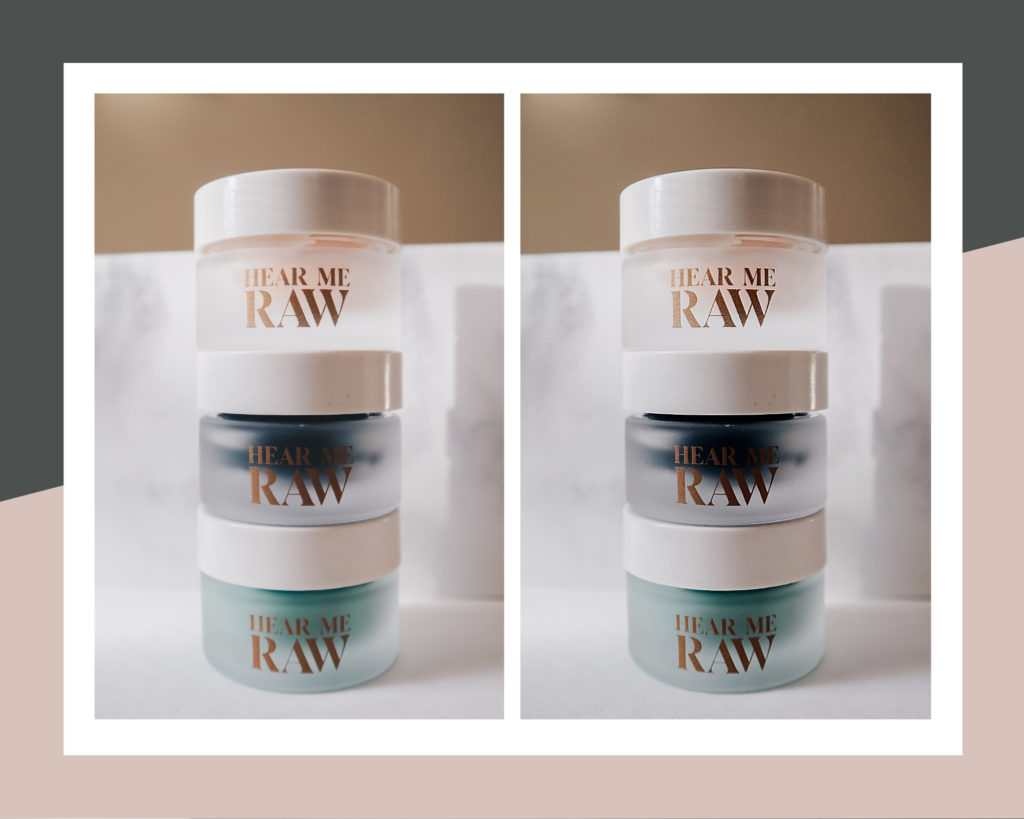 This unique, 2-in-1 rub-off mask + daily scrub uses Charcoal + 21 other amazing natural ingredients to give you naturally polished, purified, detoxified skin – instantly. Highly absorptive Activated Charcoal helps draw out impurities and refine skin's texture. It's combined with protein-rich Irish Moss, Chinese Ginseng which helps purify skin, Alaria Esculenta Algae Extract, Kaolin, and more. Unlike other charcoal masks, after drying, rub it off with your fingers and Jojoba beads, a natural exfoliator, even and rejuvenate skin while the mask flakes off.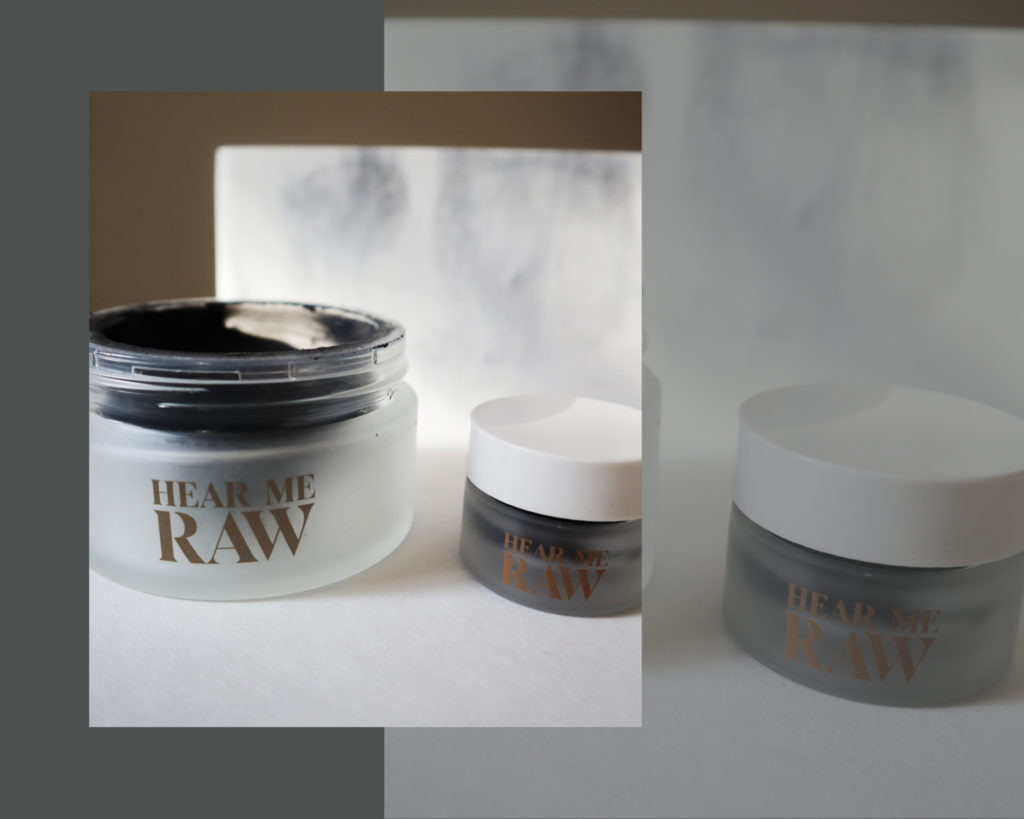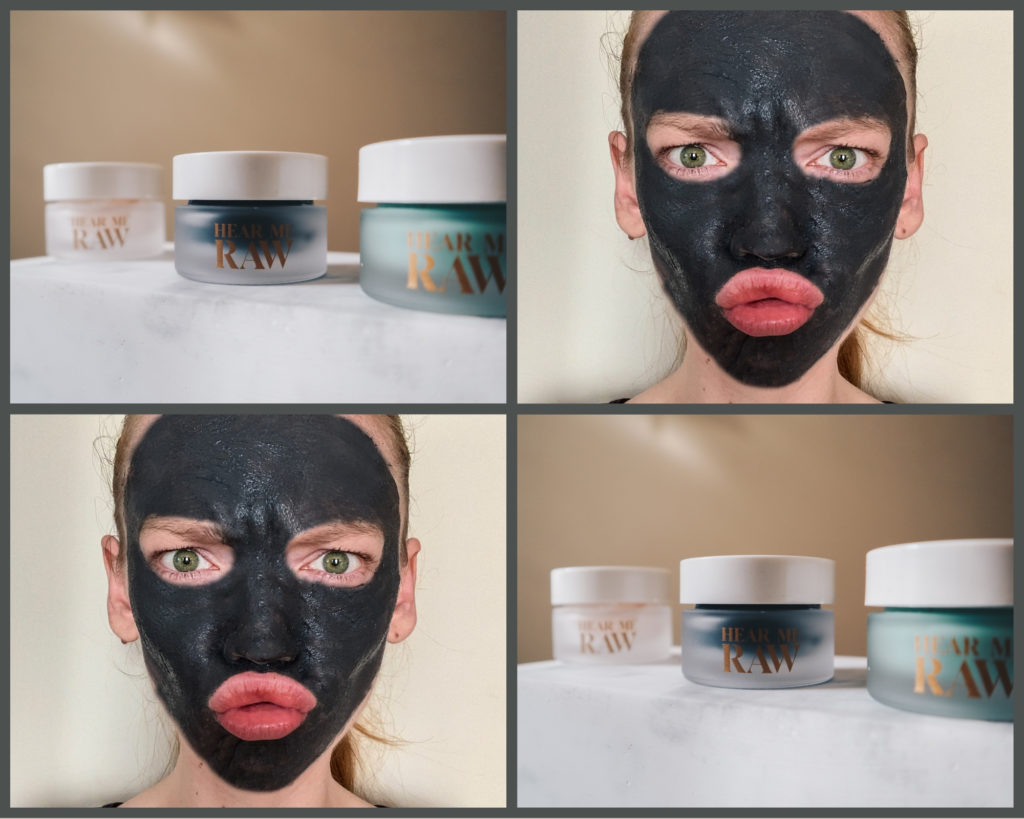 This unique, 2-in-1 rub-off mask + spot treatment uses French Green Clay +28 other amazing natural ingredients to give you naturally clean, healthy, clarified skin – instantly. French Green Clay is a natural anti-bacterial absorption and removal agent. It's combined with Avocado Oil which gently moisturizes and is non-comedogenic, Sea Kelp which hydrates, soothes and is anti-inflammatory, Turmeric which brightens and fights skin impurities, Neem Leaf Powder which clarifies, Lavender which soothes and fights skin impurities, Zinc Oxide which clarifies, and more.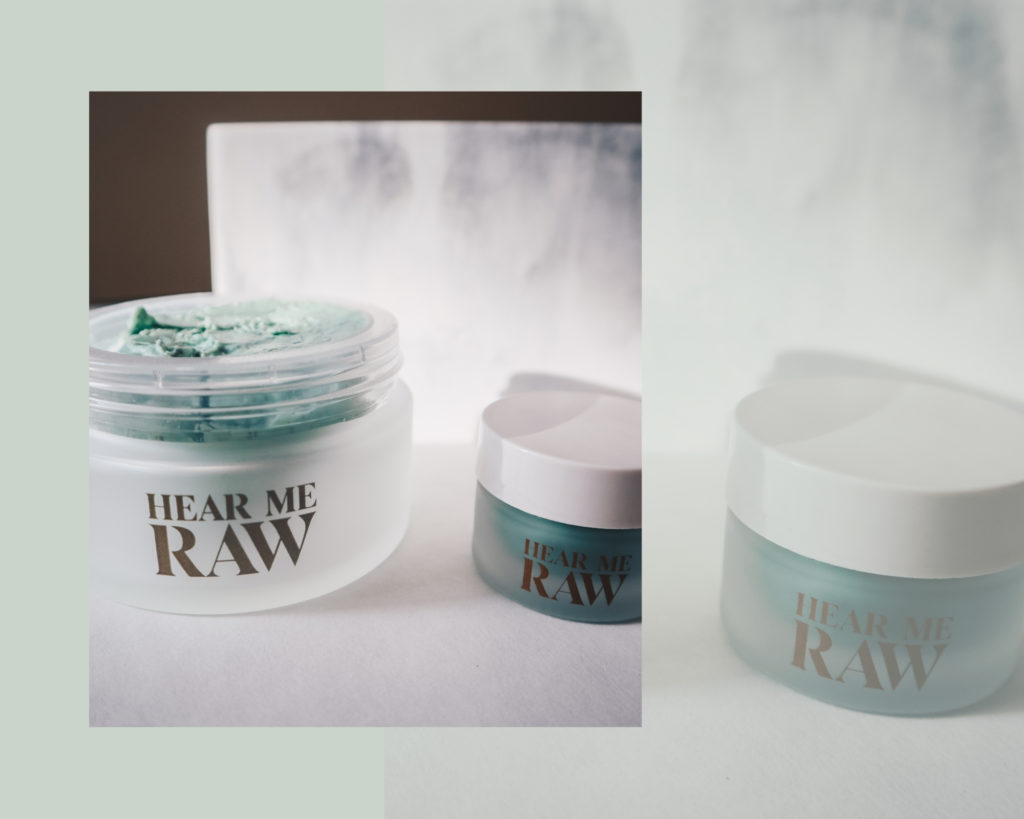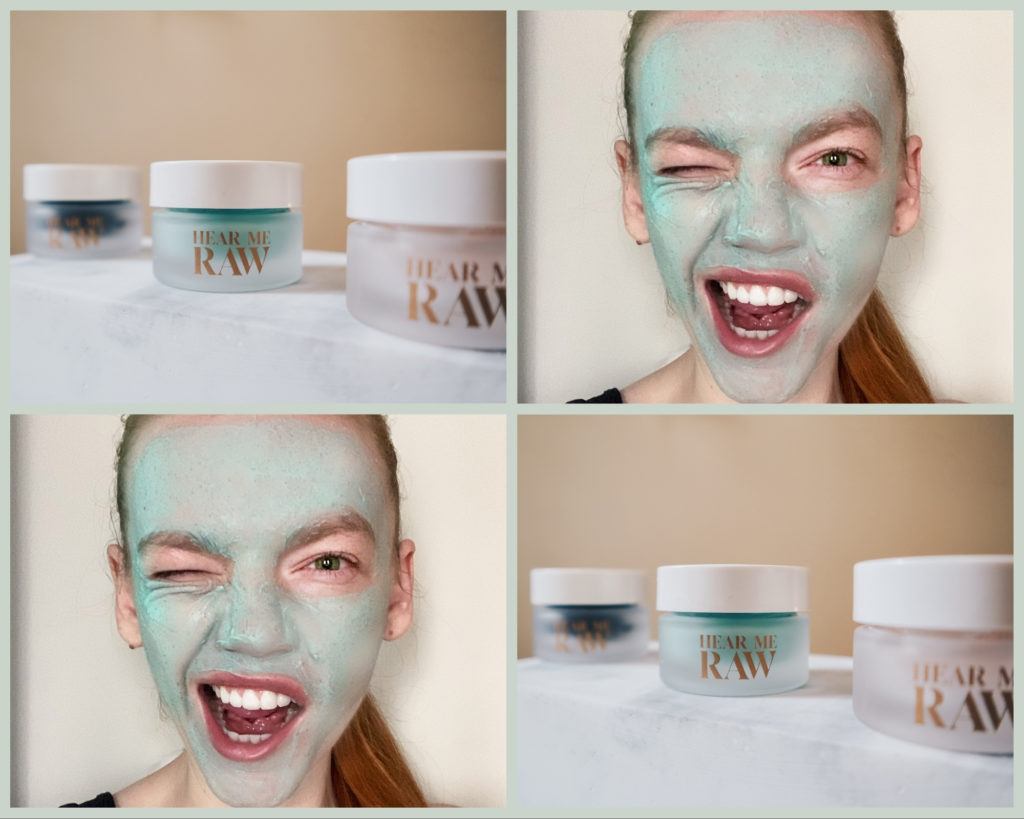 This unique, 3-in-1 day cream + night cream + overnight mask uses Prickly Pear and other great ingredients. Prickly Pear is cactus flower that uses that cacti succulent tissue and root system to retain hydration. It's combined with the super fruit Maqui Berry which is high in anti-oxidants and is anti-inflammatory, Mexican Poppy Stem Cells which is rich in polysaccharides and iodine that helps in moisturization, regeneration, cutaneous protection, and sebum regulation, Coconut Water which hydrates, detoxifies, and protects against glycation and free radicals, Cucumber which refreshes, hydrates and is water-binding, Watermelon Oil which hydrates and helps maintain skin elasticity, and more.