Hair La Vie is a LA brand designed to promote natural growth and care of your hair. The company offers a variety of different formulas: vitamins, oils, hair masks, shampoo, and conditioners. Although Hair La Vie is fairly new, and maybe still for some of you unknown, there is no shortage of vendors who sell this Californian brand. Hair La Vie strictly promotes a healthy lifestyle, which supports and empowers all types of women and all types of hair. With a rich texture and clinically proven results Hair La Vie is taking the hair industry by storm. Scroll down to check my review!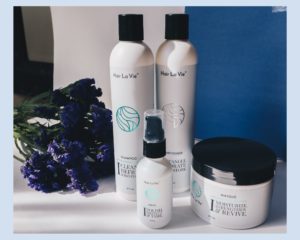 For many of us choosing a shampoo and conditioner is like dating. You can change the set every month without being too thrilled or you just settle down for one what's in front of you without being too satisfied. It's time to be pickier! Hair La Vie formulated shampoo and conditioner set to completely revitalize the hair's appearance and help hair look beautiful and feel strong from the outside in. After a few weeks of using Hair La Vie, here are my thoughts:
Pros:
Great moisturizer
Hair looks luminous and hydrated
Combination of 21 natural oils, extracts, vitamins
Cruelty-Free
Paraben-Free
Beautiful smell
Cons:
Shampoo hard to foam up
Some frizz flyaways
Hard to brush through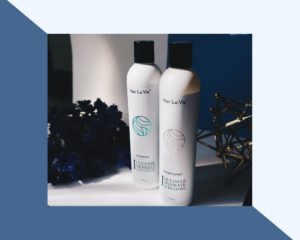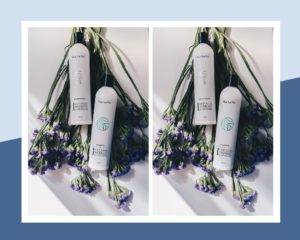 Hair masks are treatments that are formulated with oils, butter, and other nourishing ingredients. It's like a high-powered conditioner. Hair masque naturally supports hair hydration, strength, and a healthy scalp. You should incorporate a hair mask to your hair regimen as soon as you notice dry, damaged hair or your hair is treated. A good hair mask can be a game-changer for any of the challenges you may be experiencing! What's good about Hair La Vie Mask?
Pros:
11 Vitamins and essential oils

Great moisturizer

Hair looks luminous and hydrated

Paraben-Free

Soft and shiny hair
Cons: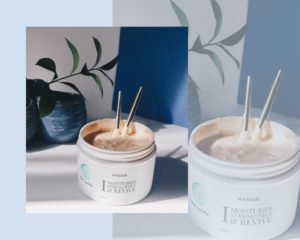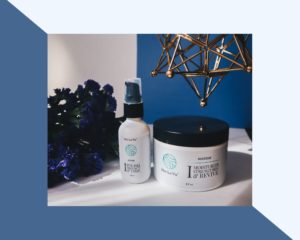 Hair serum is a liquid-based treatment usually formulated using silicones that provides a smooth and shiny layer on your hair without a greasy finish. It can transform your dull hair into luminous in under a minute. Although, there is plenty of different serums on the market, here is why I love the one from Hair La Vie:
Pros:
Tame frizz and flyaways

Nourish dry hair

Help with damage

Soften your strands

Protects against humidity

Add shine

7 essential oils and vitamins

Paraben-Free

Cruelty-Free

Double as skin serum and cuticle oil
Cons: