Mamonde is a natural K-Beauty South Korean skincare brand. The philosophy of Mamonde starts from the Mamonde Garden, which embraces the natural environment of soil, water, wind, and the sun. Mamonde studies nature's wisdom in the flower, from its roots and stems to its petals, to discover the beauty of women. Each skincare line has a Hero flower which provides unnecessary ingredients to your skin. You can easily mix and match the products across various ranges, according to your skin needs.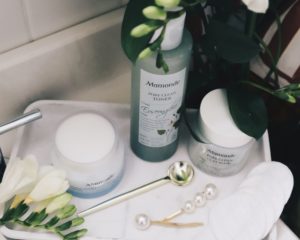 A silky clay wash-off mask containing natural Heartleaf and Walnut shell powder gently removes excess sebum and helps minimize the appearance of pores. The gentle yet effective exfoliating formula leaves skin looking refreshed, smooth and glowing.
This mask is extremely soft and has a rich creamy texture. It doesn't tighten your skin, and it is super easy to wash off. The clay mask is gentle and soothing enough for everyday use. Skin feels refreshed and hydrated!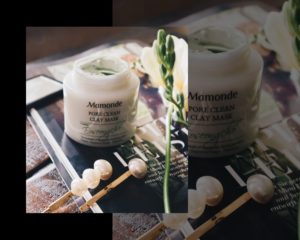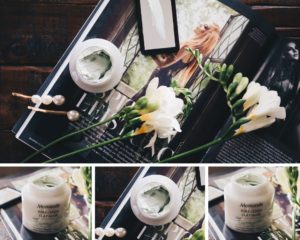 Pore Clean Toner absorbs impurities and excess sebum for smoother, matte looking skin! Heartleaf (Eoseongcho) Extract and Pore Purifying Mud can help clear pores to minimize their appearance.
Like all the Mamonde products, Pore Clean Toner is lightly scented. Use it twice per day after face wash for better results. Cotton balls will help you to wipe away the leftover residue. The face will look bright and smooth! Toner is great for combination to oily skin type. Highly recommend even for those with very sensitive skin. However, it doesn't spread across evenly, so you might have to use a bit more than with any other toner.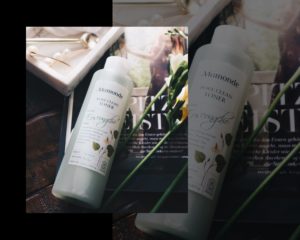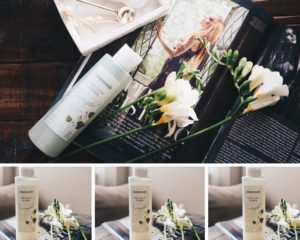 Floral Hydro Cream is a water-light, refreshing gel-cream formulated with narcissus extract that deeply hydrates skin. Absorbs like a gel, with the moisturizing properties of a cream to quench thirsty skin.
My skin absorbed it almost instantly when I spread it across my face. Cream plumps and smooths skin for maximum hydration, leaving the light dewiness that felt anything but sticky. Floral Hydro Cream is Viscous yet lightweight.