Caudalie is a French brand based in Bordeaux established in 1995 by Mathilde and Bertrand Thomas in the heart of a vineyard. They successfully bottle up the most powerful antioxidants in the world – grape seeds, believing that mineral-rich grape water is the key to hydrated and soothed skin.
Caudalie's made from natural ingredients Vinopur collection prevents and fights skin imperfections. This collection is all about cleansing pores and makes your skin looking radiant! Vinopur is perfect for combination to oily skin because the collection is meant to calm the often stubborn breakouts. Scroll down to learn about all benefits!
I created Vinopure for anyone concerned and affected by skin problems in everyday life. This highly natural skincare routine, uses powerful active ingredients to restore beautiful and balanced skin.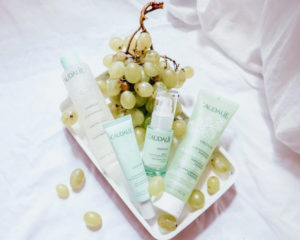 This gel-to-foam cleanser purifies the skin and tightens pores while minimizing excess sebum, blackheads and imperfections. The gentle non-drying formula features natural salicylic acid, grapeseed polyphenols, organic essential oils, redness-reducing grapewater, plus organic rose water to promote a healthy glow.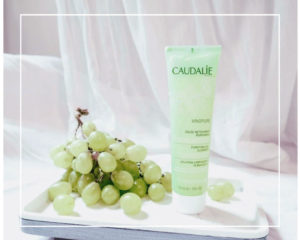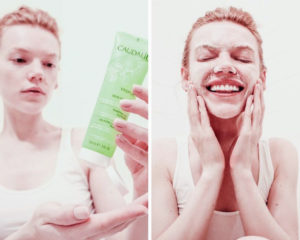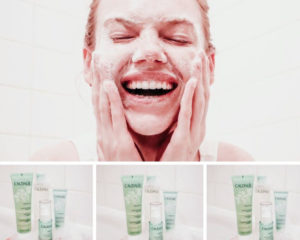 A pore-diminishing toner powered by 100 percent natural salicylic acid to control oil and diminish the appearance of future blackheads and breakouts. Purge pores of blackheads and excess oil with this purifying toner. It acts like a vacuum for your pores, ensuring your skin is squeaky clean without drying it out. Caudalie's natural salicylic acid (a BHA, or beta hydroxy acid) is clean, powerful, and oil soluble, which allows it to penetrate pores, targeting the most stubborn pimples caused by bacteria and dead skin. Not only will the natural salicylic acid unclog oil that's trapped inside pores, but it will also act as an exfoliator to slough away dead skin cells and smooth the look of skin's overall texture.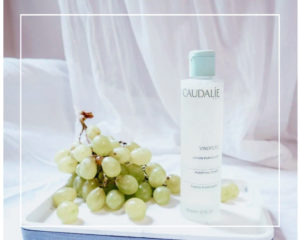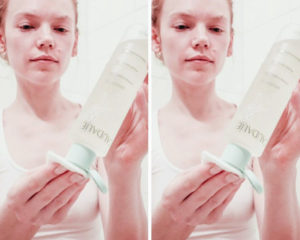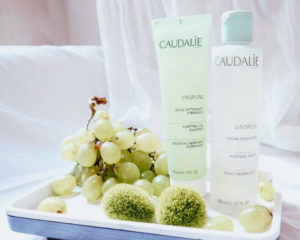 What it is:
A pore-diminishing gel serum powered by 100 percent natural salicylic acid to address blackheads, pores, breakouts, and excess oil.
Solutions for:
– Pores
– Blemishes
– Oiliness
Caudalie recommends using this serum all over the face in the morning and night. It may also be used as a spot treatment for problem areas. The formula is 100 percent fragrance-free, with a scent that comes from natural essential oils.
This product is an Allure Best of Beauty award winner.
Research results:
In a clinical self-evaluation test of 30 volunteers, after 28 days of twice-daily application:
– 82% agreed pores look tightened
After 2 months:
– 81% agreed skin texture looks refined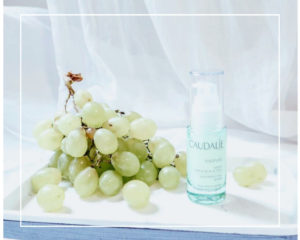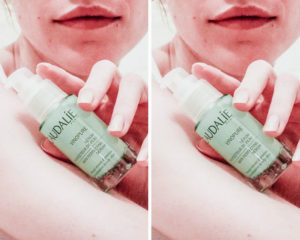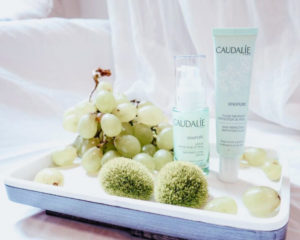 The rule of thumb when you break out or have oily skin is don't stop moisturizing. If you use the right moisturizer, it will leave your skin looking matte and less oily for longer, as well as provide other long-term skin benefits. Protect your skin from coming into contact with bacteria with this mattifying moisturizer. Caudalie's complex of noncomedogenic essential oils provide antiseptic benefits to calm the skin and keep it clear, while cleansing pores of oil, blackheads, and bacteria. Not only will the moisturizer unclog oil that's trapped inside pores, but it will also act as an exfoliator to slough away dead skin cells and smooth the look of overall texture.