All social platforms are already filled out with thousands of photos of tourist visits to one of the most popular destinations on the East Coast. The Hamptons, known from many tv series, and movies, is a popular seaside resort in one of New York's historic summer attractions, where a picnic, beach, and boats are the best summer entertainment.
However, if you get bored of sunbathing and want to relax a bit with a good bottle of wine, then you must go to a wine tasting at one of the local vineyard. The combination of loamy soils, plentiful sun, and cool temperatures makes Long Island a suitable spot for a wide variety of grapes. Enotourism in Long Island is growing year by year, and thus the number of wine connoisseurs. Long Island produces not only long-lived classics but also unusual, experimental flavors that also are very well received.
One of the very popular wineries is the Wölffer Estate. Founded in 1988 by Joey and Marc Wölffer, the vineyard is over 55 acres in the Sagaponack area. The rustic space, the view of the lush vineyard at sunset and the gentle landscape of Hamptons is the perfect place to try your favorite merlot, chardonnay or pinot noir. The elegant style, combined with the European climate puts all visitors in an unusual mood, and the aromatic sparkling wine or the well-known Roman Roth's cider take away all your worries in a couple of shakes.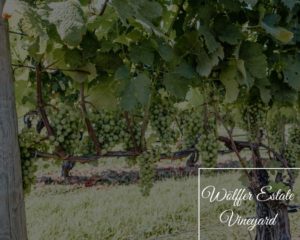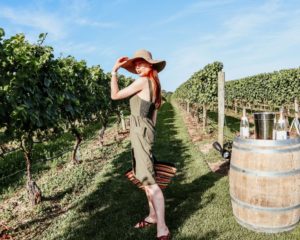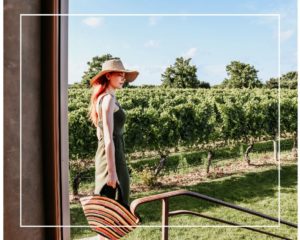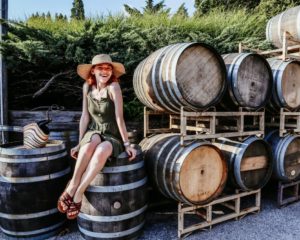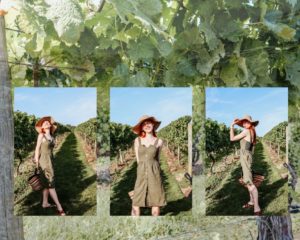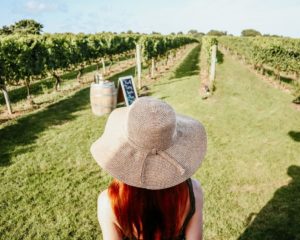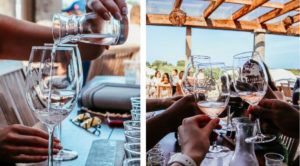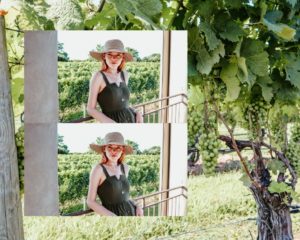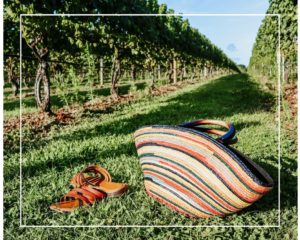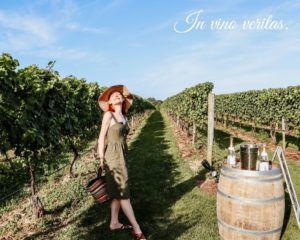 Dress: Moon River
Bag: Eugenia Kim