Happy Hour is without any doubt the happiest hour of a day (or sometimes two, or even three). So why not let our outfit reflect our equally happy mood?
The key to knowing what to wear is understanding that the vast majority are those who came to the bar straight out of work to take advantage of half-priced drinks and put a long day behind them. This means that you want to stand out from the crowd and look appropriate at the same time while feeling comfortable. Forget about mini dresses! You will certainly find something better in your closet!
Frivolous creases and sharp pleats? Absolutely! Cotton-linen blouse from The Great, with playfully puffed sleeves and bold plaid is an ideal option for hot July afternoons. More than that, this festive sleeve adds a girlish charm to any styling and blends in perfectly with wide legged pants. Freida's wide-leg trousers provides a perfect freedom of movement. Depending on the shape and the material, they work well both during long hours at the office as well as with friends at the bar. My gray pants from Habitual (always high waisted), crispy pleated at the waist, lengthen the figure and giving it at the same time a very lean look. The whole outfit adorned with a purse from Zac Posen with similar patterns of the blouse, which goes perfectly together with my juicy yellow sandals from Michael Kors (because I loved this sunny color) makes your Happy Hour attire very fashionable!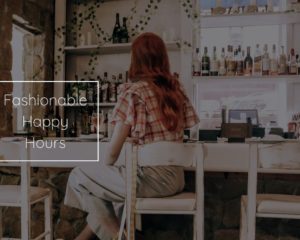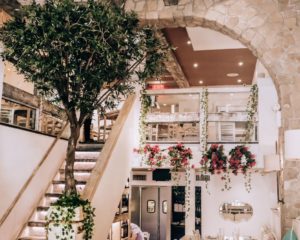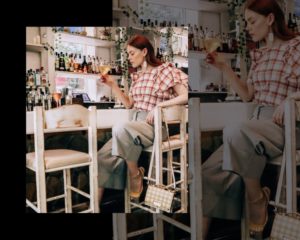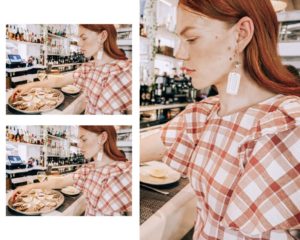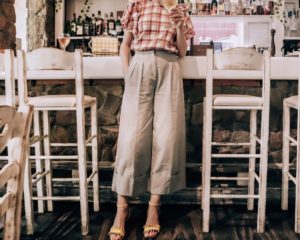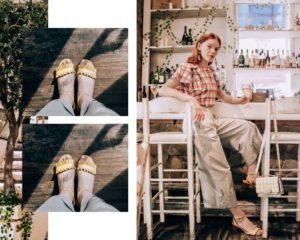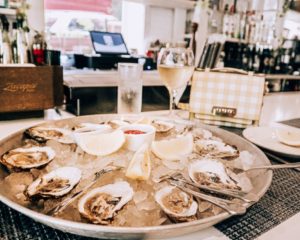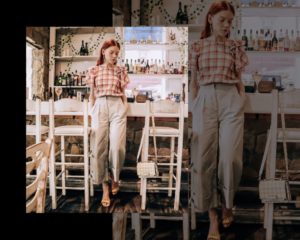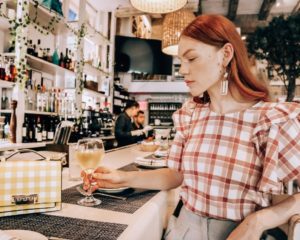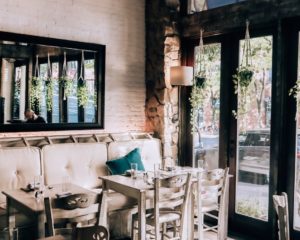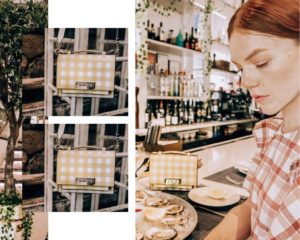 Top: The Great
Pants: Habitual
Bag: Zac Posen
Sandals: Michael Kors
Earrings: Rhea Sunyshyne