In our increasingly free culture, a less formal wardrobe is being favored more and more. Denim has been the leader in everyday style for many years. It is ideal for work, for an evening drink or a weekend getaway with friends. Particularly noteworthy is denim on denim a style that does not lose its value and on the contrary, is dominating the latest fashion trends.
Jeans are one of the very few fashion items that evolve significantly throughout time. There is no closet in which you will not find at least one pair of jeans. The fabric once created for workers and sailors, today is an inspiration for fashion houses and Hollywood stars. Denim officially reigns in the streets of big cities and with it a variety of fashions inspired by the nostalgic moods of the 90s and 00s (bootcut, boyfriend, straight leg, bells, and mom jeans). The varieties of this fashion are amazing, and the combination of jeans with denim shirts and jackets is officially in the spotlight. Jeans are also an excellent transition element, especially during colder spring days. You can look original and stylish without the sacrifice of being cold (or comfortable).
Now is the perfect time for all bloggers and fashion enthusiasts to combine styles and mixing genres. Therefore, it is not worth limiting yourself only to the usual direction but let yourself be a little more adventurous creative, play with the colors of denim and its cuts to find your individual style!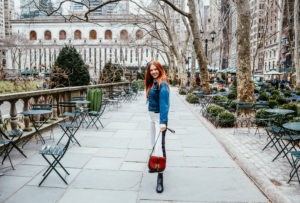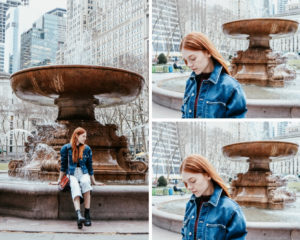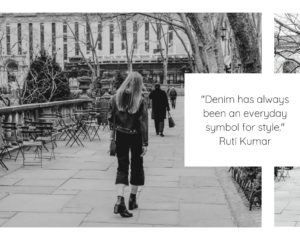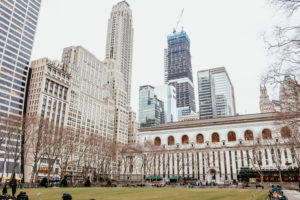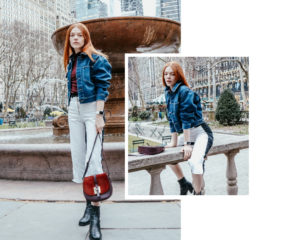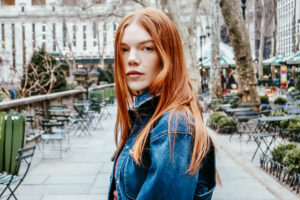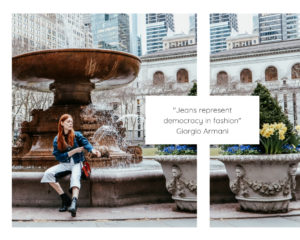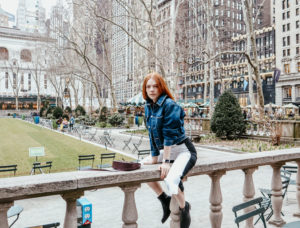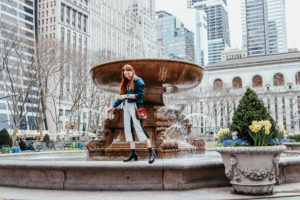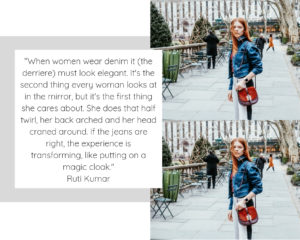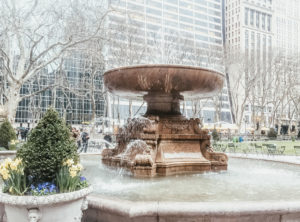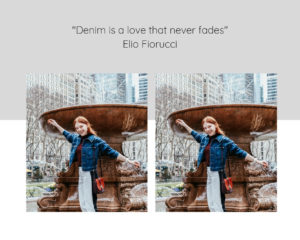 Turtle neck: Uniqlo
Pants: Veda
Jacket: Current/Elliott
Bag: Rylko
Shoes: Urban Outfitters