Bali is a beautiful and untamed island, hiding many picturesque surprises. Every corner of this place provides a perfect opportunity to take pictures of unprecedented and dramatic views, the backgrounds of which are often the numerous waterfalls and rice fields, hidden among the wild and lush nature. The most popular ones are the Tegallalang rice terrace and the Tegenungan waterfall.
Tegallalang are multi-story rice terraces, characterized by their lush vegetation, breathtaking sceneries, and countless winding paths. Located on the edge of the village, not far from the colorful market stalls where local citizens sell their handicrafts, the Tegallangan terraces offer the visitors over an hour of walks as well as unforgettable experiences.
Tegallalang, just like the other fields of this type, utilizes a traditional, artificial irrigation method – subak. This method of irrigation was shown to the citizens in the 9th century by the honorable Rsi Markandeja. The Balinese practice the philosophy of Tri Hita Karana – the inseparable relationship between humans, nature, and gods. According to the principles of it, water management is subject to the authority of priests, who are in charge of all types of religious rituals, thus promoting the harmonic dependency between the citizens and the forces of nature. To the Balinese, rice is nothing but a gift from the gods. That's why so many temples have been built close to the numerous rice fields.
The Tegenungan waterfall is a perfect place for the enthusiasts of wild nature. Tegenungan is located just a few minutes walk away from the roadside stores and restaurants in the village of Tegenungan Kemenuh in the Gianyar region. The impressive, green panorama of the valley, together with the incredible waterfall, has become a popular spot visited by numerous tourists. After a short walk down the basin, it doesn't take long to get a sensation of incredible peace and relaxation. The noise of falling water and the giant force of the waterfall, which seems to be spraying straight out of the rocks, give this place an incredible feel. The Tegenungan waterfall, although flooded by a growing number of tourists every year, will certainly mesmerize many visitors.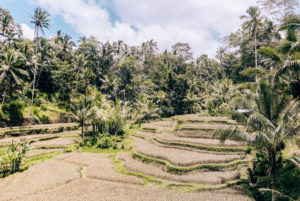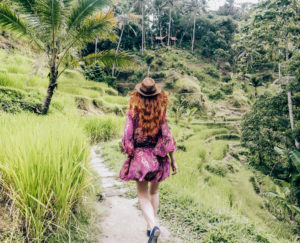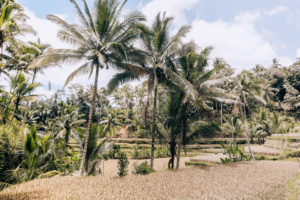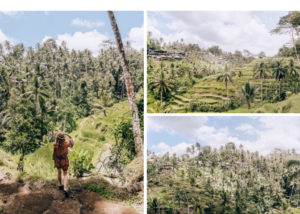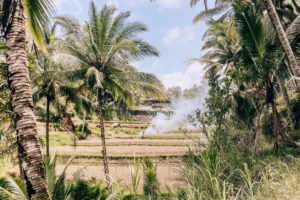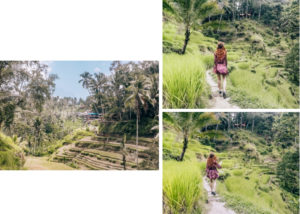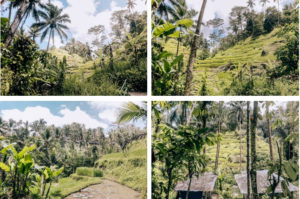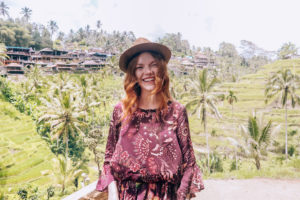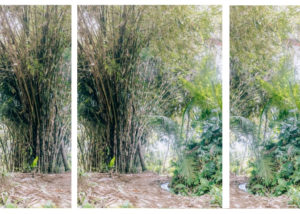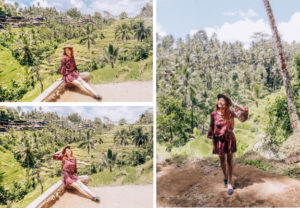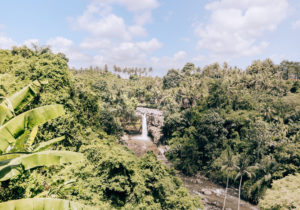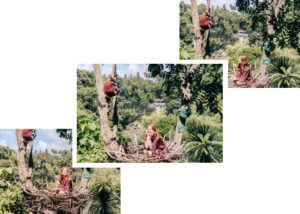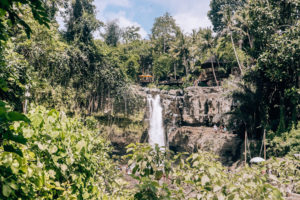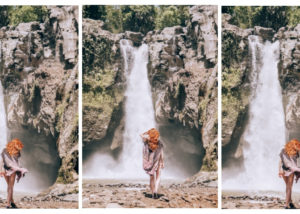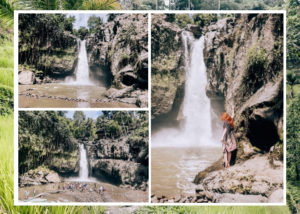 Dress: Odd Molly, @oddmolly