In 1484 two ships commanded by captain Diogo Cão set sail from Lisbon. In the 15th century, the Portuguese did not know much about Africa, but nonetheless, in search for a sea route to India and China, the crew sailed south further than any other European vessel before them. After several long weeks, the caravels reached a coast which was more deserted than those in the north Africa. The endless dunes, the sea of yellowish-red sand stretched all the way   to the cold waters of the Atlantic Ocean, heavy gray fogs obscuring the morning sun, these are the sights of the Namibian coast, unchanged for centuries       and still the same today.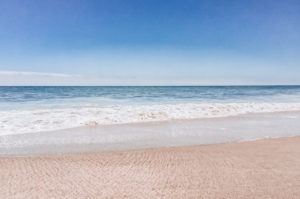 Even though the Portuguese claimed a right to the Namib Desert for many centuries, and in the 16th century the Dutch,        the masters of navigation, tried to sail up closer to the coast, neither nation managed to settle in Namibia untill 1892,           when a German crew led by captain Curt von Francois started a permanent occupation of the coast.
1892 is an important date in the history of this country. In this year the city of Swakopmund was founded (Tsoakhaub describing the Swakop River in Nama language, Mund, German for the mouth). In the same year, the German Schutztruppe started bloody colonization of the newly conquered land – German South West Africa.
It was not untill 1990 that Namibia regained its full independence, but Swakpmund almost instantly secured a strong position as the country's main resort city, attracting a number of tourists with its many assets. Swakopmund has much to offer to its visitors, e.g. an interesting architecture of many postcolonial buildings, a beautiful promenade alongside one of the main streets, where you can buy masterfully made handicrafts as well as local delicacies, or a wide beach with warm sand. Although the waters of the ocean are not the safest place for a swim,  the coast is still worth visiting. There you can meet     the indigenous people and try fresh snacks caught in Oyster Bay (I especially recommend The Tug restaurant, with exquisite oysters and a great view of the ocean).
If you get bored with the colorful image of the city and feel the need for peace and quiet, I recommend you take a ride alongside the coast, which will give you an opportunity to admire the vast dunes meeting the infinite Atlantic Ocean, and which will eventually lead you to the road C14 and then to yet another amazing place – the Tropic of Capricorn.