The Life of an Icon is an immersive biography that proposes a journey through the life of one of the most influential artists of all time.
Mexican artist Frida Kahlo is remembered for her self-portraits, pain and passion, and bold, vibrant colors. She is celebrated in Mexico for her attention to Mexican and indigenous culture and by feminists for her depiction of the female experience and form. Now you can be a part of
Frida Kahlo, the immersive biography – a walk-through exhibition that will allow you to get to know this Icon's work and learn about her creative journey. The exhibition is located at 259 Water Street Dumbo NY and is open from Wednesday to Friday 12 PM to 7 PM, and Saturday, and Sunday 10 AM-8 PM. The immersive biography of Frida Kahlo includes 7 transformational spaces, 3 interactive rooms, 360′ projections as well a virtual reality experience. This exhibition will definitely leave you enchanted for days!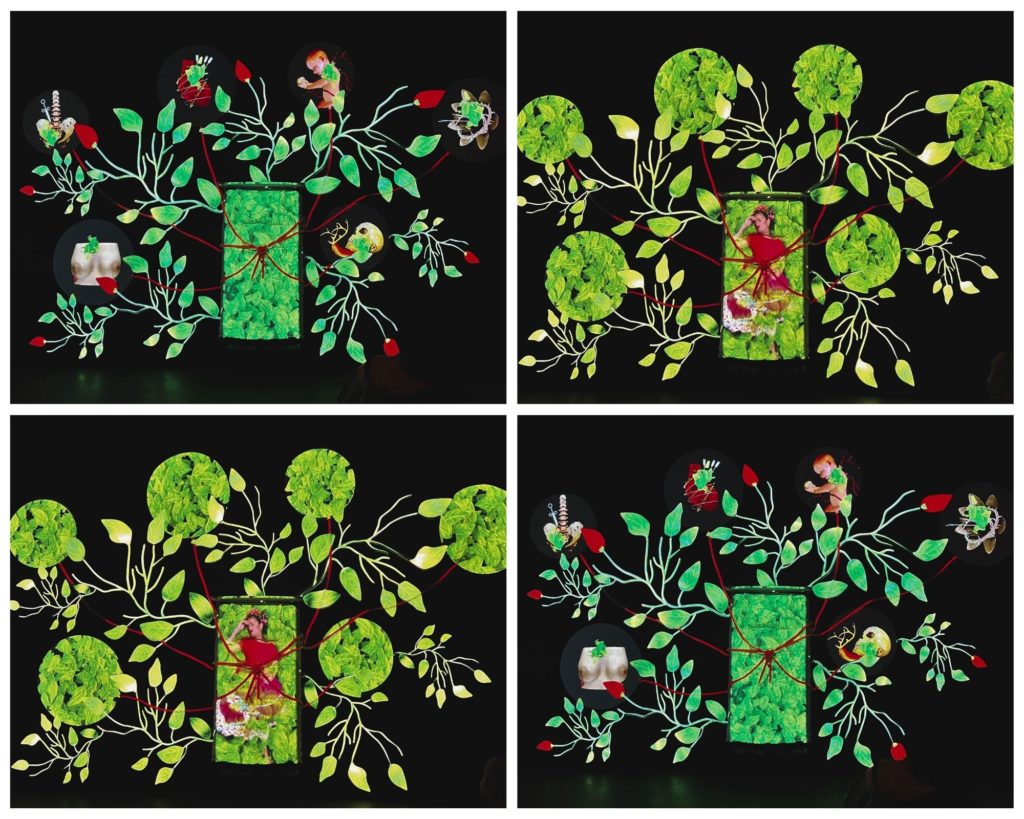 There is no possible mistake: we see the silhouette of eyebrows framed by a bun decorated with flowers, and we know it is her. The surface (t-shirts, handbags, all types of accessories, posters, fridge magnets and even the skin) doesn't matter, nor does the place in the world: Frida Kahlo is nowadays an icon in all corners of the planet. 
For her attitude before adverSity: painting stretched out on her bed, with her body immobilized by a plaster corset, but with her hand moving in search of freedom. 
For her ideological commitment: to Mexican Zapatistas, to Spanish Republicans, attending a communist demonstration in a wheelchair just 11 days before dying.
For her transgression of conventions: those related to the couple, handling the relationship with Diego in the way that suited her, regardless of whether people understood it or not; those related to society, by attending American elite parties in Tehuana costumes; those related to aesthetics, by making sure that her imperfections, everything that deviated from the paradigm of beauty, not only did not prevent her from being desired, but were part of the reasons that made her desirable. 
Painting served Frida as a way of exposing herself. With clothes, how ever, she was hiding. Indeed, the minute she arrived at any place, the shiny velvet skirt, the richly embroidered blouse, the bun decorated with flowers or colored ribbons and the spectacular jewels attracted every look. But everyone saw exactly what she wanted to project: the pride for Mexican roots, her self-assurance, the joy of living.
Under the skirt was her leg swallowed up by poliomyelitis; beneath her blouse was the corset that straightened her back but took her breath away, while the hair and precious stones distracted attention from any sign of sadness on her face. The worst Frida felt, the more effort she put into composing the image she appeared with, looking radiant before the world. Pain and sadness were confined to paintings.
Frida, as an artist, also showed up when choosing each model: she combined forms and colours of elements with which she groomed herself, as if they were part of her work. And she frequently took the needle to add laces, ribbons or embroideries that personalized them even more.