When Sisley Paris invited me to join the "unmask" event of the most spectacular product of 2022, I couldn't say no. Especially if the invitation comes with a promise of a mini make-up application, skin care demonstration, and some cocktails! You know me by now, that great skincare and craft cocktails are my weaknesses.
The event took place on July 28th nowhere else but at the penthouse and terrace of the Lotte Hotel. Impressive chandeliers, marble flooring and breathtaking flower arrangments were a beautiful background to the introduction of the Exfoliating Enzyme Mask – the product you won't be able to live without!
New-generation soft peel, the Exfoliating Enzyme Mask is a preparatory face mask that reveals a more uniform and radiant complexion, in just 1 minute. It provides a radiance-boosting action: the skin is gently exfoliated, dead cells are removed, pores look tightened, and skin's texture appears refined. The complexion looks unified, smoother and clearer, and its luminosity appears restored. It is the perfect preparatory step for subsequent skin care products.
Two complementary actions:
1. Exfoliates and prepares
Papain, a 100% natural-origin enzyme derived from papaya, gently exfoliates the skin to prepare it for its subsequent skin care ritual. Skin feels smoothed, soft and silky.
2. Reveals radiance
A combination of perfecting key ingredients cleanse and purify the skin while promoting complexion evenness and luminosity. Skin looks more even and radiant, glowing with beauty.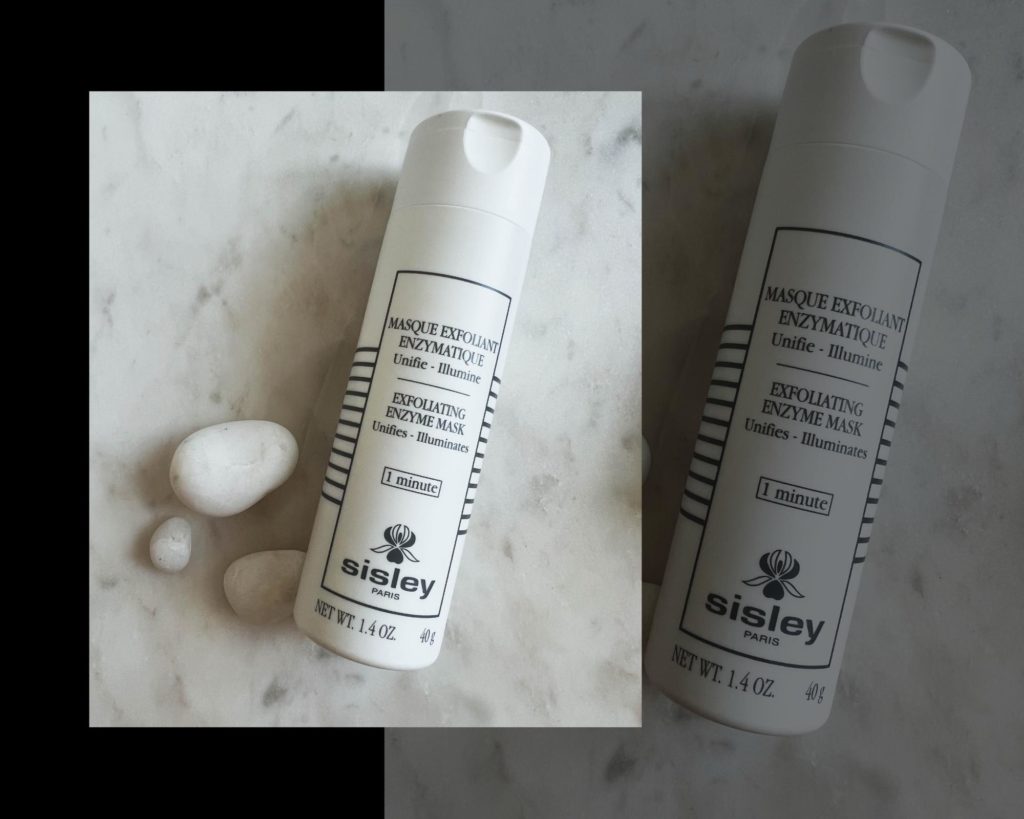 Exfoliating Enzyme Mask together with Express Flower Gel make an unforgettable duo. Express Flower Gel is a fresh, moisturizing, and toning cream-gel mask specifically designed for dehydrated, dull or tired-looking skin. Through its exceptional concentration of moisturizing key ingredients (Lily and Iris extracts), it hydrates, tones, and minimizes the appearance of signs of fatigue and stress. The complexion appears smoother and more even in just three minutes. 
Key Ingredients
White Lily: hydrates, softens
Sesame: hydrates, protects
Rose: Freshens, softens
Iris: softens, tones
Over the years, Sisley Research has developed a unique approach to every product line. The brand built its success on its laboratories' ability to innovate. Continually adapting to technological advances and closely collaborating with scientific research and university teams allows us to develop effective skincare products that are backed by experts and dermatologists.