It's safe to say that Tulum, Mexico is one of the best places on earth. You can find here anything you need: delicious flavors, yoga retreatments, coconut drinks on the beach, sunset parties… It was my second time visiting Tulum, and my expectations were high, but I wasn't disappointed at all!
This tropical paradise is located only 2 hours south of Cancún, and it has plenty to offer. You can easily get to Tulum from Cancún's airport by taxi (around USD 150), by rented car, or a bus (USD 15).
Tulum can be divided into three different areas:
Tulum Pueblo – it's a small town with supermarkets, restaurants, and stores, where you can meet lots of locals
Tulum Ruinas – the archaeological site where the Maya ruins of Tulum stand
Tulum Playa – a small village situated right on the Caribbean Sea where the most iconic hotels and restaurants attract thousands of tourists each year
Tulum is a truly magical place that provides a very relaxing sensation. At every corner, you will be able to find beautifully crafted statutes, jungle resorts, galleries, treehouses, holiday villas, and other locations that merge great architecture and nature. The food in Tulum is to die for, and clean beaches are still world-class destinations. However, if I had to choose two favorite places to hang out in Tulum, it would definitely be Matcha Mama for a morning coffee and Love Raw Café at Ahau Resort.
Matcha Mama is a bar with a fun and tropical personality. Matcha Mama serves goodness in Tulum since 2017! All products are plant-based, gluten-free, fresh, healthy, and made with love.
Top Choice: Reishi Bullet Proof Coffee Latte ($110 MX Peso) – Reishi mushroom, cold brew coffee, MTC oil, cacao, vanilla, honey, a dash of cinnamon + coconut milk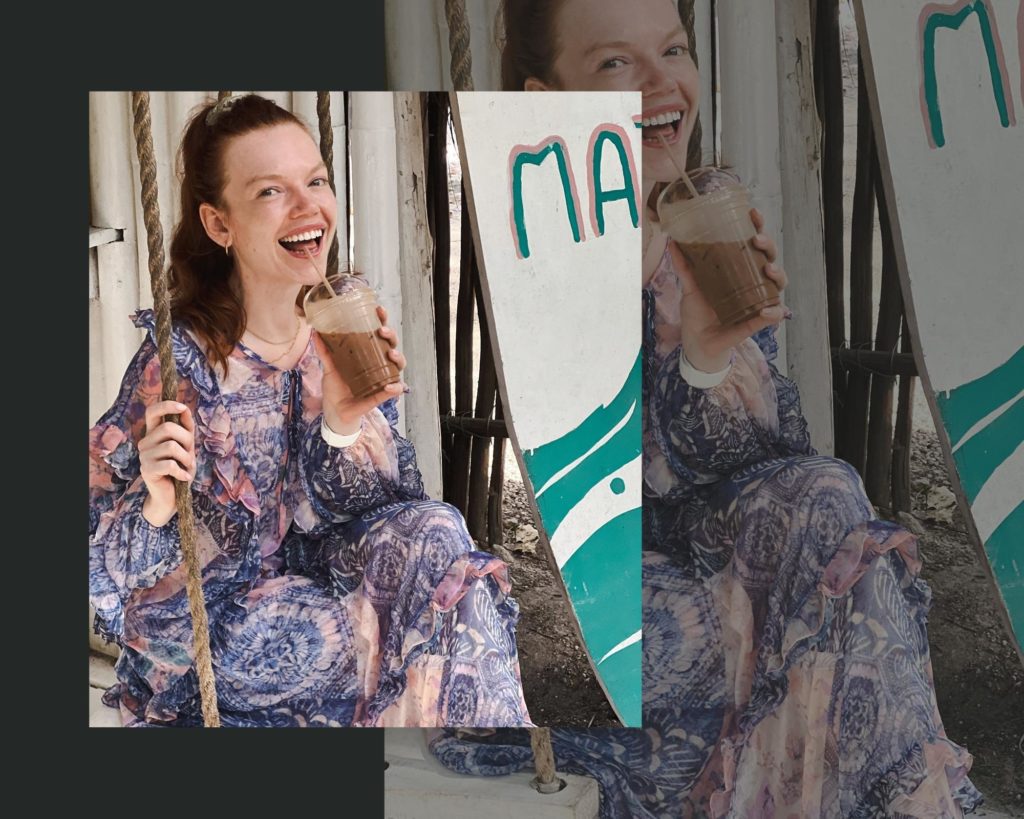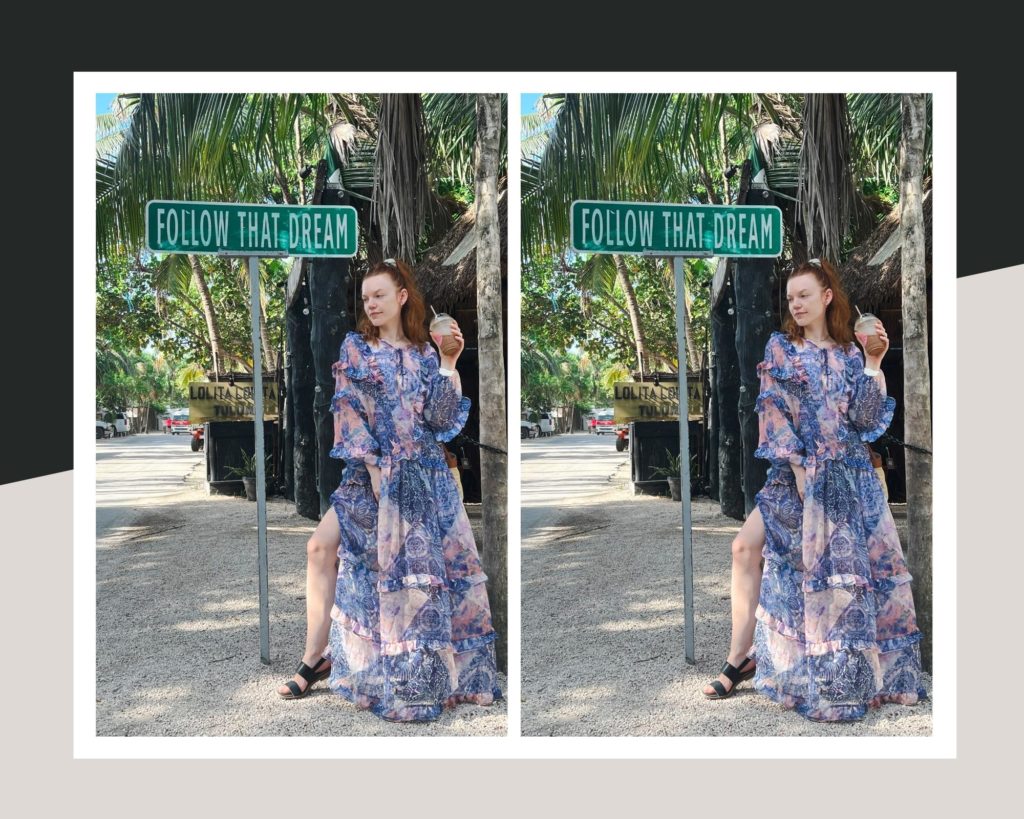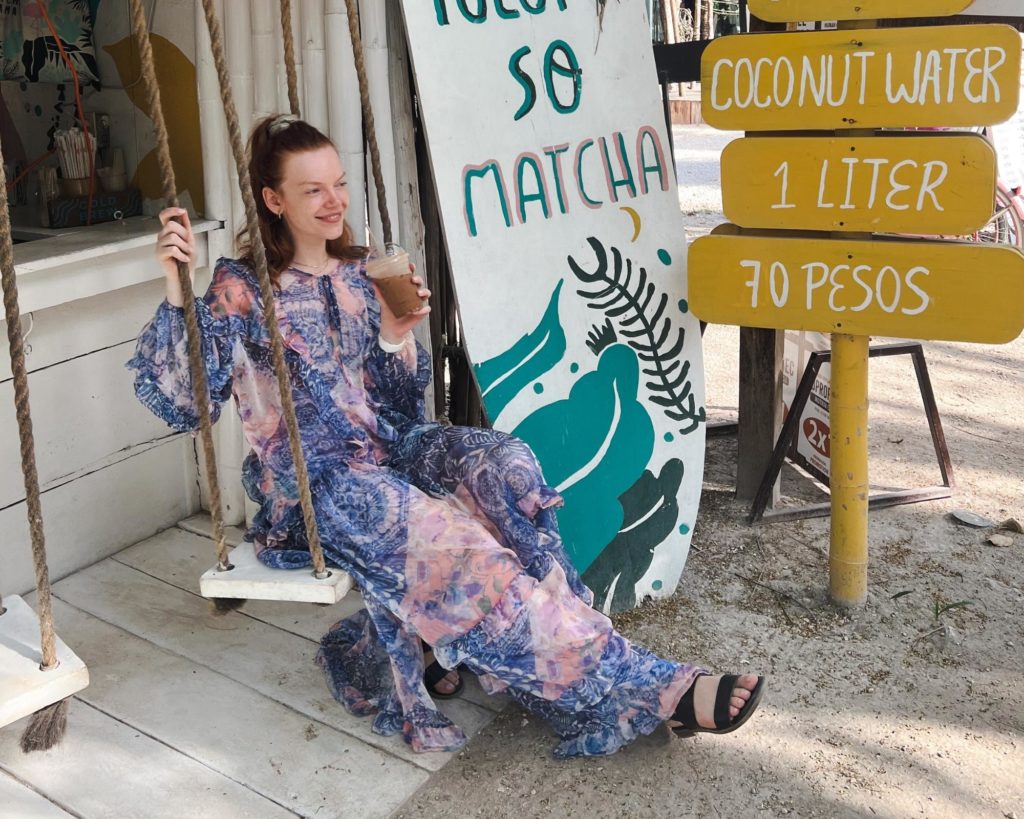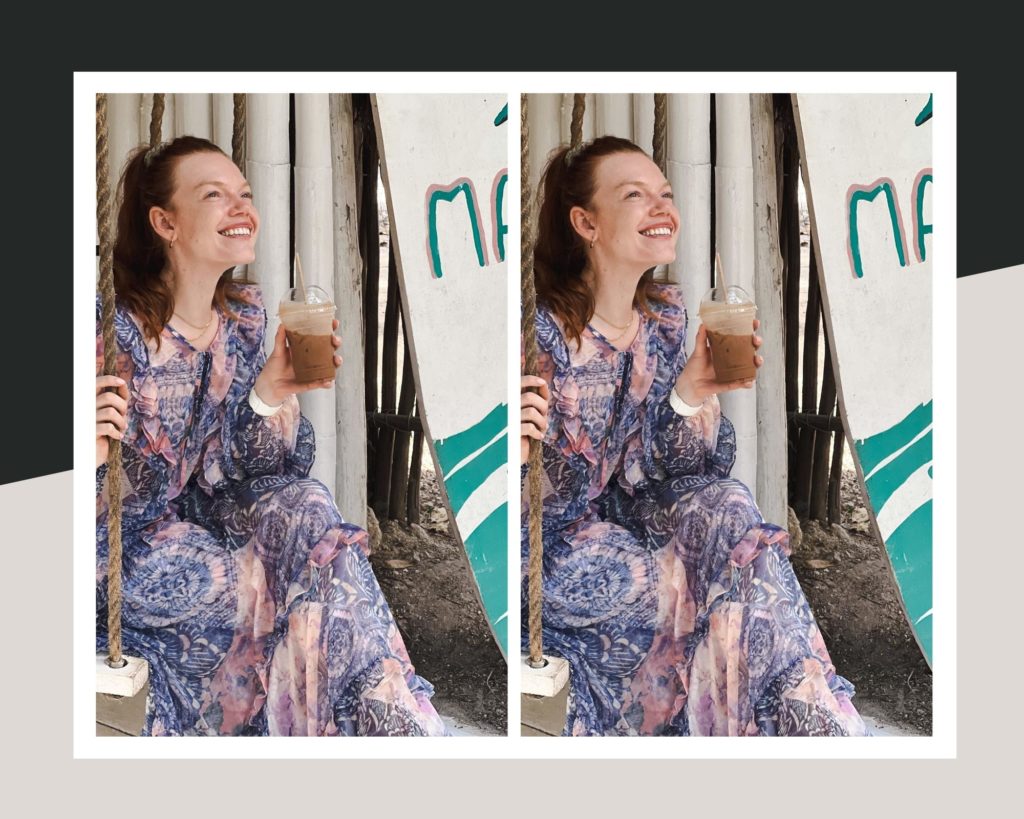 Raw Love Café it's probably the healthiest spot in Tulum. Located between beach and jungle, enjoy your fully vegan, gluten-free meals under the shade of palm trees. Superfoods, Acai bowls, Boosters, and Addons shots make this hidden place even more desirable.
Top Choice: Digest Food Pharmacy Shot ($70 MX peso) – pineapple, ginger, aloe vera. Black Beans Burger and Roasted Potatoes ($260 MX Peso).
Even though many may think that Tulum is not a secret anymore and has become very expensive in the last couple of years (even for tourists), I would still highly recommend visiting this unique Mayan city!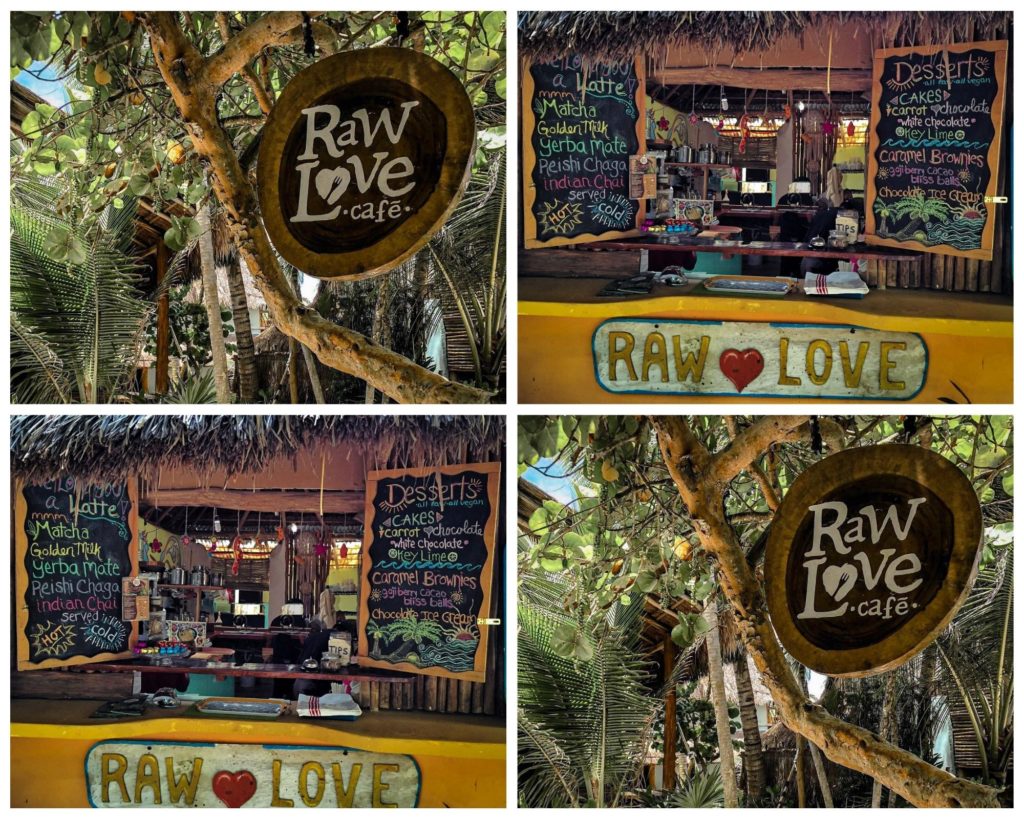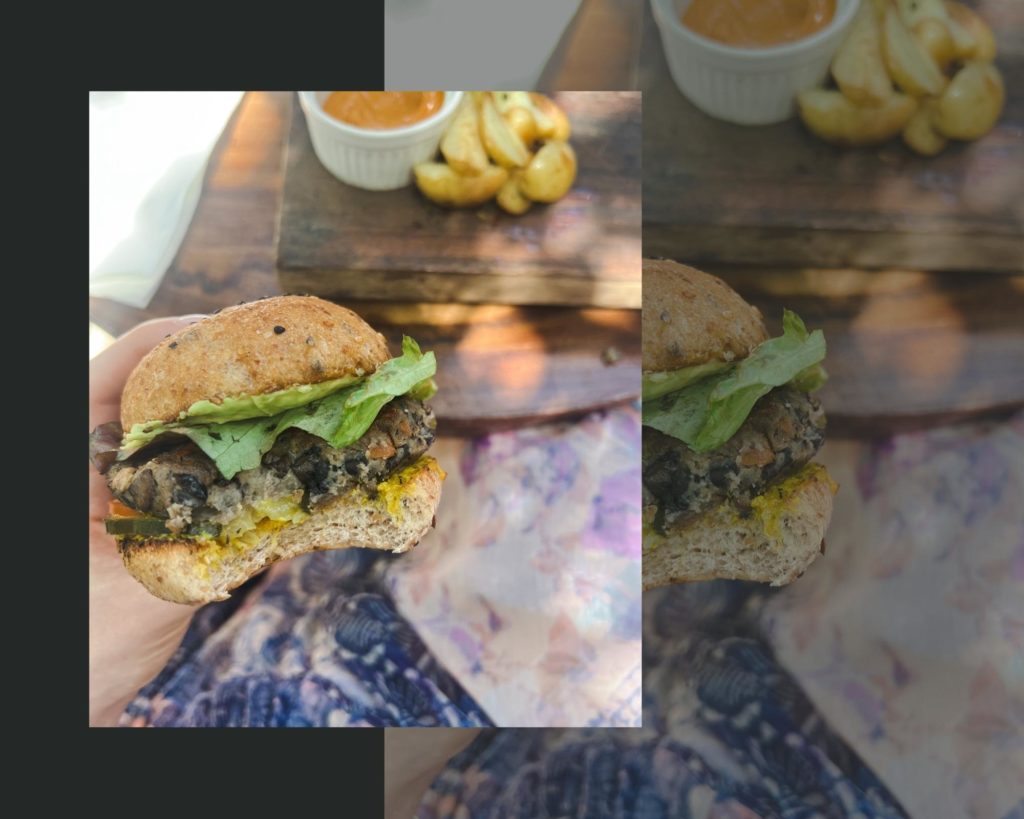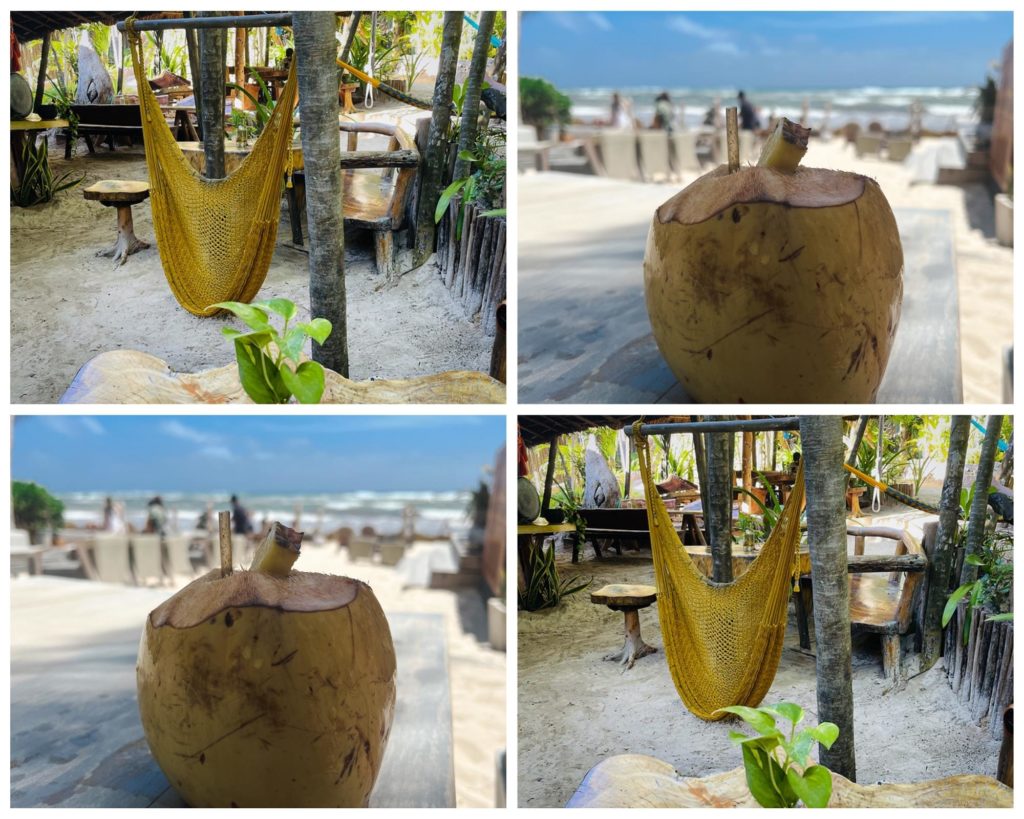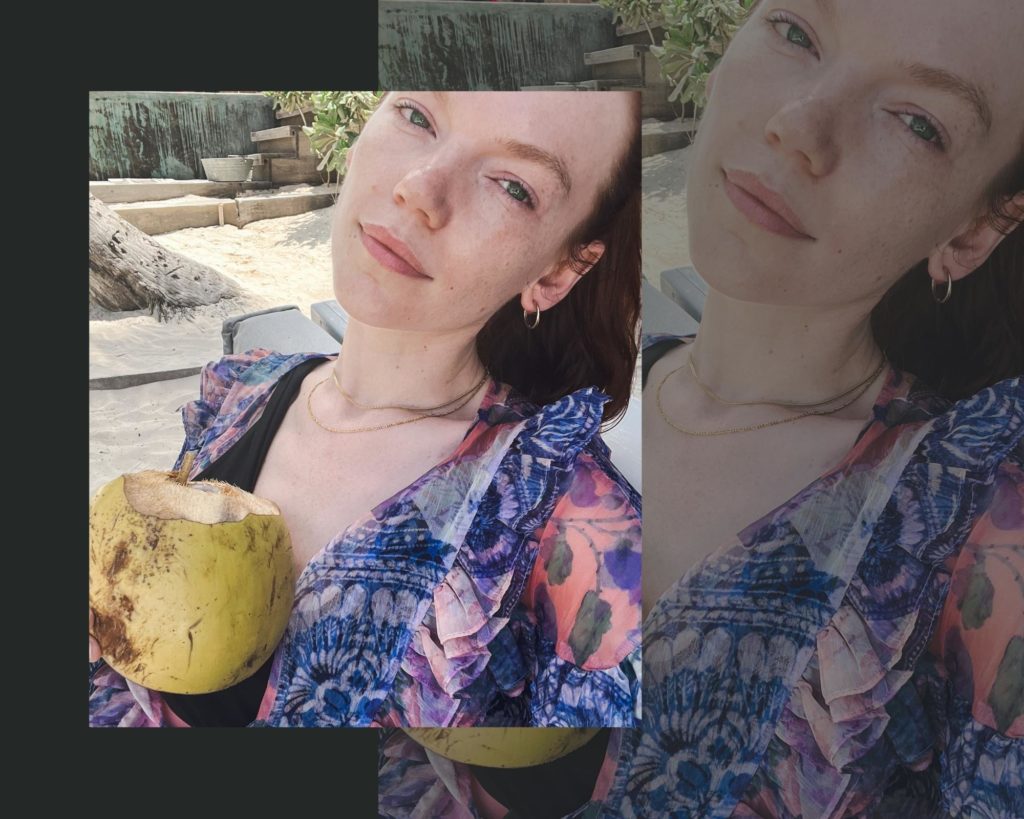 Dress: Misa Los Angeles