From Mimi Prober website's: Artist and designer Mimi Prober's aesthetic vision integrates the artistry of the past to establish a sustainable future. New York based and a graduate of the Fashion Institute of Technology, she has received acclaim for her collection and philosophy, as well as her holistic and sustainable approach to design. Translating her personal and professional passions into pioneering sustainability in the industry through preservation and process within her signature collection.
She has dedicated herself to the sustainable practices of natural dyeing and design with a focus on textile narratives, preservation, and process – honoring those involved in the creation, from farm to fiber.
Mimi Prober's signature collections are based on 'honoring the hands that created the art', both past and present -and built upon four sustainability pillars: Preservation (through her reuse of antique textiles and preserving heritage techniques for the next generation), Farm To Fiber (working with local regional fiber farms, textile mills, and natural dye processes, along with international artisans to support and honor heirloom craft and artisan based supply chains), Ethical Production, and Community Engagement.
Founding the namesake label in 2014 (after establishing the groundwork of her founding philosophy beginning in 2011), she became a fixture searching for forgotten textiles with documented stories to tell from a previous time. Her collection has been worn by industry icons Chloë Sevigny, Misty Copeland, Erykah Badu, and Rihanna, to name a few.
Intricate hand embroidery, hand spinning, weaving, and knits in organic natural fibers, antique textiles, and local luxury wools. Created with artisan and women owned natural dye houses, fiber farms, and mills with the commitment to ethical production and preservation. Signature silhouettes include hand knits, motorcycle jackets, draped details, and 19th century inspired workwear reimagined into modern heirlooms.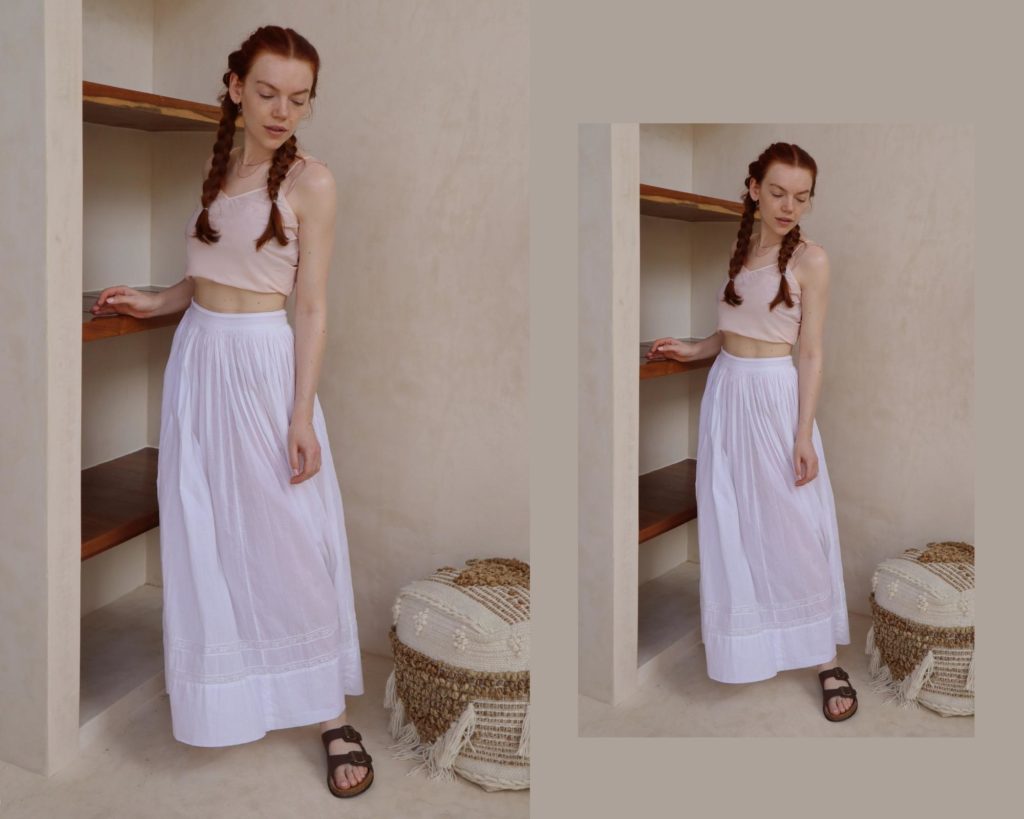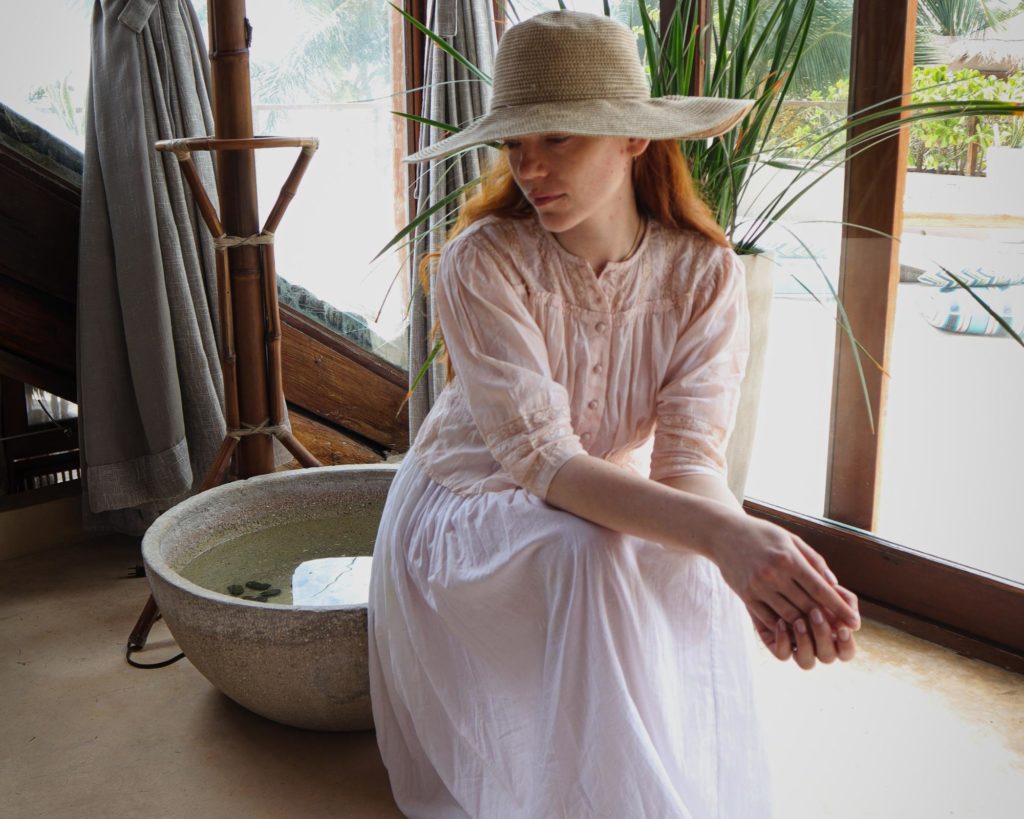 Handcrafted using heirloom antique textiles dating from the 18th-early 20th centuries, developed into signature custom textiles. Employing ancient techniques and processes; natural color from the earth and hand dyed techniques, within each textile narrative. Natural pigments: indigo, mud, rust, painting with flowers to create striking one of a kind imprints.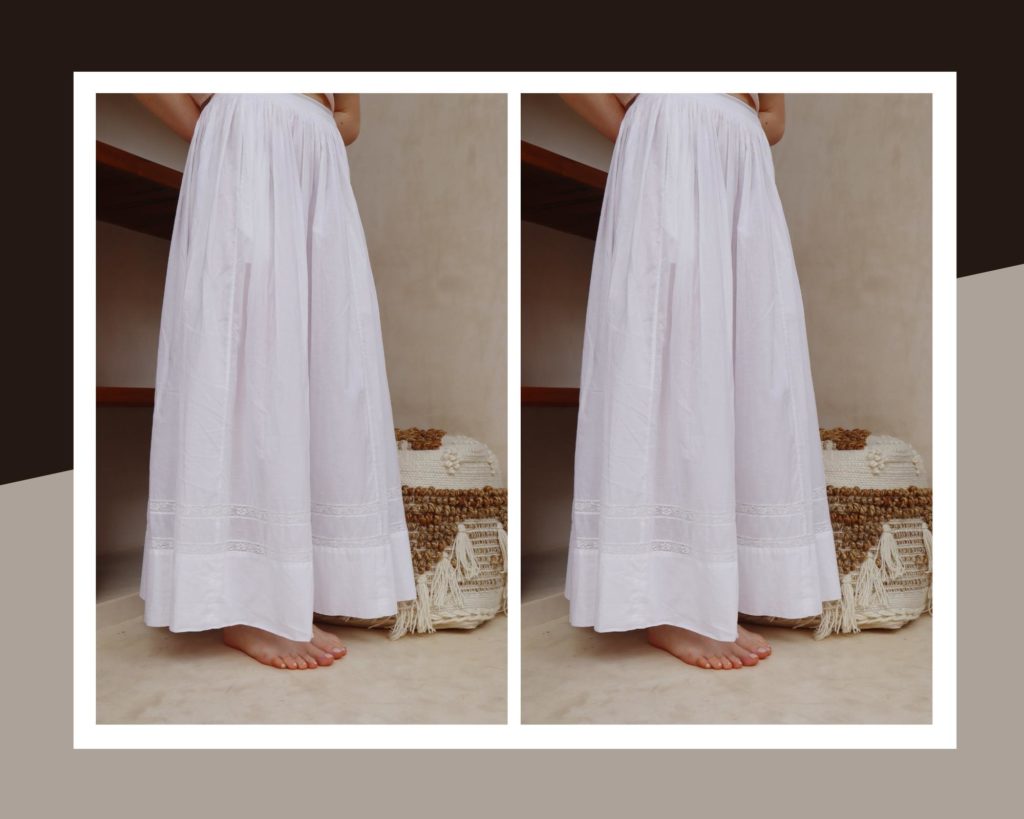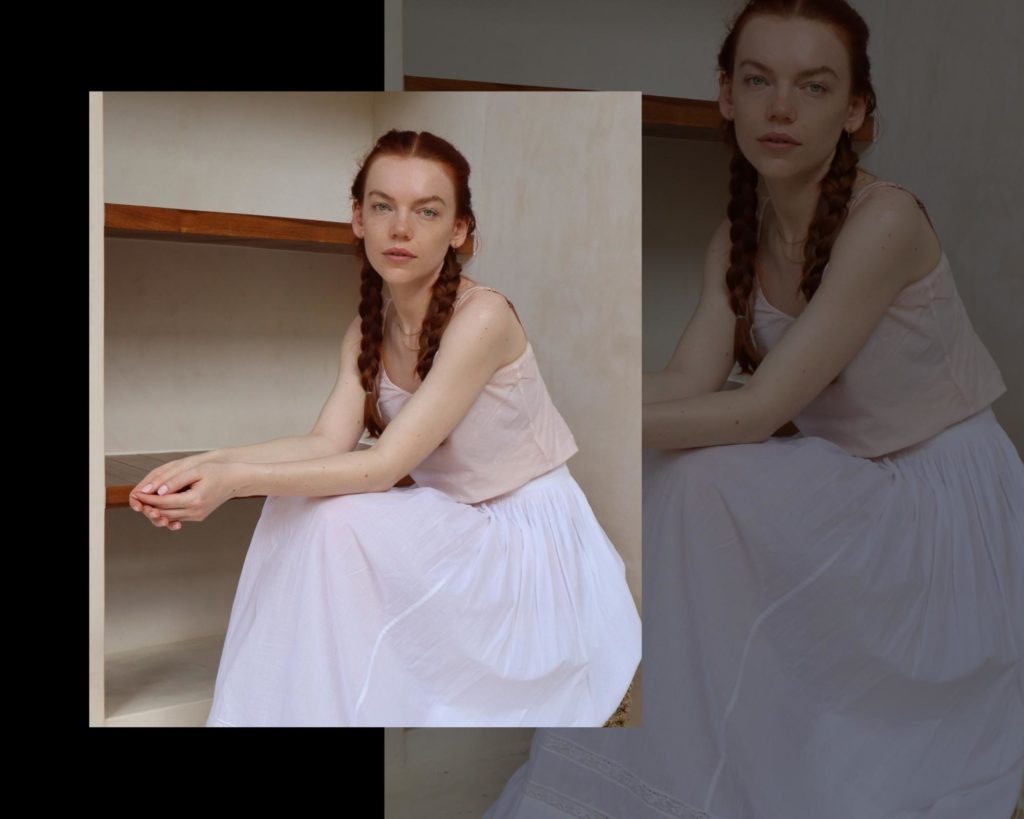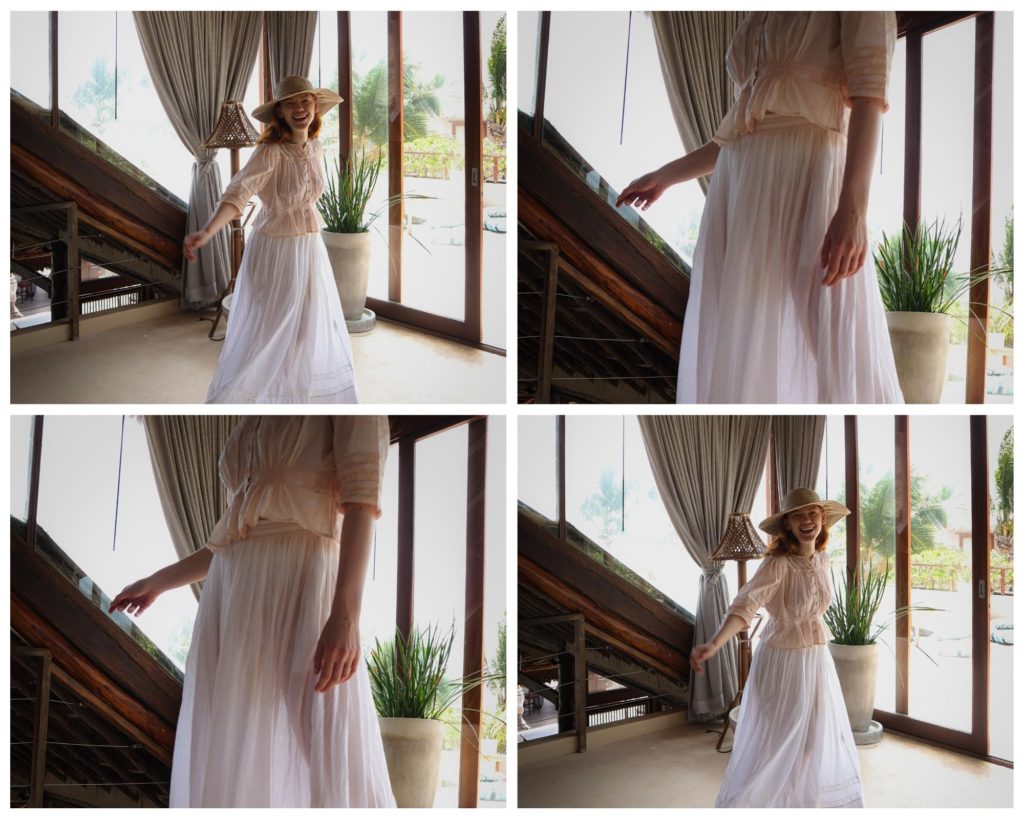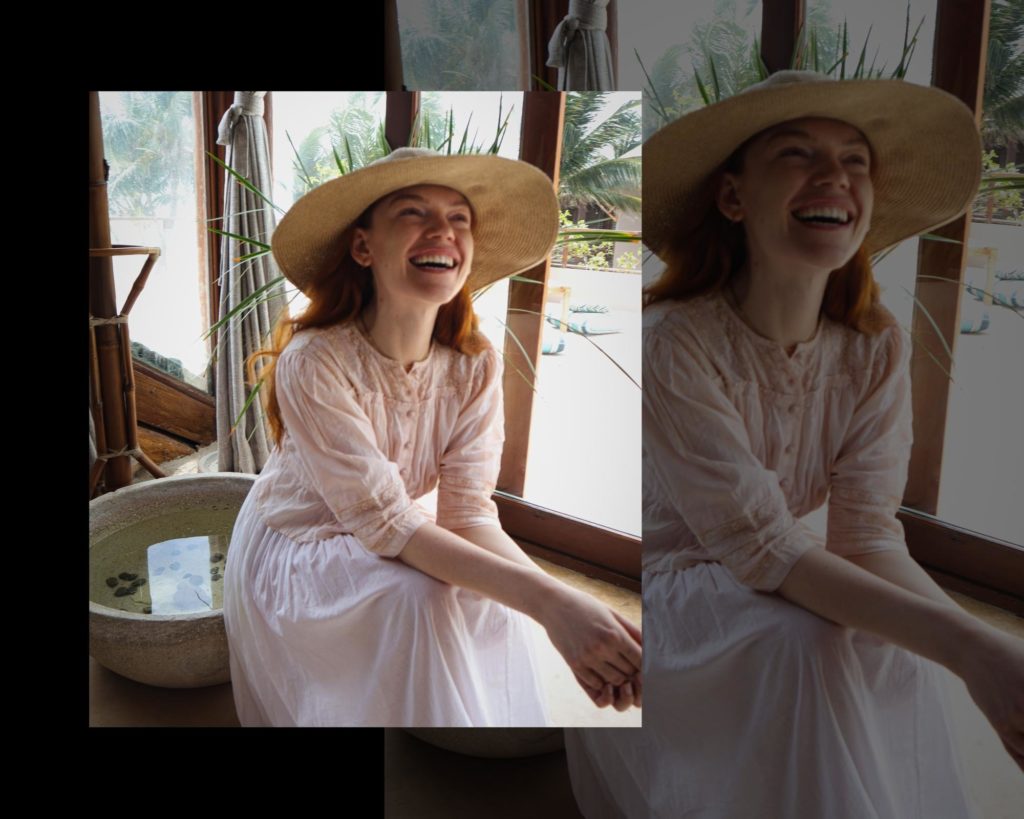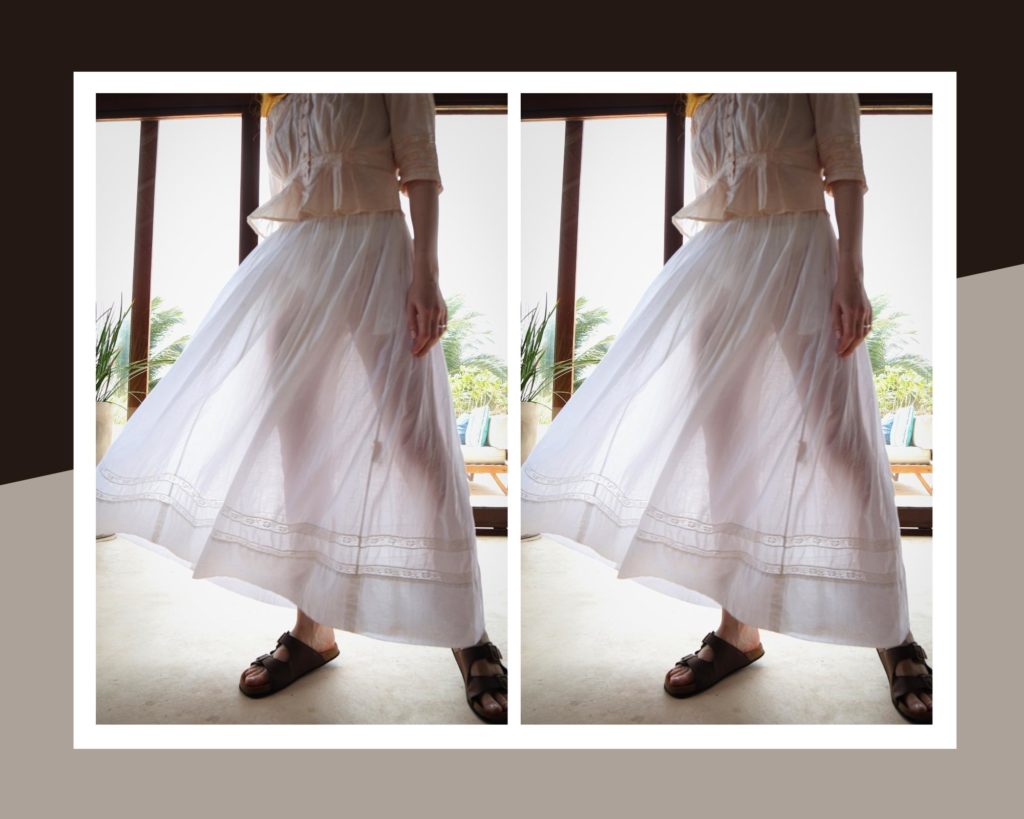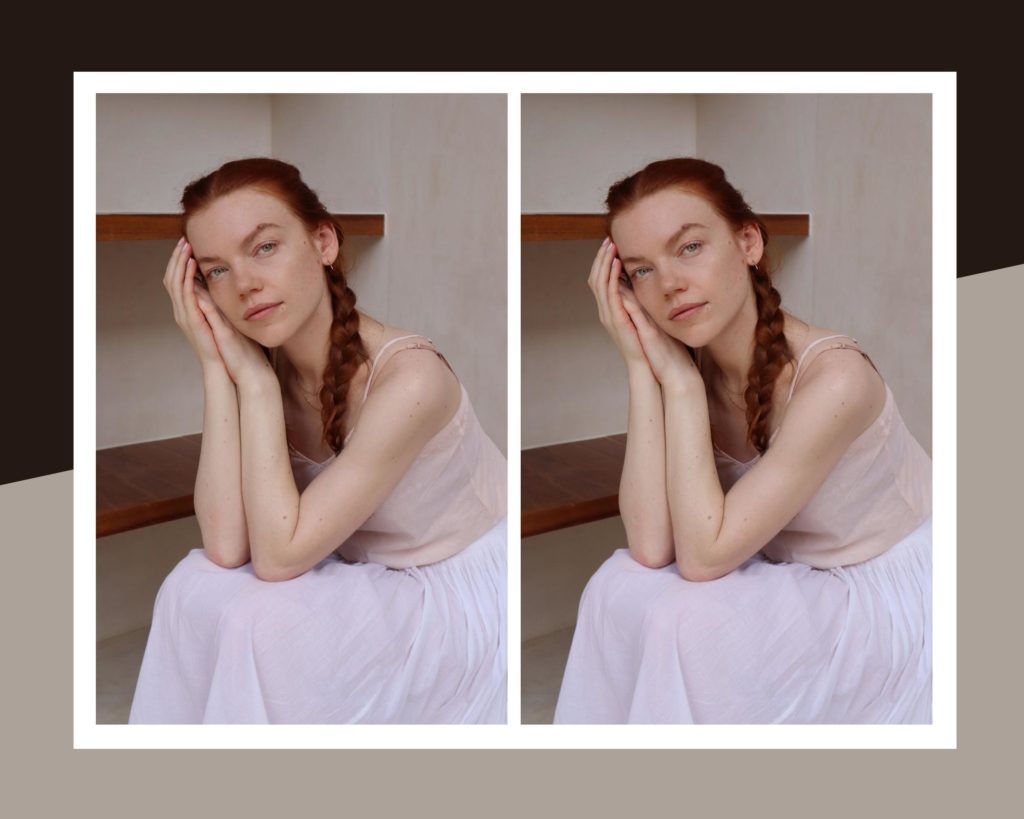 Fallen skirt – cotton lace, gathered pleating
Material- Organic cotton, voile, Global Organic Textile, Standard certified
Source- Inspirational Dream from 19th Century heirlooms, preserving antique textile techniques
Color- Natural white
Made in- India, Hand Finished in New York
Sustainably and ethically sourced and crafted
Collection- Barton lace-trimmed organic-cotton blouse
Material- Organic cotton, Global Organic Textile, Standard certified
Source- Inspirational Dream from 19th Century heirlooms, preserving antique textile techniques
Color- Dirt Rose Shibou
Made in- India, Naturally Died in Pennsylvania, Hand finished in New York
Sustainably and ethically sourced and crafted