Recently I have been asked by a casting director to write a note about myself. Apparently, it helps a creative team to choose the right person for the job. Yes, we models must not only be pretty but funny and entertaining as well). I decided to share my bio here since I don't recollect, I've ever done that.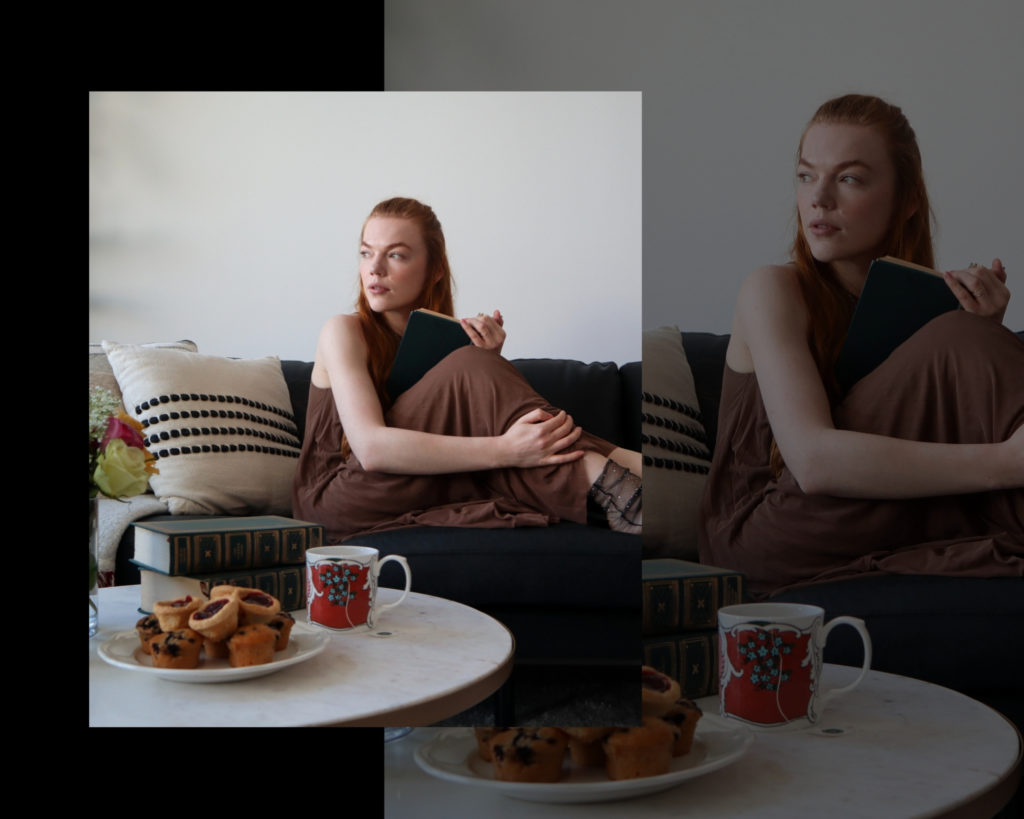 Tell us about yourself: what are some of your hobbies, what do you do for fun (spending time with friends and family, going outdoors, etc.)?

I am Agnes Artych – an Adventurer, an Explorer, a Professional Bruncher and Boomeranger, an Ice Cream and Peanut Butter Fan, an Art, and History Buff.
I was born and raised in Poland, but now I live in NYC. I truly believe my entire adult life is a constant adventure. I am where I always wanted to live. I am who I always wanted to be. I work for pleasure; I travel for work. Isn't that beautiful? I am following my dreams (and trust me, there are many). Honestly speaking, I wake up every week with a new one. But again, dreaming is as essential as breathing.
From a very young age I knew, that my creative soul would take me anywhere I want to go. As a child, I loved to paint and dance. Painting stopped when I had spent all my pocket money on supplies. Soon enough I realized I am no Salvador Dali, so I decided to focus solemnly on dancing. And I've been dancing through my entire life. First in a school team, then at the Dance University, in the Kielce Jazz Dance Theater, and the Baltic Opera. Now I practice my moves in front of a mirror with a glass of Champaign, which also can be very fun.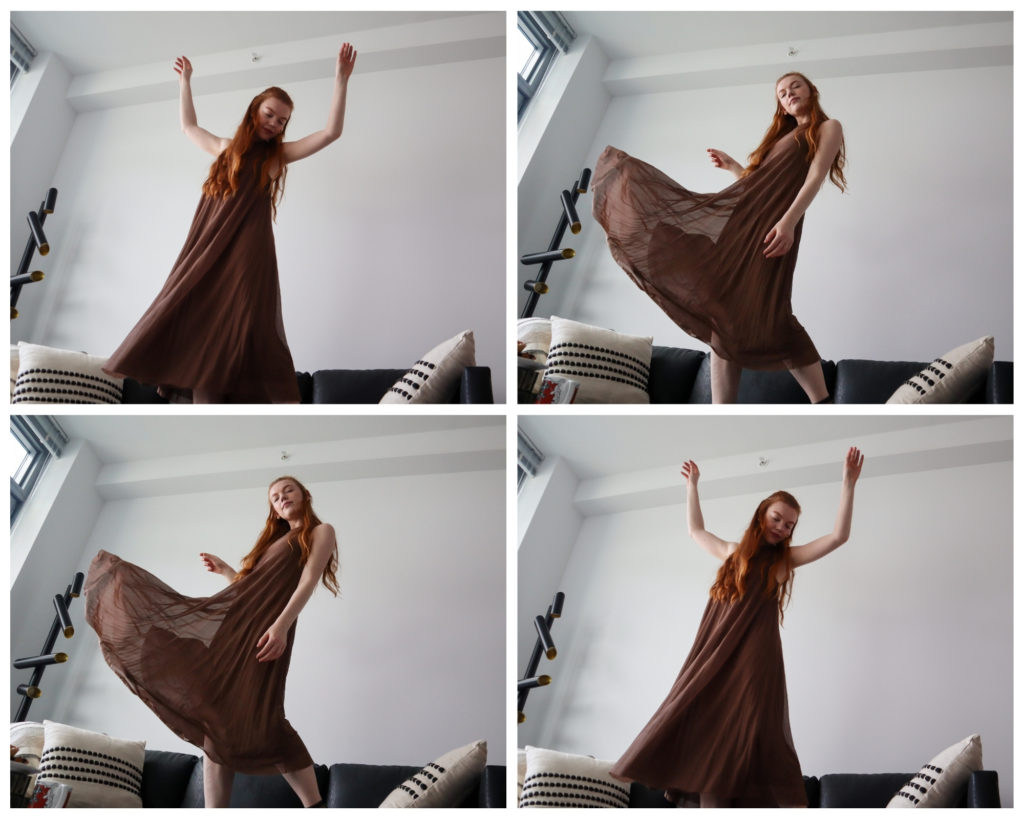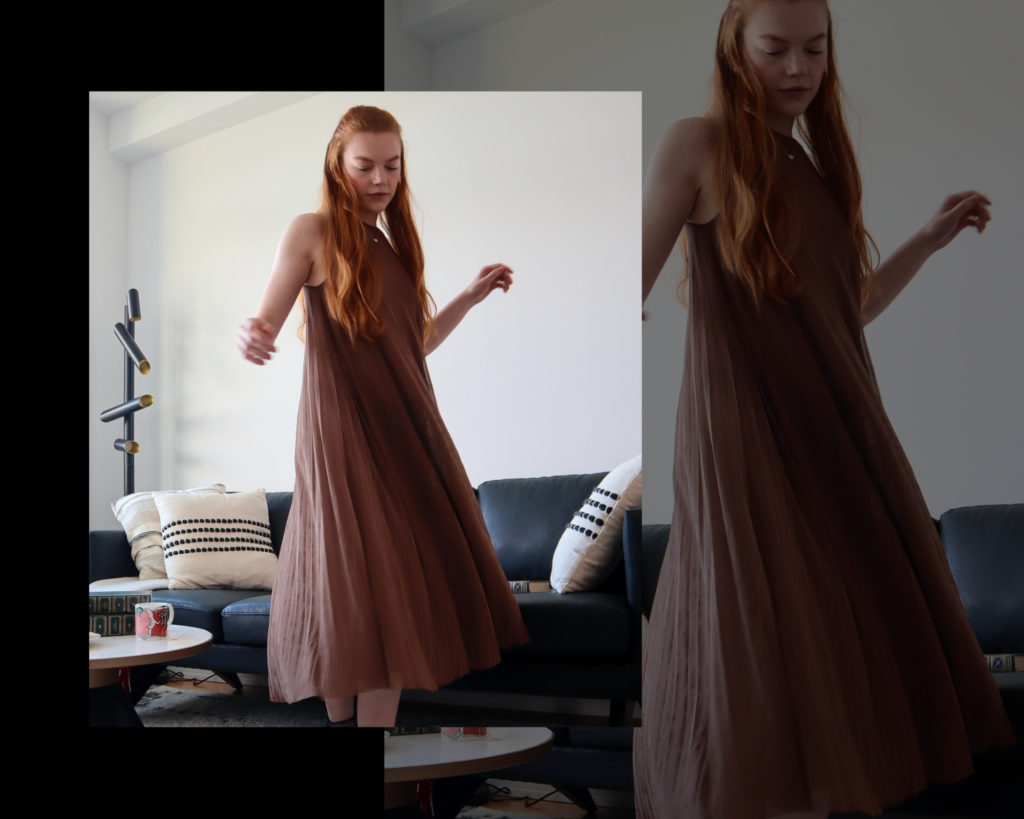 What activities do you like to do outside?
All of them. I am a very adventurous soul. I am in constant need of either planning a new trip, organizing a hike, or mapping the way around Manhattan's stores. I must admit, I finally realized that it was helpful getting A's in High School. Soho can be very tricky, especially if you want to shop with a certain budget.
I love to travel. I know everyone says that, but I truly love to travel. And please don't ask me about my favorite place to visit, because they are all so unique!
Jamaica – incredible beaches
Vietnam – great cuisine
Mexico – most friendly people on the planet
Greece – long history
Bali – low pace lifestyle
Poland – Chopin, Marie Skłodowska – Curie and pierogi!
You see, it's not easy. But everywhere I go, I build new memories. I create new mental drawers, and I look inside of them when feeling nostalgic or sad.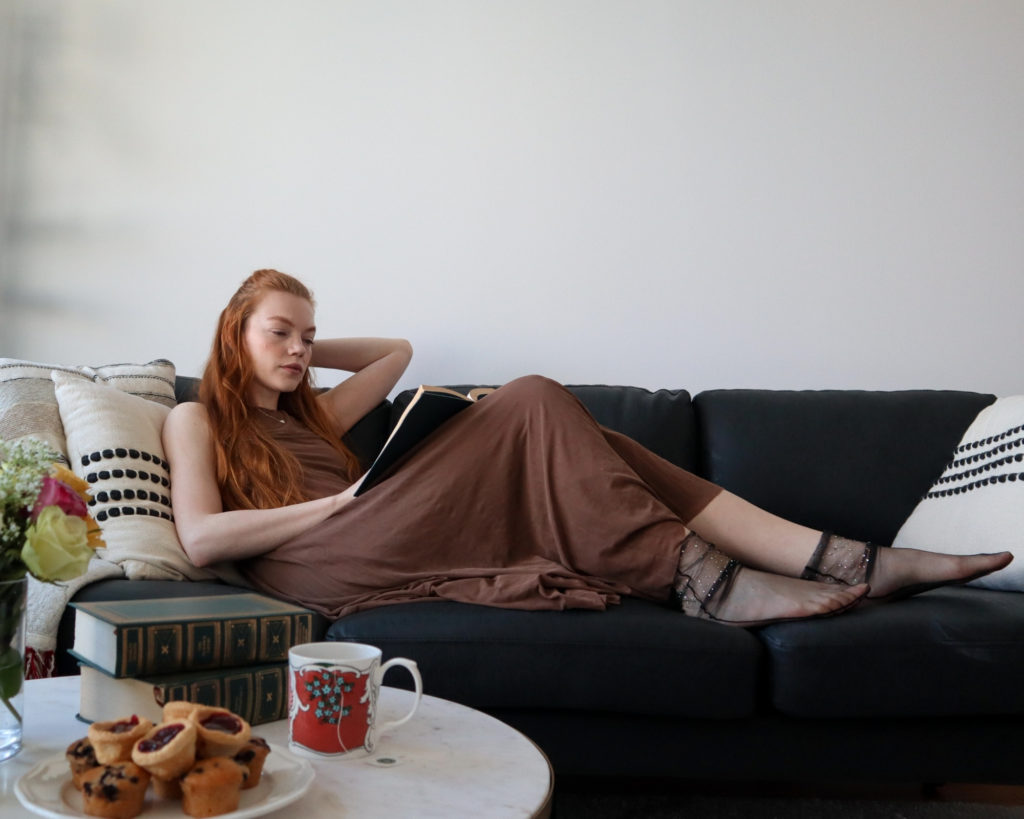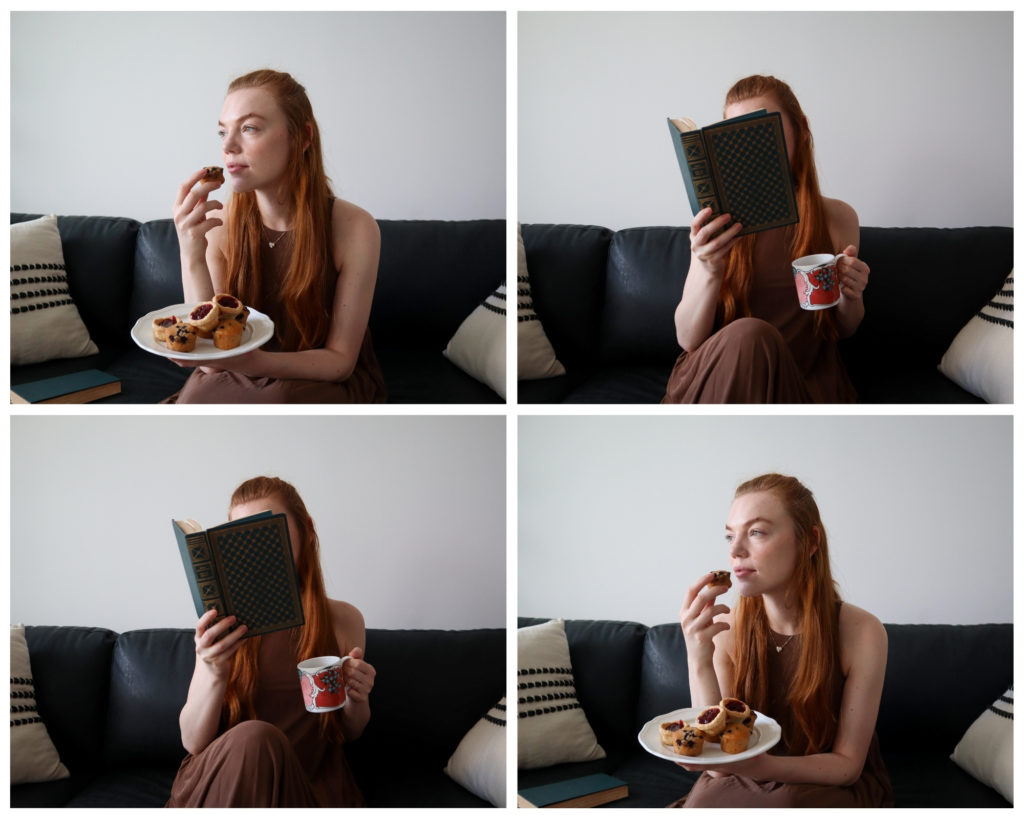 What do you like to do to be cozy?
I always need to be cozy. Whatever I do, wherever I go, it must be comfortable, not only for a body but for a soul and mind as well. I would describe my favorite cozy moment with a book, on an extra deep couch so enjoyable, you will practically sink into it (like the one from Conjure). I would add to that a fresia candle (the smell is my strongest sense, Diptyque), a freshly brewed coffee or chamomile tea in a colorful mug (Molly Hatch), maybe some cheesecake or oatmeal cookies (the ones that melt in your mouth), and Adele, Sade or Bee Gees playing from a record player in the background. Sounds pretty accurate to me.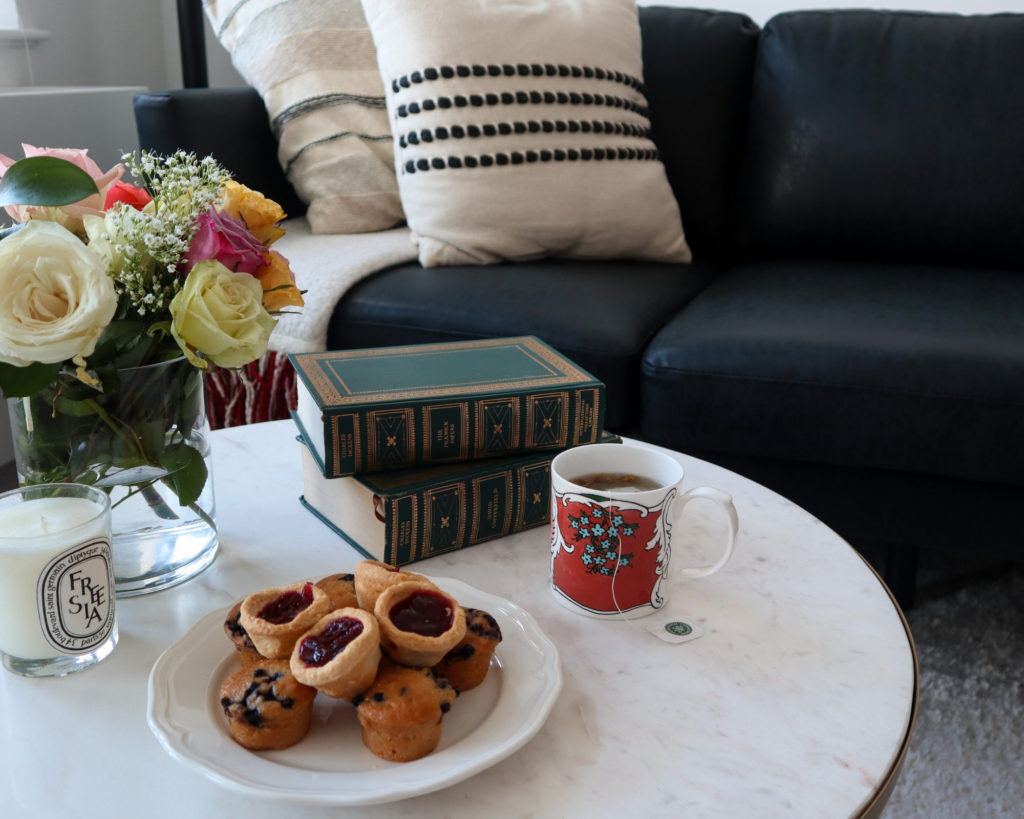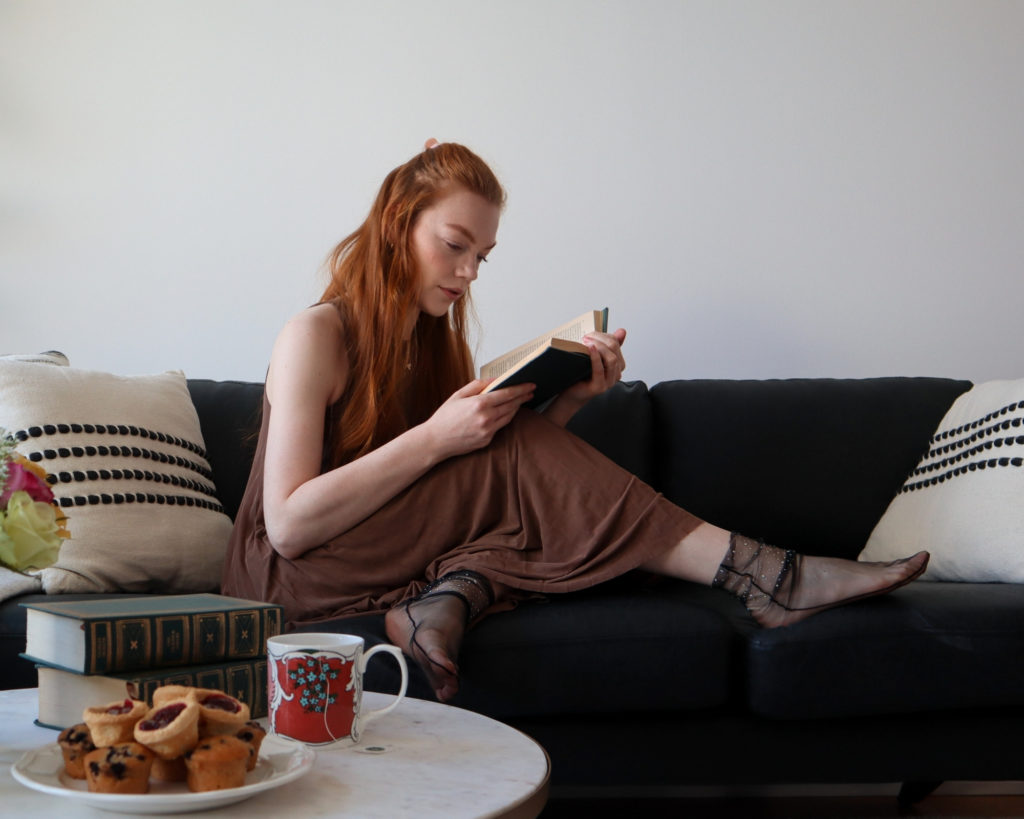 Dress: Vince