Scent Beauty is a company that was created with a love for harmony, beauty, and diversity. Steve Mormoris, the CEO of Scent Beauty, was always fascinated by the idea of building a brand with a respect to all races, genders, nationalities. Gender equality is not only a fundamental human right but also a foundation for a prosperous society. Scent Beauty represents companies who fight for those primary rights for every human being. With sustainability, biodegradable products, the highest quality essential oils, and a master team of perfumers, I can assure you that Scent Beauty products will touch your heart and soul! Let me introduce you to one of the Scent Beauty collaborators The Phluid Project, a brand that challenges boundaries with humanity.
The Phluid Project exists to empower individuals to be themselves. To express themselves openly, without judgement or fear – only freedom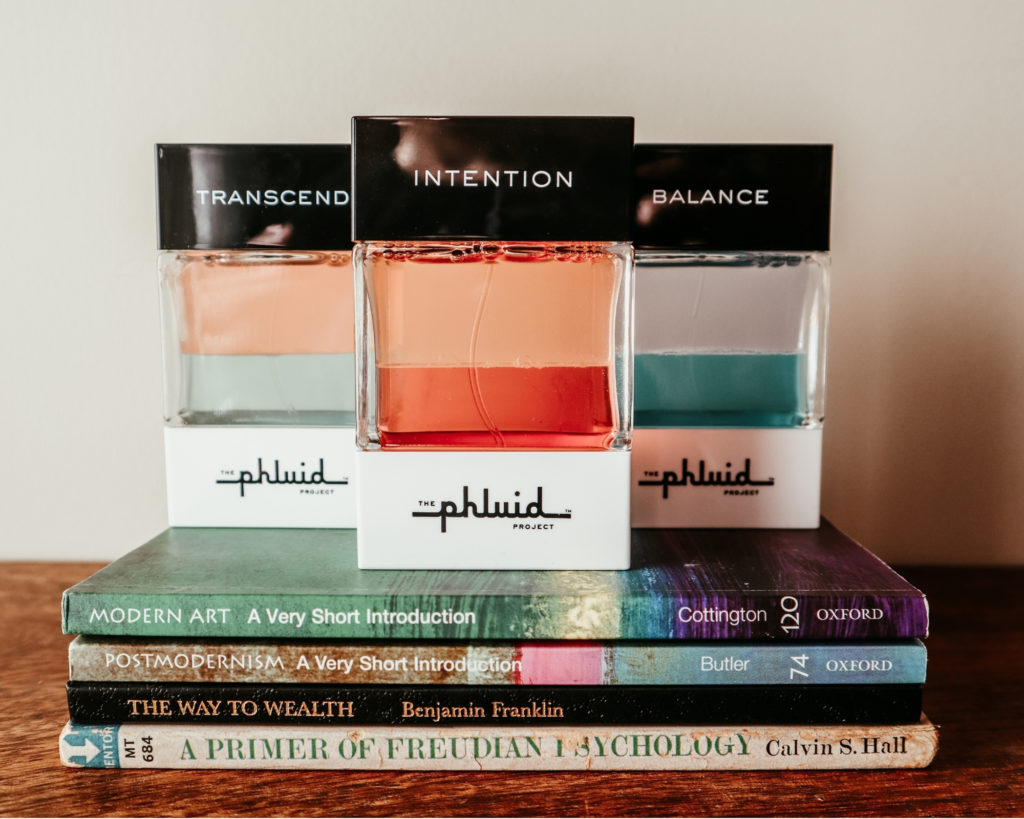 "The Phluid Project, launched in March of 2018 in NYC and online for access worldwide as a gender free fashion brand. We joined a movement of humans committed to challenging the ethos of traditions past that inhibit freedom and self expression. Our world is grounded in purpose and humanity through fashion, community, activism and education. The rising voice if today's youth reject gender binaries and desire an all encompassing space, both physically and virtually, that allows us to wear what makes us feel good and express ourselves with freedom and authenticity." -Rob Garrett Smith, Founder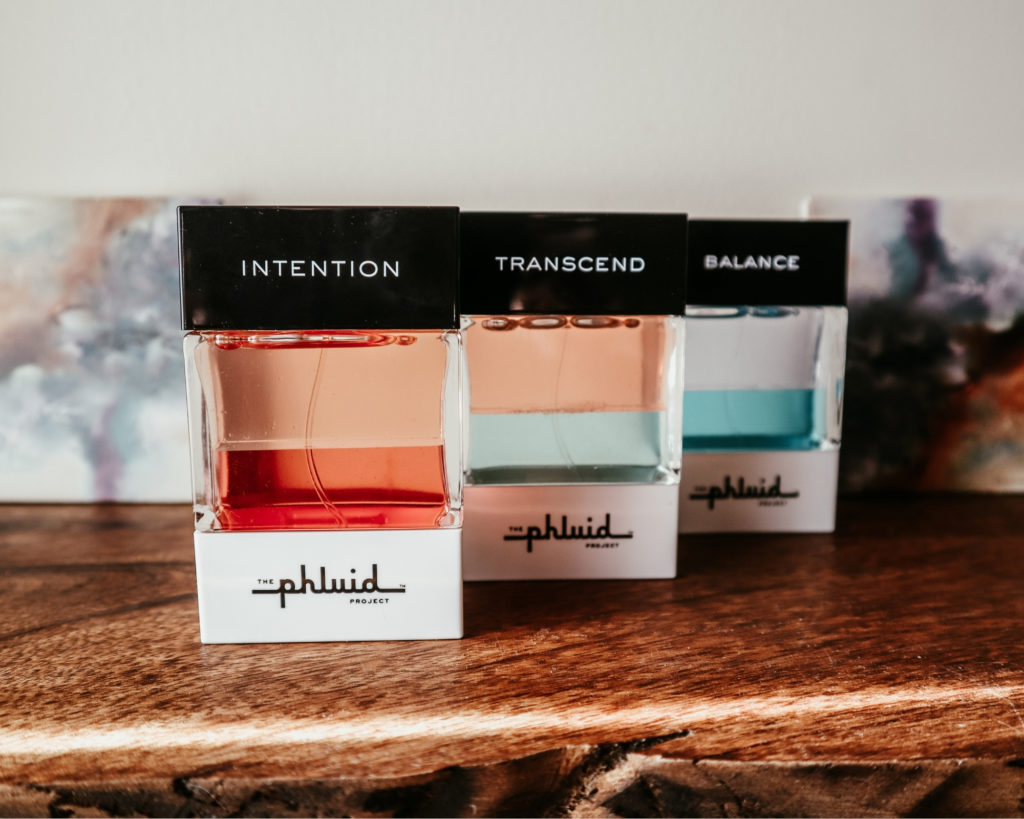 Expressed in two layers of pink, Intention is a purposeful scent, declaring you don't have to choose sides. Above, the green of young rosebuds mingles with spicy pink pepper and glossy-sweet cherry. Below, musky cedarwood wears a suede-like accord of saffron and tonka bean. Both masculine and feminine, the scent lets you find your own identity, somewhere in between.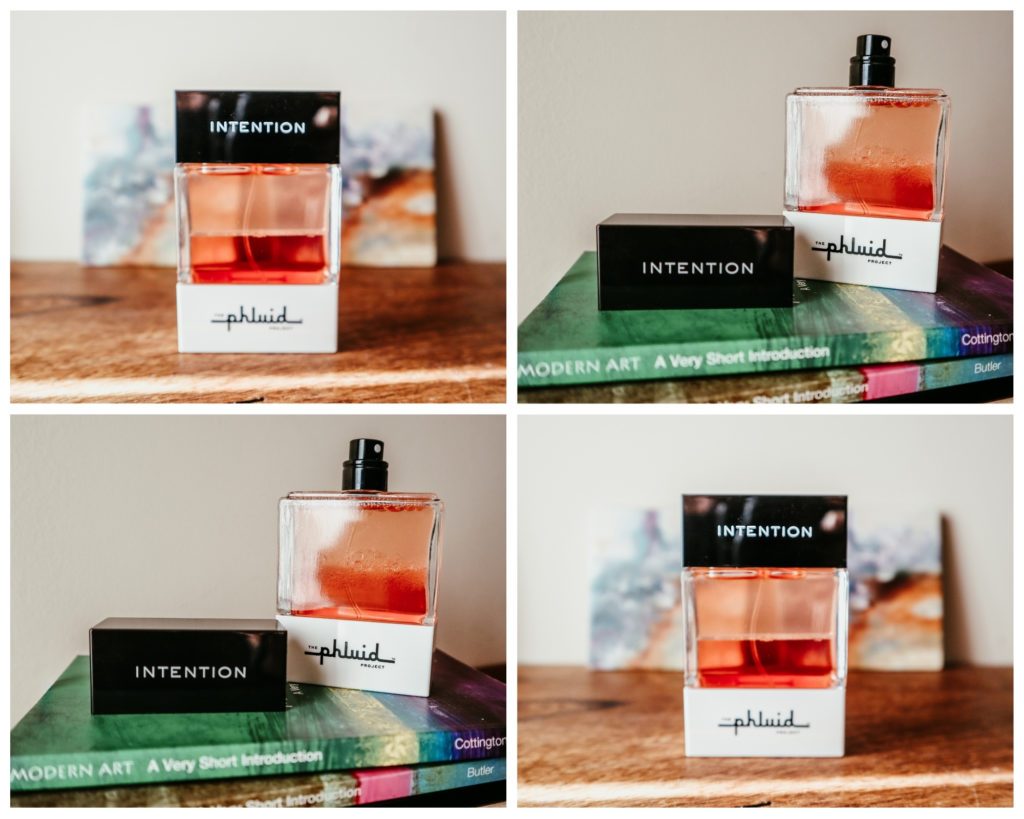 Top Scent: Pink Pepper, Rosebud
Heart: Cherry, Saffron
Base: Tonka Bean, Cedarwood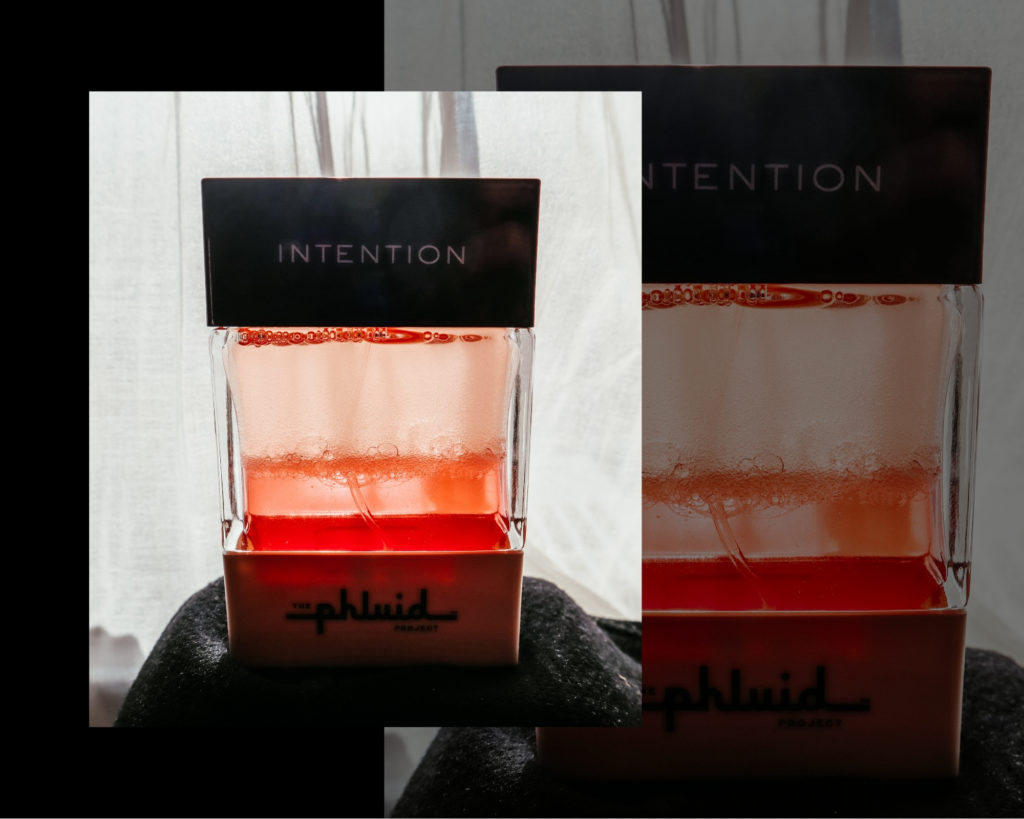 More than a perfume, this oil-based scent elixir is moisturizing and long-lasting. In two tones of blue, this scent embodies confidence and calm, bottled for perfect balance.
The brilliant clarity of iced grapefruit is the perfect counter-note to calming clary sage and cardamom. Grounded by vetiver and atlas cedar, it becomes both bewitching and peaceful.
Top Scent: Cardamom, Iced Grapefruit
Heart: Black Tea, Clary Sage
Base: Vetiver, Atlas Cedar
More than a perfume, this oil-based scent elixir is moisturizing and long-lasting. With its two-toned colors inspired by the transgender community flag, Transcend is an empowering scent.
Both comforting and captivating, its personality defies definition: on top, sunny, playful pink dragonfruit and pineapple leaf mingle with elegant sea-salted tiare flowers; glowing within, vanilla orchid and mild palo santo wood have a deep, knowing warmth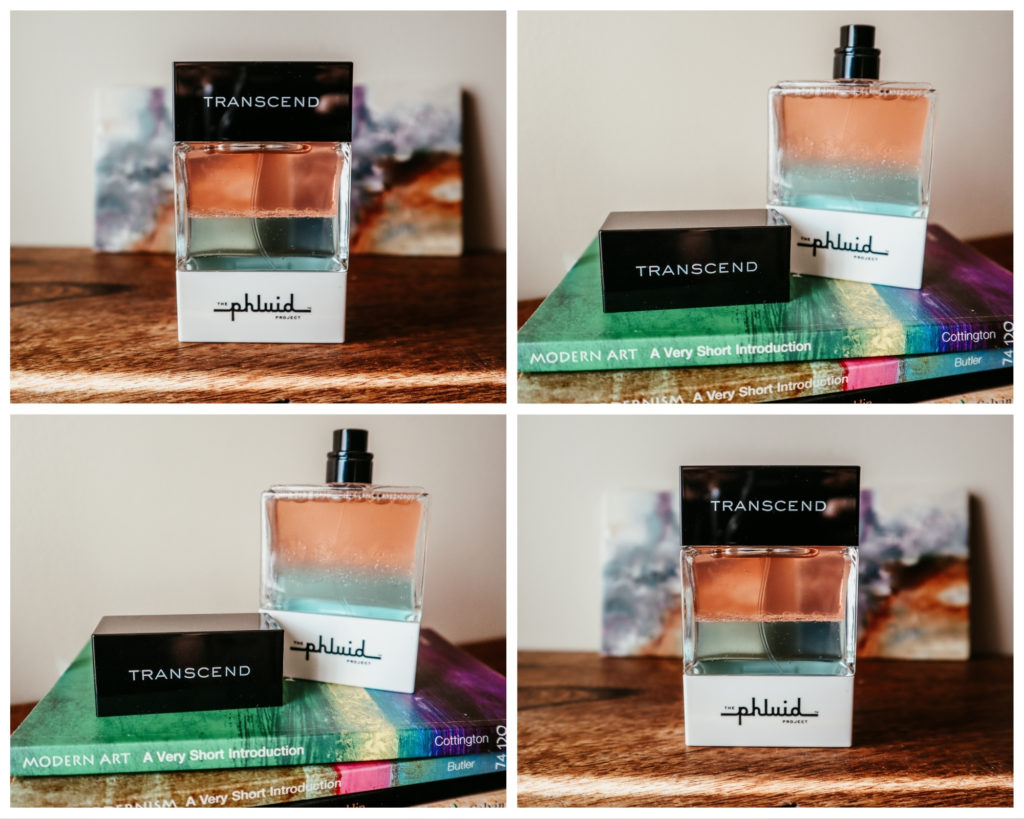 Top: Dragonfruit, Pineapple Leaf
Heart: Tiare Flower, Sea Salt
Base: Palo Santo, Vanilla Orchid