Most women could probably agree that they enjoy being independent. Strong women have an incredible vibe around them. They can rely on themselves to make their life happier, achieve their goals. They are focus on their goals, always moving forward while being assertive. They emanate certain confidence wherever they go. Sometimes we don't realize that every single one of us has this strength inside of us. We don't notice the habits of the independent woman who is carrying us through the trying times. Here are some amazing designers, who value their independence and also helping other women getting out of their comfort zone, designers we should look up to!
Arianne Elmy –
Views each garment as wearable art as she incorporates fashion with fine art. Her collections involve elaborate concept development, inner dialogue, and trusting of the subconscious mind. Her pieces are inspired by modern art's translations of society and interpersonal relationships. Arianne Elmy encourages women to feel beautiful and striking as they wear something different and even exposing. She partnered with the incredible charity Global Fund For Women. The foundation funds and supports courageous women-led groups who are guiding social movements and fighting for justice in their own communities. Their worldwide network of women often lobby for women's rights and equality both locally and internationally. Arianne Elmy created some limited-edition pieces in which 20% of the total price will go to the charity.
Diane von Furstenberg –
Founded her eponymous line in 1972. It has since become a global luxury fashion brand celebrated for its bold and creative approach to color and print, and admired for its sensual femininity. Renowned for its iconic wrap dress and signature prints, DVF now offers a full collection of ready-to-wear and accessories, and has established itself as a leader of feminine silhouettes in the fashion industry. As Founder and Chairman of DVF, Diane continues to devote much of her time to her many philanthropic endeavors. Diane von Furstenberg's commitment to empowering women is expressed not only through fashion but also philanthropy and mentorship. She serves on the board of Vital Voices, a non-governmental organization that supports female leaders and entrepreneurs around the world.
CAPULET –
Is a brand for our ideal woman – she's distinct, multi-faceted and always evolving. With our roots in Southern California, we love combining vintage charm with runway newness. We always offer exclusive prints, fresh colors and unique trims for your everyday outfit rotation and statement-making occasion wear. Rest assured, each piece is designed in the heart of L.A.'s garment district and has been produced fairly and ethically.
Rebecca Taylor –
Is a womenswear brand inspired by beauty in the everyday. With an emphasis on signature prints, dimensional texture and modern nostalgia, the collection cultivates a look of romantic fragility with a sophisticated edge. Every Rebecca Taylor piece offers a carefully crafted silhouette that feels essential, set apart by distinctive detail that captures the imagination and elevates the art of dressing for every occasion. Born and raised in Wellington, New Zealand, Rebecca's design aesthetic grew from both the idyllic landscapes of her native country and her time immersed in the feminine-cool chic of London and Paris. When she arrived in New York City, she built her international brand around an intuitive sense of the timeless beauty and modern versatility women look for when they dress.
Temperley London –
Is epitomised by modern bohemianism with a confident, feminine and effortless attitude while staying true to its British Heritage. Alice pioneers artisan techniques and intricate hand-worked embellishment; an aesthetic synonymous with her creative style. The core business focuses on women's ready-to-wear collections, which have evolved to offer a comprehensive range of daywear, cocktail and eveningwear.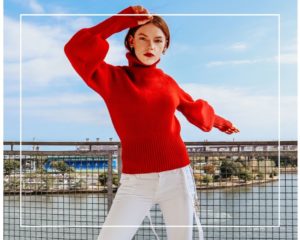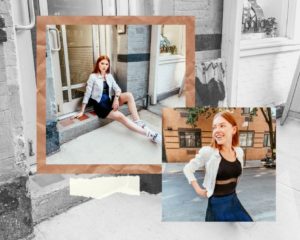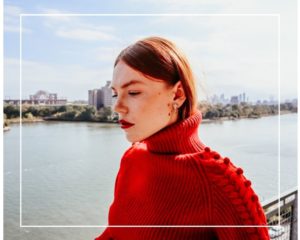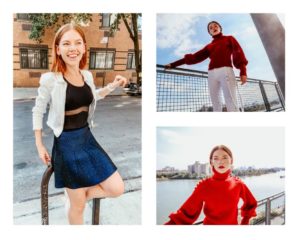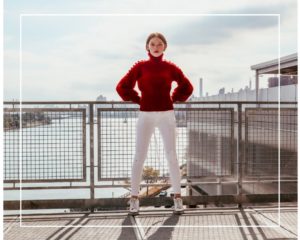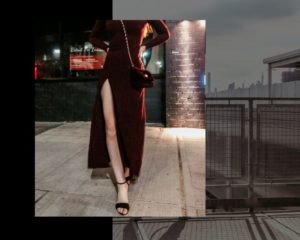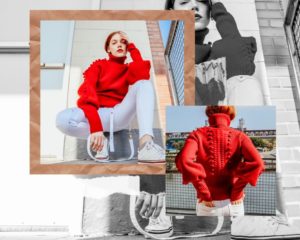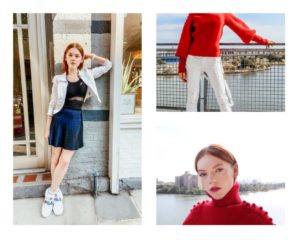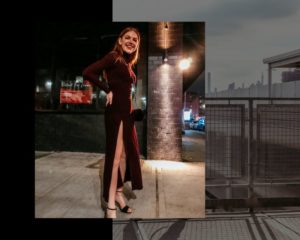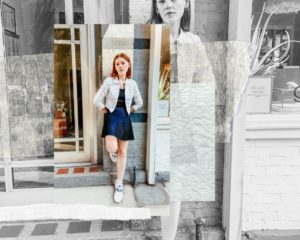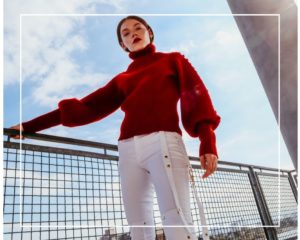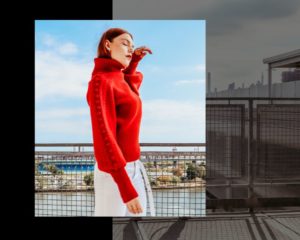 Red Sweater: Temperley London
White Pants: Arianne Elmy
Blue Skirt: Diane von Frustenberg
Black Top: Arianne Elmy 
White Jacket: Rebecca Taylor
Red Dress: Capulet