The temperature is above 60 degrees Fahrenheit and the mannequins in the storefronts have shed their dark aura for the more fashionable colors of the rainbow which has led me to confidently say that spring has arrived.
Designers promote their new collections which are usually inspired by elements of nature. During the last fashion shows, catwalks were dominated with electrifying colors of oceanic underwater coral reefs, earthy colors of the desert and a whole array of greens (from military to the neon stylized for the '80s shades). There was also a baby blue – a subtle shade of blue perfectly combined with the elements of washed out jeans, sunny lemon walking hand in hand with mango sorbet and an increasingly fashionable color of turmeric.
My favorite spring colors are always influenced by shades of an ethereal lily or orchid and uniquely inspired by cotton candy powder pink. If you like more subdued colors choose the shades of subtle pink because the sweet palette of colors is always in fashion.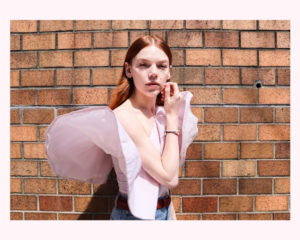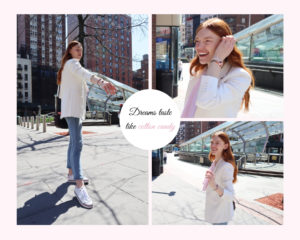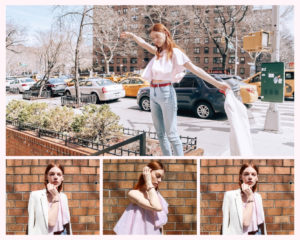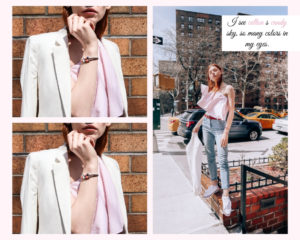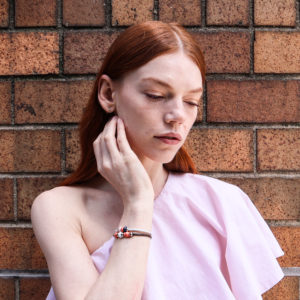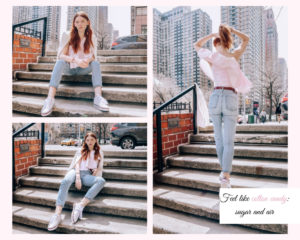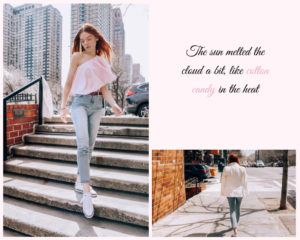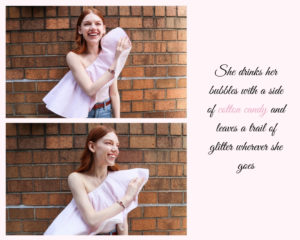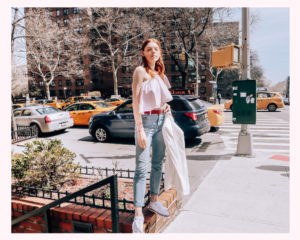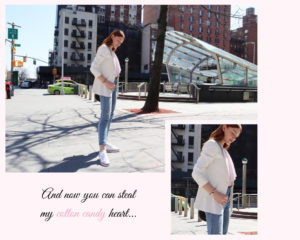 Bracelets: Landella
Top: Viva Aviva
Blazer: Brooklyn Denim
Jeans: Urban Outfitters
Belt: Bonobos
Shoes: Tommy Hilfiger