Many fans of one of the most beloved TV shows in the world – Games of Thrones, probably dreamed at least once in their lifetime of being at least for a moment one of the incredible characters like John Snow, Daenerys Targaryen, or in my case – Aria Stark. The eighth and final season premiere of this production is one of the longest-awaited television events. Adaptation of the book series Songs of ice and fire grew so much in popularity since 2011, when the very first season was released, that the last episode of the seventh season was watched by over 12 million viewers! HBO, however, is not only able to attract a crowd of lovers of Game of Thrones in front of the TV screens but also skillfully encourage them to partake in the global scavenger hunt for the throne.
For those who never had the opportunity to watch the show, the ultimate form of power in the area of Westeros, Game of Thrones, is the Iron Throne. The producers of the series have placed six replicas of this throne in various parts of the world (Throne of the North – Sweden, Throne of the Forest – Great Britain, Throne of Joy – Spain, Throne of Valyria – Brazil, Throne of Ice – Canada) and 6 short movie-tips of the locations of these iconic attributes of the TV series. The first person to find each of these thrones was officially crowned by an actor dressed up as one of the members of the famous Night's Watch (When you play the game of thrones, you win or die and today you have won).
To the delight of the New Yorkers, the last Iron Throne (Throne of the Crypt) was found in Fort Totten Park in the Queens borough only a few minutes after HBO published on Internet the last location of the Iron Throne! It is not without reason that the last Iron Throne was located in New York. It is here that the world premiere of this series will take place today.
Although I arrived at Fort Totten Park a bit too late (when I got to the place the queue to the throne was already five hours), however, it was worth seeing an amazing, sinister and dark place, which for several days was probably the most visited park in New York. And it is all because of the Game of Thrones.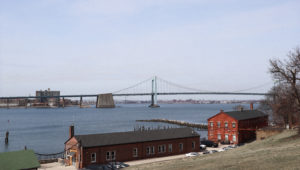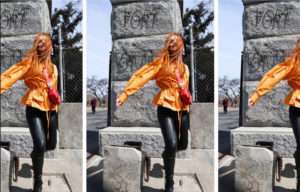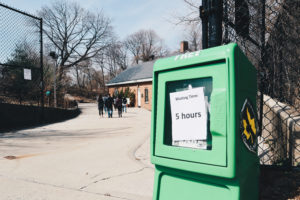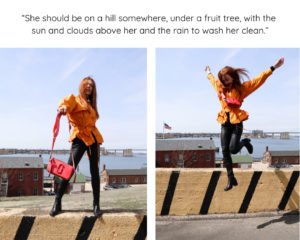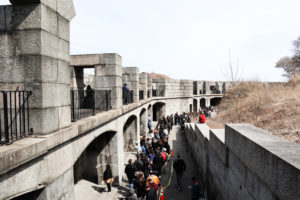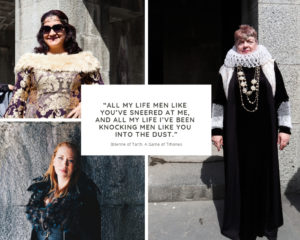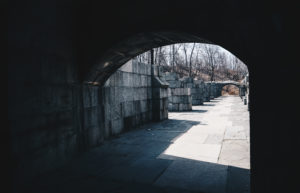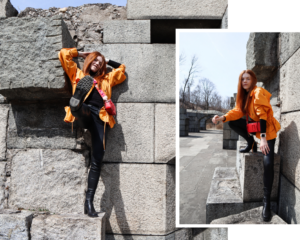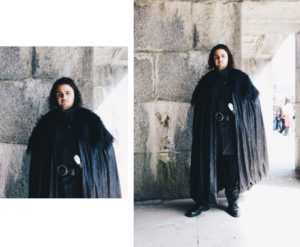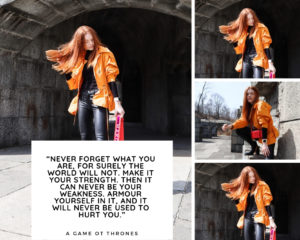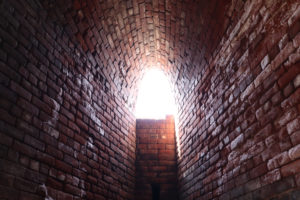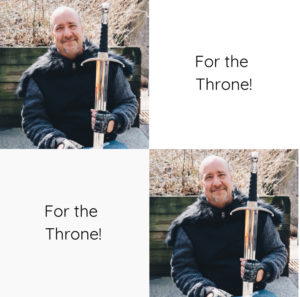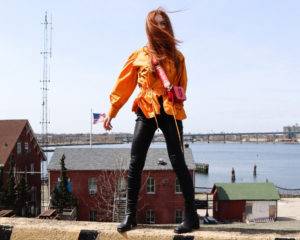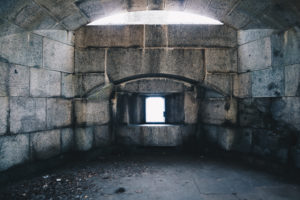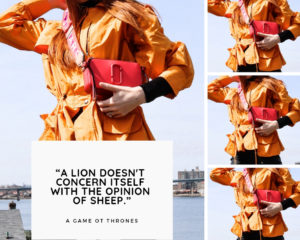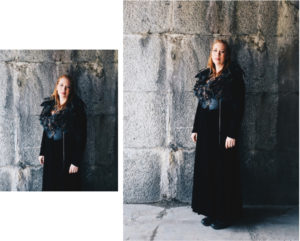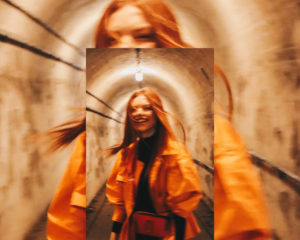 Coat: Jil Sander
Top: Uniqlo
Bag: Marc Jacobs
Pants: Brooklyn Denim